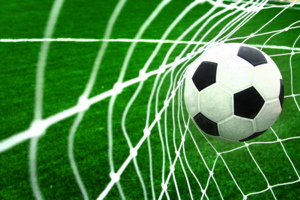 This page lists all of the currently active football offers and promotions from the betting sites we track. As you can see the list tends to get quite long, particularly when there are a lot of big games on. This should come as no surprise given the games popularity among us punters.
So to help you get to an offer quickly, the promotions are listed according to the date they end – so offers that are specific to today's football matches will appear at the top. Once an offers done and dusted, it will be automatically removed from the list. Towards the end of the page you'll find the ongoing football promotions that the bookies offer such as 'Score Draw Money Back' and 'Double Delight, Hat Trick Heaven'.
As with all of the offers on this site (with the exception of the introductory free bets section) all of the promotions listed on this page can be claimed by both new and existing customers.
Jump to: Latest Offers | Acca Insurance | Accumulator Bonuses
Latest Football / Soccer Betting Offers & Promotions
Stats Articles
Factors that Affect Football Betting Offers
Although there will be a number of terms and conditions to be aware of when looking at football betting promotions, there are some key areas that you will need to be aware of which we have outlined in more detail below.
Cashing Out Bets
The majority of you now will be more than familiar with cash out betting. But, just in case you are totally new to the concept, we'll quickly run through some of the basics.
The concept of cash out betting is simple; it allows you to settle bets and lock in a result before that market has been fully settled. So, you might place a bet on Team A to win at odds of 9/1 with a £10 stake, meaning if they did, your returns would be £100. Team A score first and go 1-0 with 30 minutes still remaining. With cash out betting the bookmaker may offer you say £60 to lock in the net win before that market has settled. You take the £60, which then means that the final result of the match is irrelevant as your bet has already won.

It's worth noting that you can cash out for a loss. So, in the same example, the game might be 0-0 and heading for a draw with 10 minutes left. The bookmaker offers you £5 to cash out before the end of the game, meaning that you would essentially lose £5 from your original £10 stake.
How Does Cashout Affect Betting Offers
What you're going to find with most bookies is that you can't use the cash out function with free bets or even as a qualifying bet to trigger ant free bets or promotions. Cash out essentially means that you can guarantee return before the full result has happened, which actually puts the power into the punters hand, albeit for a slightly reduced price than the original odds for your return.
The terms of betting offers mean that a cashed out bet could be massively exploitable in the punters favour. Let's run through a couple of scenarios why the bookies won't allow it.
First scenario – Let's assume that we place a bet that requires you to wager £20 in order to receive a £20 free bet. If they allowed cash out bets for this, you could literally place a bet of £20 and immediately cash it out to receive your free £20. It means the bookie pays out every time.
Second scenario – Another example would be when it comes to wager requirements. Let's say that the offer was bet £20 and with it you get £20, but you are required to wager through your free bet 5 times before being able to withdraw. In total, this would mean £100 worth of wagers. You could essentially place £100 worth of wagers (single bet or multiple bets) and immediately cash it out before the market has even gone live, technically meaning that you have met the wager requirements with zero exposure.
Bookies bring in terms and conditions such as wagering requirements for offers and promotions to reduce their exposure and also make it hard for players to sign up, have no exposure on their bets and then just leave. Wagering requirements mean that they have to play within the bookmaker for a certain length of time and could potentially lose their initial stake, meaning no promotion has to be paid.
Extra Time and Penalties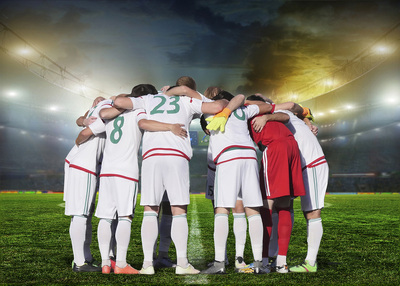 Extra time and penalties can play a significant role when betting on football. It's worth noting that for league games these won't occur, and all markets will be settled under the 90 minutes of the match, which includes added time at the end of the first and second half.
For cup competitions they will become much more prevalent. Competitions such as the FA Cup and the League Cup will have a mix of both in the games. The League Cup format has recently changed and done away with replays if scores are tied after 90 minutes. This means games will head straight to extra time and penalties where needed.
In the FA Cup they will have a replay at a later date if the game is tied after 90 minutes. But, in those replays, if the scores still can't be separated then only then do they go into extra time and penalties. This only alters once the semi-final and the final take place, usually on neutral ground and hosted at Wembley Stadium. If scores are equal in these matches, then they will play extra time instead of going to a replay. The final, also hosted at Wembley Stadium will follow the same rules.
You need to be aware that for the majority of bets they will only run within 90 minutes and rarely include extra time unless otherwise stated. You are able to bet on markets such as the team to qualify, which includes this if needed, but as stated, most are settled within 90 minutes.
How to Bet on Football
If you are new to football betting you could be put off by the vast array of options available on each and every match. Here we have picked out some of the most popular football bets that you will encounter.
Match Winner Bets
The match winner market is the most popular betting market that you can get for football. It's pretty simple as well. There are three results possible; home win, away win and draw. All you need to do is choose the result of the match and you're set.

There are a couple of things that you need to note for this market though. The match winner is based over 90 minutes, which includes both injury time in the first half and second half. Should a game go to either extra time or penalties, then these won't count and the result, which in this case would be a draw, will be taken as the settled bet for the market.
Half-time/full-time

As variations of this bet you'll also be able to bet on the half time result and full-time result. For this you need to have the correct result at both half-time and full-time. For example, you might back a draw and home win. If the scores are tied at half-time and the home team win after 90 minutes, then your bet will be successful. You need both parts of this bet to be successful for this.
Strategy & Statistics
The match winner market can take in a number of statistics that should help to form your bets. This can include, but isn't limited to, recent form, league position, head to head, home/away form, player form and number of goals scored and conceded.
Betting patterns, in terms of where the money is headed (odds lengthening and shortening) can offer a good guide on which team's other punters are fancying for each game.
In the 2017/18 Premier League season, the majority of games were won by the home team:
46% games won by the home team
28% games won by the away team
26% teams ended in a draw
Handicap Betting
Handicap betting is where you are applying a theoretical advantage or disadvantage for a certain team. The handicap will be applied in the form of goals either adding them on or subtracting from the full-time score.

For example, you place a bet on team to win with -1 goal. This means that 1 goal will be removed from the full-time score for that team. Essentially, a -1 handicap would mean that a team needs to win by 2 or more goals for that bet to win. If after the handicap has been removed or added, the teams are tied and the result would be a draw, your bet would be refunded. So, if you backed a Team A with a -1 handicap and they won 2-1, the adjusted handicap would be 1-1 (1 goal removed), meaning a draw.
Asian Handicaps
The Asian handicap has the same concept, although works a little differently. The idea is that the Asian Handicap eliminates the draw result, meaning that a result always occurs. A typical bet would be -1.5 goals, meaning 1.5 goals are removed from a score or +1.5 goals, meaning 1.5 goals are added to the score.
For example, you back Team A on the Asian handicap with a -1.5 handicap. They win the match 3-1. 1.5 goals would be removed from their score, resulting in a final score of 1.5 – 1. This would mean that your bet wins. Like the regular handicap above, a -1.5 handicap would essentially mean that a team would need to win by 2 or more goals for a successful bet.
You can bet +/- full goals, for example -1 goal with your stake returned if the handicapped result is a draw. You will also see 1/4 bets for example +1.25 which means your stake will be split equally between the values immediately above and below. In this instance half stake on + 1 and half on +1.5.
Strategy & Statistics
Handicap betting is a great place to increase the odds for short priced favourites. Any team that is priced around the 1/2 (1.50) or shorter are widely expected to win and to win comfortably. In the real world, these odds offer little value to a lot of punters, with limited returns unless you are betting large stakes.
By applying a handicap to that team you are able to then gain better odds, usually around evens (2.00) or even higher for 1/2 favourites, creating much more value in a game they are already expected to win easily.
The flip side is when you utilise the handicaps for games which on paper will be low scoring. A team that might not be favourite to win, but are tough to beat will benefit massively from a positive handicap being added, often seeing only a small decrease in price.
In the 2017/18 Premier League season, 34.78% of games were won by 2 or more goals.
Both Teams to Score (BTTS)
The Both Teams to Score market has quickly become one of the most popular betting markets over the last few years. The concept is very simple; all you need to do is pick games where both teams score at least 1 goal each. The result of the match is actually irrelevant and for this market, all we need is goals.
For example, a game which ended in a 1-1 draw would qualify, just the same as game that finished 9-1, albeit very different overall results.
There are several variations of this bet as well. One of the more popular is the result and BTTS. For this you need to choose either a team to win or alternatively the draw (score draw, essentially). You're also going to be able to choose Both Teams to Score "no" as an addition to this market. This bet is essentially where at least one team would need to keep clean sheet for it to be successful.
Strategy & Statistics
For this market you need to be looking at teams that are free scoring and also pretty weak at the back. You're going to be able to get exact data from many sites who offer overall percentages of games where both team have scores. In the 2018/19 Premier League season, Leicester had the highest percentage with 63% of their total games having both team scores.
It's important to delegate your research into both home and away. For example, Leicester's overall score of 63% of matches was offset slightly, with just 53% of home games having BTTS, but a staggering 74% of away games.
Of all the top flight English leagues, League 2 had the highest BTTS percentage of matches in 2017/18, with 54%, 6% higher than the Premier League's 49%.
Goalscorer Betting
Another popular bet for football is that of the ever-increasing number of goalscorer bets. The most common come in form of the first, last and anytime markets. The first goalscorer is probably the most popular out of the three and for this you need to choose which player will get the first goal of the match. The last goalscorer is the opposite of this, having to choose the player who gets the last goal (note, this can be first goal as well, should the game finish 1-0). Anytime is where you pick a player to score anytime within the 90-minute match.
There are a couple of stipulations that you need to consider for this bet. For example, if your player fails to start the game and only comes on after the first goal has been scored, your bet will be voided, and stake refunded. It's also worth noting that should an own goal be scored, this will not count towards the goalscorer market and the match will continue assuming no goal has been scored for the purpose of this bet.
Strategy & Statistics
A good rule of thumb for first goalscorer betting is to choose players that are either in form or are taking a lot of set pieces in goal scoring situations (penalties, direct free-kicks etc.).
Mo Salah, who won the Premier League Golden Booth in 2017/18 for Liverpool, scored first in 10 of their 38 games that season (26.35%).
Correct Score
The correct score market is one of the toughest bets to call, but it can be the most lucrative if you get it right. The bet means that you need to predict to the exact score of that match. The score has to be absolutely spot on for the bet to win and will need to be settled within 90 minutes, unless otherwise stated. For example, if you backed a team to win 3-1, you would need that game to win 3-1 for your bet to win.
There are a few variations of this bet that can be used as well, such as half-time/full-time correct score. This is where you need to select the correct score for both half-time and full-time. As you can imagine, this bet adds another layer of difficulty for the market due to you needing both scores spot on for a successful bet. Even if the full-time score is correct, if you've failed to predict the half-time score then your bet will lose.
Strategy & Statistics
There are some scores that more common than others in football. The Premier League in the 2017/18 season had the following percentages and score lines as the most frequent:
1-1 = 12%
1-0 = 12%
2-1 = 8%
0-0 = 8%
2-0 = 7%
1-2 = 6%
It's worth noting that the 6th spot (1-2) is the only away victory result in the league and the most common for away teams when winning.
Half time results:
0-0 = 33%
1-0 = 19%
0-1 = 14%
1-1 = 9%
You'd be hard pushed to really look outside of the more popular result as stated above. In total these 6 results equated for 53% of the matches that year. The half-time results are really interesting though, with 73% of the total half-time scores being made up from just 4 results.
Previous meetings between the two sides are often used as decent guides as to how games play out. Another good point to make is that traditionally local derbies are played out as tight affairs, regardless of the gulf in class between the two teams.
Total Goals – Over/Under
Another emerging and popular market is the over/under on goal lines within matches. These work by the bookmaker setting a line for that match and the punter then choosing if there will be less or more than those goals, stated as over or under.
The bets are highlighted in fractions, which means that there can be no draws or "push" results. The most common line for each game is 2.5 goals. The punter then essentially needs to pick if there will be over or under 2.5 goals, or in laymen's terms 3 or more, or 2 or less.
The line can be adjusted with each match though, often starting from as low as 0.5 going right up to 5.5 or even higher for some matches.
Variations of this market can include both the match result (match results + over/under goal line) and the Both Teams to Score market (BTTS Yes/no + over/under goal line).
Strategy & Statistics
This market is one of the most flexible that you can bet on, in that, for each game you should be able to form an opinion on how it might play out. The idea is to first come up with a likely result and then to see how it fits with this betting market.
For example, from your research you come to the conclusion that a 2-1 result is the most likely. So, for this you could choose either the over 2.5 goals or under 3.5 goals bet.
In 2017/18 season, the Premier League averaged 2.68 goals per game, which would suggest that if backed over 2.5 goals for every game, you would win more bets than you would lose. Important to note that this does not equate to a net win, given the odds for each game will fluctuate accordingly.
Additional Football Advice
As the most popular sport on the planet, there is lots of information available on the game. Below we consider a number of areas, including when matches are played and what you need to know about VAR.
League Formats
Each season around the world can take place at different times. This is often to coincide with climates. In Europe, the vast majority of games are played throughout the winter time, including autumn and spring, avoiding summer. This is mainly down to the fact that it avoids the hot weather that can affect players and games.
Most leagues will start in September and run through until early May time. These leagues all run around the same time as it means that when major tournaments such as the World Cup and European Championships are running throughout the summer, players who are involved are able to get ample rest.
Winter Breaks Across Europe
There are many leagues that also have a winter break held across Christmas and the New Year. Leagues such as the Bundesliga in Germany and La Liga in Spain are keen advocates of this to prevent player burnout. The Premier League in England has always been opposed to this and actually have one of the busiest stretches of games throughout this very period.
But, for the 2018/19 season this is going to be trialled in England for the first time. A 2-week break will start at the beginning of January to allow players rest after the hectic Christmas schedule.
| Country | League | Month of Winter Break | Length of Break |
| --- | --- | --- | --- |
| England | Premier League | February | 2 Weeks (from 2019/20) |
| Scotland | SPFL | January | 3 Weeks |
| Germany | Bundesliga | December – January | 4 Weeks |
| Spain | La Liga | December – January | 2 Weeks |
| France | Ligue 1 | December – January | 3 Weeks |
| Italy | Serie A | January | 2 Weeks |
| Holland | Eredivisie | December – January | 4 Weeks |
Matchdays & Kick-Off Times
There was once a time where all games for the top English league would take place at 3pm on a Saturday afternoon. It's a time that is synonymous with football and even as fixtures are released for new seasons these days, the default time and day is 3pm on a Saturday afternoon.
But, as TV money and sponsorship deals have taken over leagues such as the Premier League, it means that games are now more spread out than ever and often you are only left with a handful on 3pm kick-offs on a Saturday. In the 2017/18 season a game was played on every day of the week at some point throughout the season, with the first Thursday night match in history.
Whilst the structure can be complicated for games the common slots are highlighted below with rough times:
| Day and Slot | Kick-Off times |
| --- | --- |
| Friday Night Football | 8:00pm |
| Saturday Lunch Time | 12:30pm |
| Saturday Afternoon (not televised) | 3:00pm |
| Saturday Early Evening | 5:30pm |
| Saturday Night (first trialled 2017/18) | 8:00pm |
| Sunday (2-3 games) | 12:00pm, 2:00 pm, 4:00pm |
| Monday Night Football | 8:00pm |
| All other evening kick offs | 7:45pm – 8:00pm |
As you can see, they are very much spread out, with the likes of Super Sunday on Sky Sports and Monday Night Football offering up huge viewing figures for major games that have been moved in order to accommodate TV viewings.
One thing that we do want to highlight is that no games are broadcasted on TV from the 3pm kick offs on a Saturday. The whole concept of moving matches for TV and not broadcasting all matches was the fear that fans would stay away from grounds in favour of watching from their own home, in effect reducing revenue numbers from ticket sales for clubs.
As these games aren't shown, it means that not all games can be (legally) watched on TV and still keeps the tradition of attending football matches running. Although, you could argue that there are that many games shown on TV these days that this could change in the not too distant future.
From a betting perspective, the increased number of games that are on TV and the variety of days that games are spread out over is actually a good thing. It dilutes the research that needs to be made each day for each game and allows you to focus in on a single match much nearer to kick off (essential for things like team news) instead of working through 10 games if they were all played at the same time.
Final Games of the Season
There is a time where all teams play on the same day at the same time and it happens just once a season. This is the last game of the season and it's required in order to keep games competitive in the hunt for league places and relegation. By playing all games no team at the same time, no team can get an advantage in terms of playing first/last for their place in the league.
There are still games that are on TV on the final game and it's often one of the most exciting and exhilarating of the year as a result.
Home advantage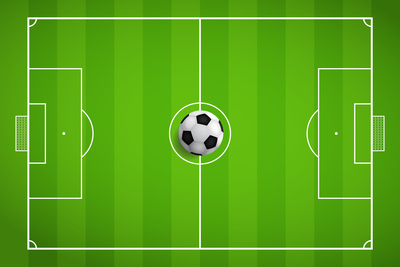 A huge emphasis is made in football for the home team having an advantage over their opponents, and there is a number of reasons why this is. In the 2017/18 Premier League season 46% of results were that of home wins, compared to 26% draws and 28% away wins.
One of the biggest attributes to this, and something that many people aren't aware of is that the home team are actually able to set up the pitch dimensions for each game. There is actually quite a large discrepancy between the biggest and the smallest, as highlighted with the 5 biggest Premier League pitches compared to smallest.
Largest and Smallest Premier League Pitches 2018/19
5 Largest Pitches
5 Smallest Pitches
Team
Pitch Area (m2)
Team
Pitch Area (m2)
Brighton and Hove Albion
7,245
Wolves
6,400
Huddersfield Town
7,245
Fulham
6,500
Arsenal
7,140
Crystal Palace
6,700
Manchester United
7,140
Cardiff City
6,800
Manchester City
7,140
Everton
6,800
There will be grounds that simply can't go any bigger in terms of the size of the pitch, but there are also others that are able to, but choose not to increase the size. A lot of this depends on the style that the team wants to play that's going to aid them most for each game.
For example, Wolves, who have the smallest pitch in the league, will likely be wanting to keep games fairly tight, which means they want to close off as much space as possible for their opponents. The flip side is someone like Arsenal, who are famed for open, attacking football, who want a big ground that allows them space to get in behind opposition defences.
Home Support
Another big factor when it comes to home advantage comes in the form of home support. Home grounds are going to have a much larger number of fans cheering on their team than traveling away fans. The allocation of away tickets will depend on a number of factors, but as a general rule you can expect it be around 10% the total capacity of the stadium for Premier League games. This number can rise for competitions such as the FA Cup.
Having the fans behind a team can play a huge role as it gives players confidence and drive. But, it can also influence the referee and it's often agreed that playing at home will entitle your team to more 50/50 calls, even though referees should remain entirely impartial for both teams.
VAR (Video Assistant Referee)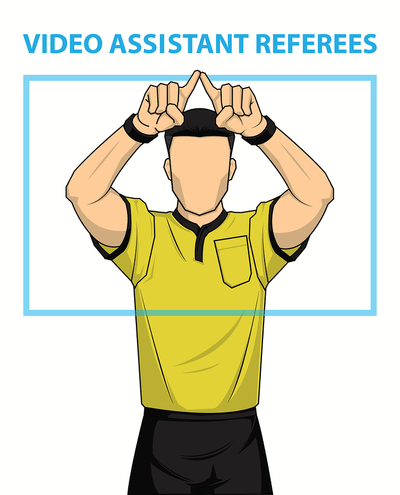 VAR is a fairly new technology that has been brought into some football games. It's highest profile outing has been at the 2018 World Cup, but the technology has been met with mixed reactions throughout.
The concept is to allow a team of officials watching the game via several televisions and camera angles to help the on-field referee in major decisions. It's used for calls such as goals, penalty decisions, direct red card decisions and mistaken identity for yellow or red cards, overturning clear and obvious errors.
It's technology that has worked well with the likes of tennis, cricket and rugby, but for football has taken a little longer to bed in. The issue occurs in that for many decisions it's still how a single person would interpret the act. A handball penalty decision for example, where one referee might see it as deliberate another might not.
Whilst the current set up is still flawed, there is no doubt that it seems to be the way the game is heading. The decision-making process has become clearer though and even going from its first major trial run at the World Cup, has had a massive effect on how games are run.
VAR and Betting Markets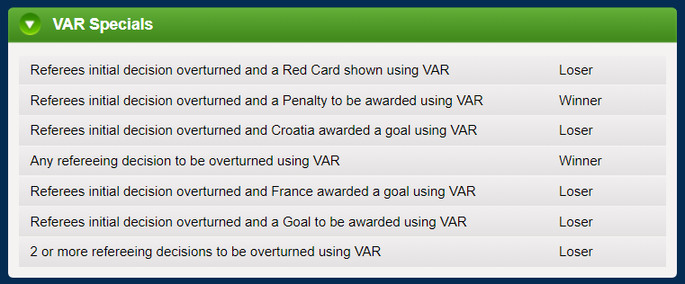 This all links in to betting markets in some form as well. Penalty decisions has probably seen the biggest change as a result, with VAR being much less tolerant for things like holding in the box from set pieces. The rise has been substantial, with 20 penalties being awarded in just 36 matches at one point in the World Cup group stages, some 2 more than the record that was 18 across the entire tournament in 2002.
The price on a penalty awarded has been massively slashed as a result. A non-VAR match would average around 5/1 for a penalty to be awarded, whereas with VAR, these prices are nearer Even money or slightly better.
As VAR continues to be implemented, we are likely to see other markets start to be adjusted as well. Goals are likely going to increase as both linesmen and referees are going to be more lenient on calls knowing that they are going to refer to VAR anyway. Bookings and free kicks will alter as well and whilst it's still early days to see what or how this will change, it does highlight that VAR will have an effect on betting markets over the long term, especially given the early results of betting on penalties.
Disciplinary records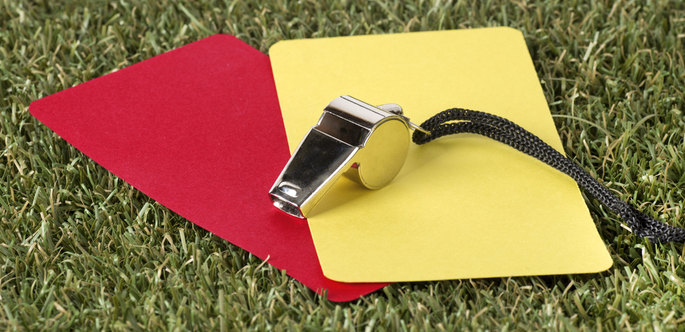 A huge part of the game comes down to discipline with football matches. Red cards will mean that a player is removed from the game, meaning that the team is at a disadvantage over their opponents. But, yellow cards can also play a huge role as it means that players need to curb their aggression in fear of getting a second booking and then being sent off.
There are set guidelines that referees, and officials can look at to determine if a players deserves a card and if so, which.
Yellow card
Unsporting behaviour
Dissent by word or action
Persistent infringement of the Laws of the Game
Delaying the restart of play
Failure to respect the required distance when play is restarted with a corner kick, throw-in or free kick
Entering or re-entering the field of play without the referee's permission
Deliberately leaving the field of play without the referee's permission
Red Card
Serious foul play
Violent conduct
Spitting at an opponent or any other person
Denying the opposing team a goal or an obvious goal scoring opportunity by deliberately handling the ball (this does not apply to a goalkeeper within their own penalty area)
Deliberate fouls that deny an obvious goal scoring opportunity to an opponent moving towards the player's goal
Using offensive, insulting or abusive language and/or gestures
Receiving a second caution in the same match
As you can see the rules vary, but they can be interpreted very different from one official to another, which causes inconsistencies in the games and one of the reasons why VAR, which we spoke about earlier, has been introduced.
For example, the top two criteria for yellow and red and unsporting behaviour and serious foul play. Sometimes the margins between each can be tiny, so the same tackle by a player can be deemed one or the other, which often occurs in the Premier League.
The number of red cards for a club throughout a season usually averages around 3, ranging anywhere from 1-7, which has been a common trend over the last decade in the Premier League.
Yellow cards are much more frequent and usually start from around 50, which is around 1.3 per game, shooting right up to 100 over the season or roughly 2.6 per game.
Major Football Tournaments
Held every four years after a rigorous qualification campaign, 32 of the planet's finest international teams do battle for the greatest prize of them all: the Jules Rimet Trophy. Split into groups of four, the top two in each bracket go forth into the knockout stage of the tournament where glory or misery awaits. Geoff Hurst's goal in '66, the 'Hand of God' in '86, Gazza's tears in '90, Zidane's head butt in '06….the World Cup has played host to some of football's most iconic moments. The host nation is chosen via a bidding system, alleged FIFA corruption notwithstanding.
Hosted every four years in the even number split between World Cup years, the European Championship crowns the finest international side on the continent following a gruelling 24 team shoot out that incorporates months of qualifying matches and then the final tournament in the summer. Spain and Germany are the most decorated teams in the competition's history with three wins apiece, while for England fans the 50+ years of hurt continue: they have not progressed past the semi-final stage in some two decades.
Champions League
It is the undoubted pinnacle of club football: an opportunity for the continent's premier teams to do battle to be crowned 'King of Europe'. Well, at least for a year anyway. Formerly known as the European Cup, the competition is made up of 32 teams that qualify via strong showings in their domestic leagues. The round robin group format, where four teams play each other home and away, then gives way to the knockout phase of the top 16 sides; with the ultimate prize of the final in May to look toward.
Europa League
Known across the continent as the Champions League's unruly younger sibling, the Europa League is made up of 48 teams that frankly don't perform quite well enough in their domestic division to make the more prestigious tournament, or have qualified via alternative means; winning a cup competition, for example. The traditional group/knockout phase format has been in place since 2009/10, when the competition was rebranded from the UEFA Cup. These days, the Europa League has a greater significance as the winner takes their place in the following season's Champions League.
FA Cup
The FA Cup was first held in 1871, and as such it is one of the oldest competitions in world football. It gives smaller teams and those lower down the pyramid a brilliant opportunity to face Premier League opposition; with a number of huge giantkillings taking place through the years. The lower league clubs enter the early rounds from August-December, before the larger clubs are added into the mix in round three. The final is held at Wembley in May each year, with 12-time winners Arsenal the most decorated in the cup's lengthy history.
The League Cup
The League Cup pits the 92 clubs of the top four divisions of English football against each other in a straight knockout format. It is perceived by many clubs as lower in importance than the other competitions due to the lower prize money and lack of a direct route to European football; hence why the likes of Bradford City have reached the final and Birmingham City have lifted the trophy. The competition begins in September and culminates in a Wembley final typically on the last Sunday in February.
Types of Football Betting Offers
To help you quickly get your head around the offers listed above, we've compiled a brief glossary of the more common types of promotions that bookmakers run in conjunction with football/soccer betting.
Note that there are two types of money/cash back offer – true money back promotions where you actually receive your money back if your bet loses (assuming the qualifying criteria is met) and promotions where you receive your refund as a promotional free bet. Check the T&C's of the offer you're interested or the summary we provide on this website to find out which category it falls into.
Red Card Refund – Here you'll get your money back if a red card is shown at any point during the game. Usually the offer applies to specific markets (such as first/last goalscorer and correct score) and in most cases is for pre-match singles only. If in-play betting is permitted with this offer then only red cards shown after the bet has been placed will count – ie: if you bet after a red card has been shown in a game, you don't automatically win.
Nil-Nil Refund – With this offer you're looking for games that end without either team scoring. If that happens you'll get your money back, but usually only on specific markets such as correct score. Often referred to as 'bore draw'.
Correct Score, Wrong Team – This is a promotion that one bookies started running that will inevitably get copied by other betting sites in the future. Here you place a bet on the correct score market and if the result is the opposite of your prediction (eg: you bet on the game ending 2-1 and the final result is 1-2), you'll get your money back. This offer does not apply to draws, for obvious reasons.
Double Delight, Hat Trick Heaven – This is a long running offer where your winning first goalscorer bets are doubled if the player scores again during the match, and tripled if they score a hat trick.
Accumulator Bonus – Quite simply, a bonus which is added to successful accumulators. The bonus is usually given as a percentage which rises with the number of legs – so a 10 leg acca is going to get a bigger bonus than a 5 leg one.
Accumulator Insurance – Acca insurance is exactly how it sounds, insurance against your bet losing. The criteria varies from site to site and between promotions, but in most cases it gives money back (or a free bet) if a, accumulator loses because of only one leg (eg: you win four out of your five selections). This offer is most frequently offered on 'both teams to score' (or 'BTTS' if you'd rather) markets, but does crop up on match bettinh markets from time to time.
Free In Play Bet – One of our favourite promotions is the free in play bet. These tend to only crop up around the biggest matches and award you a free in play bet when you place a qualifying pre-match bet. Eg: If you place a £25 pre-match bet, you'll receive a £25 free bet to use during the game.