Best Odds Guaranteed, or BOG for short, is a common promotion found at many online bookmakers. However, it's also one that a lot of punters don't know about. It's one of the simplest horse racing promotions you'll come across, but one that can make a huge difference to your payout should you win.
It is also important to realise that the offer varies significantly between betting sites, and there is one site who even boosts the BOG payout even further than normal, making the decision on who to bet with very simple. But we're getting ahead of ourselves, so let's first start with what it is.
Best Odds Guaranteed Offers For Today
Most best odds guaranteed offers will include British and Irish racing but others may include racing from further afield. Although this offer is widely available, there does tend to be differences in what each bookie offers such as which races it applies to, limits on the payout and when BOG is available from.
Sometimes they may call it something different (including the confusing 'Price Guarantee' which is a little too close to 'Price Promise' for our liking), but the concept is the same. We've selected our best picks below.
bet365 Best Odds Guaranteed
bet365 offer Best Odds Guaranteed on every horse race - every day! Take a price on your selection and if the SP is bigger bet365 will pay you at the bigger odds. Only bets placed from 08:00 UK Time on the day of the race will qualify for Best Odds Guaranteed.
Available on Horse Racing. Applies to bets placed on Win and Each-Way Fixed Odds markets only. All racing in Australia, New Zealand, Japan, South Korea, Singapore and Hong Kong is excluded. Bet restrictions and T&Cs apply. New and eligible customers only.
T&Cs apply. Only available to new and eligible customers. Registration required. #ad
BOG on UK & Irish Races from When They Are Priced
Coral offer best odds guaranteed on all UK and Irish races from the point that the final declarations are made and the races are priced up they evening before they run. This applies to win or each way multiples up to £50,000 per customer per day.
18+ UK & ROI customers only. UK and Irish races only. Ante post bets, cashed out bets, tote bets, enhanced bets are certain markets are excluded. If there is a Rule 4, BOG will be applied after the deduction. T&Cs apply.
#ad
BOG on UK, Irish & Selected International Races
From 8am on the day of racing, Betfred will offer best odds guaranteed on UK, Irish and a selection of international races with no additional payout limits.
Ante post bets, Luck 15/31/63s, tote bets, bets placed with free bets, Super Extra Place bets and special or boosted markets are excluded. In the event of a Rule 4, bigger price will be applied after deduction. 18+, T&Cs apply.
#ad
It's important to note that BOG only offers you better odds where the SP is higher than the odds you took, it doesn't guarantee that your bookie is offering the best odds overall. For that you need a price promise.
What Is Best Odds Guaranteed?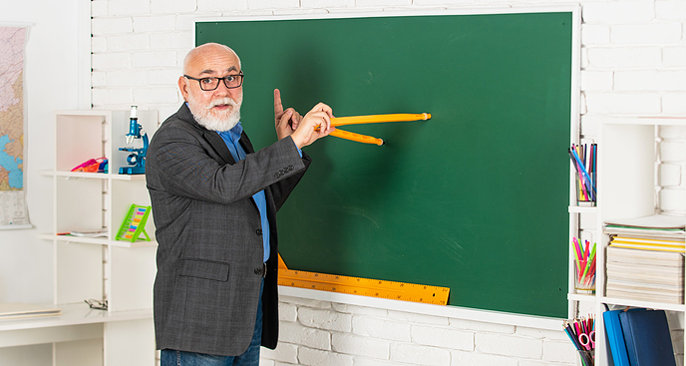 BOG ensures that you get paid out at the best odds. It's normally only applied to horse racing or greyhound racing and kicks in when the starting price of a winning horse is higher than the price you took on it. In this scenario, you'll get paid out at the higher SP odds, rather than the ones listed on your bet slip. Conversely if the bet wins and the SP is lower than the price you took, you'll still get the original odds and the SP is ignored.
Examples:
You place a £10 bet on a horse at 10/1. It wins, but has a starting price of 15/1. Here you will get paid out at 15/1 (the SP) instead of 10/1 (the price you took). Result: £150 net win – £50 higher than without BOG.
You place a £10 bet on a horse at 10/1. This time it wins, but has a starting price of 5/1. Here you get paid out at the price you took (10/1) and not the SP. Result: £100 net win – the same as without BOG.
As you can see, betting with a bookie that offers best odds guaranteed on your race can make a big difference to your winnings. And as odds regularly drift, sometimes by very large amounts, it's a fairly common occurance.
Most of the time BOG payouts are in cash, so you're literally just getting the better odds rather than a bonus. Having said that we have seen the odd betting site awarding the additional winnings as bonus money or free bets, so double check with your chosen bookie.
Common Rules & Exclusions
Whilst it is a fairly simple promotion, there are still a few things you should be aware of:
Eilgible Races – It would be nice if the offer applied to all racing all the time. But unfortunately that's often not the case, as you can see from the table above. In fact, most betting sites tend to offer BOG on selected races, meetings or events. The better bookies will offer it on all UK & Irish racing, whereas others limit it to the most high profile races. So the key thing to be aware of here, is to make sure the race you're betting on
You Must Take a Price – In order for BOG to be applied to you bet, you must take a price on the race. If you place your bet on the starting price, then you will only get the official SP, regardless of how much the odds have moved since you placed it.
Maximum Bet/Payout – As will all offers, be aware of any limits that may apply to the bet size, payout or bonus size.
Ante-Post & In-Play – Most BOG offers don't cover ante-post markets, only bets on the day of race market. In-play bets are also usually excluded.
Bet Type – BOG is usually restricted to win and place bets. Some apply it to accumulators, but most exclude full cover bets (such as lucky 15's). Also usually excluded are special markets such as 'betting without'. By definition it does not apply to Tote or pari-mutual markets.
Rule 4 – Rule 4 deductions still apply.
Best Odds Guaranteed (BOG) Explained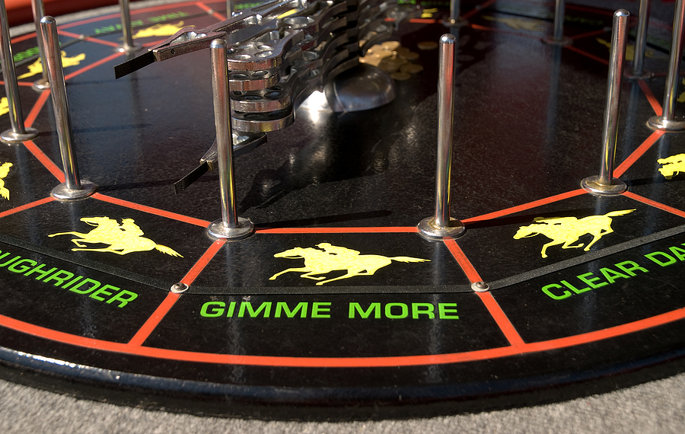 "The best odds guaranteed". A phrase that every punter ever wants to hear from their bookmaker! But, this now a reality put in place by some bookies, but it might not be exactly what you think it is.
The concept of the offer is that it allows you to place a bet and if the price that you took is less than the starting price, then the bookmaker will pay out at the higher odds instead. The offer is mainly run around horse racing, taking the Starting Price (SP) into consideration as the benchmark for if you deserve to paid out at higher odds. The success of the offer has left some bookmakers including other sports such as greyhound racing and even soccer, although the markets, especially for the latter, are limited at best.
How it Works
We'll use horse racing as our example for this section, due to the fact it's the most popular and likely the sport that you are going to use it most for. You may decide that you want to place a bet on a specific horse an hour before that race starts. The price of the horse is 3/1 at that time, but you know that the bookmaker is offering best odds guaranteed.
Let's say that the by the time the race has started, the price for the horse (starting price) has drifted to 5/1. With this promotion it means that should that horse go on and win the race the bookmaker will actually pay out at the larger 5/1 starting price than the original 3/1 price that you took an hour before the race started.
| Odds Taken | Starting Price | Odds Received |
| --- | --- | --- |
| 3/1 | 3/1 | 3/1 |
| 3/1 | 4/1 | 4/1 |
| 3/1 | 2/1 | 3/1 |
| Evens | 100/1 | 100/1 |
Remember to Always Take a Price
One of the most important things with Best Odds Guaranteed is that it only works if you take a specific price on the race. If you place a bet at the starting price then you will receive the SP regardless of what the odds were when you placed the original bet.
For this reason we would recommend that you always take a price when BOG is available. With most online bookies you'll automatically take a price but sometimes you may see two options, one for the quoted odds and one for the SP:
In the example above you'll need to select the option on the left (4/1) rather than the option on the right (SP).
How Does BOG Work in Accumulators & Multiples?
Up to now we've been talking specifically about single bets, but what about accas and other more complex multiples such as a lucky 15? Here is where you'll see some variation between the bookies as not all handle it the same way. As a very rough rule of thumb we've noticed that:
Accumulators – Straight accas such as doubles, trebles or more are often covered by BOG. It's worth double checking with your bookie of choice that this is in fact the case if you're planning on placing any multi-leg bets but most that we've checked do allow it.
Full Cover Bets – On the other hand full cover bets, such as a lucky 15, heinz, goliath etc… are regularly excluded. This isn't the case at all bookies but there does seem to be a definite trends so again, check the terms of your bookie before placing any bets.
How Common is BOG?
To get a rough idea of how often races are affected by BOG we've taken a snapshot of the racing from Thursday 24th September 2020. In the UK & Ireland there were 32 races across four meetings. In four of the races the winner had a SP that was higher than the odds were at some point earlier in the day, meaning that BOG would have been triggered in these races:
| Race | Horse | Board Price | Starting Price |
| --- | --- | --- | --- |
| 3.35 Newmarket | Ranch Hand | 9/2 | 15/2 |
| 3.45 Pontefract | Alminoor | 4/1 | 8/1 |
| 5.40 Listowel | Ideal Pal | 8/1 | 10/1 |
| 7.00 Chelmsford City | Led Astray | 10/1 | 14/1 |
Or to put it another way, 12.5% of the races in our sample would have been eligible for BOG.
Other Things to Watch Out For
In addition to the common rules we mentioned earlier, you should also bear in mind which races the promotion is eligible for. The majority of bookmakers will offer this on all UK and Ireland races, but there are some that may limit it to certain races or even extend the barriers to that of international horse races from around the world. It's also commonly expelled from ante post bets, tote bets, parimutual betting and enhanced accumulators.
Because BOG is traditionally viewed as a concession rather than an offer, the bookmaker will normally pay out any winnings in real cash and will simply top up your bet should the bet come in. You will not need to opt in for most bookmakers either and they will simply pay out automatically at the higher starting price. If you choose to take the starting price before a race then obviously you will be paid out at this price.
Examples
BOG is one of the simpler offers to understand, but in the interests of covering all bases here are a few examples:
Bigger SP
You decide to back Intimation, the Sir Michael Stoute trained horse in the upcoming Garnet Stakes. The odds on offer about an hour before the race starts is that of 3/1 and you stick £100 on that horse to win, knowing that the bookmaker is offering best odds guaranteed on this specific race.
The horse goes on to win the race, but the starting price for that horse was actually 5/1. As a result, you trigger the best odds promotion and the bookmaker will pay out at odds of 5/1 instead of the original 3/1 that you took earlier in the day.
Smaller SP
In the next race you back Zabeel Prince, an outsider you think has a good shot at winning, at odds of 25/1. As the race approaches the market starts to agree with your prediction and the odds shrink resulting in a starting price of just 5/1.
Your prediction is accurate and your horse wins and you are able to feel extra smug as you are still paid out at your original odds of 25/1 that you took before everybody else piled in.