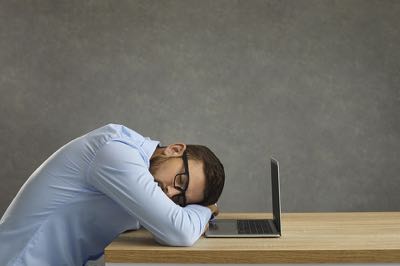 Most of us will never experience any unwanted charges when partaking in online gambling. Although withdrawal fees are permitted under UK Gambling Commission (UKGC) regulations, providing they do not exceed the direct processing cost, many bookmakers have long abandoned them given their unpopularity. Instead, customers can enjoy free and often rapid withdrawals meaning it is almost effortless to cash out money following a big win.
There are some online betting accounts though that will be subject to an 'admin fee'. Now, this is not something that bookies can charge at will, rather it can only be applied to accounts that are considered 'dormant'. For this reason, it is important not to let any of your betting accounts containing any sort of balance become dormant. Should this happen, you could well find that you are generously donating money to the bookie via this admin/account fee.
What Is a Dormant Account?
Given that an admin/account fee can only be charged on a dormant (inactive) account, it makes sense to first look at when an account is adjudged to have become dormant. This is something that can vary from bookmaker to bookmaker but UKGC regulations state that "At least 12 months must have passed since you last used your account for it to be classed as 'dormant'." Some bookies interpret the word 'use' rather loosely here so it can simply be that you log into your account to restart the 12-month period. If this is the case, this will usually be stated in the terms and conditions, much like those found at Betfred (at the time of writing), "If you have not logged into Your Account or played during a period of three hundred and sixty-five days (365) Your Account shall be classed as "dormant"."
Other bookies however require you to record some sort of 'activity'. Irish bookie BoyleSports terms and conditions, for example, state than one of the following actions must take place: "(i) a successful deposit; (ii) a sports or financial Bet is placed; or (iii) participation in any casino, poker, games, skill or bingo product." If you are unsure what action you need to take to stop your account from becoming dormant at a particular bookie, we recommend speaking to their customer service team ir sifting through the terms and conditions at their betting site.
At the time of writing, Ladbrokes and Betfred deem an account dormant after 12 consecutive months while Paddy Power and William Hill have a 13-month rule. A small minority voluntarily pick a longer limit though such with some only considering an account dormant after 24 months of inactivity. To be safe though, it is always best to assume 12 months as standard unless you have read otherwise in the terms at your bookie of choice.
What Charges Can Be Applied to a Dormant Account?
There are some costs involved with keeping a customer account open and ensuring their details are secure and so on. For active player accounts, this is a cost bookies are more than happy to cover even if the account is only used very occasionally. When an account is classed as dormant though, this enables bookies to charge an account/admin fee, meaning they do not have to keep losing money.
There is no fixed amount that bookies are permitted to charge for this 'account fee' but UKGC rules state "Any charges must reflect the costs that the business pays to maintain your account." Additionally, every bookie must state clearly in their terms and conditions what the value of the charge is.
For the first point, precise calculations of account costs do not need to be publicised. Instead, bookies pick a round figure low enough that the UKGC will not take issue with it. We have to imagine though that the fees charged in many instances are considerably more than the actual costs incurred. If it did indeed cost £5 a month to keep one account open then bookies would be spending millions each month merely on account maintenance!
We stated £5 a month in the example above as this is the figure some bookies charge for their admin fee. At the time of writing, Paddy Power's monthly charge was £/€5 and this is the same amount you will also find at the likes of Betfair and Betway. For a fixed fee, this is quite a standard amount although some places may charge a smaller number such as £2. While this may not seem too extortionate, there are some bookmakers that charge a flat fee OR a % of your balance, whichever is higher. Unibet is one example as their terms state each month they will deduct £5 of your balance or 5% of the total amount. Similarly, Ladbrokes charges either a £2 fee or 5% depending on whichever is greater. In a situation where a customer has £500 in their account, this would mean losing £25 for the first month, then £23.75 the next.
In all cases, admin fees will be applied until the balance reaches £0. In no circumstances can a bookie continue to charge you once the account is empty so there will be no situation where you end up owing them money or them sending you a bill to pay. Should you reactivate a dormant account at any point, the inactive account charges will stop. You will not, however, be refunded the amount that has already been deducted.
Admin fees on dormant accounts are exceedingly common in the industry although not every single bookmaker applies them. There are those that will not touch your balance, instead they will just close your account after a certain period of time if there has been no activity. Should this happen, the full balance will be lost. SkyBet will wait at least two years before closing your account while BetVictor closes accounts that have been dormant for five years, donating the funds to charity. This is purely an act of goodwill though because as we will later discuss, there is no obligation for bookies to donate any unclaimed money.
How Will I Know When My Account Is Dormant?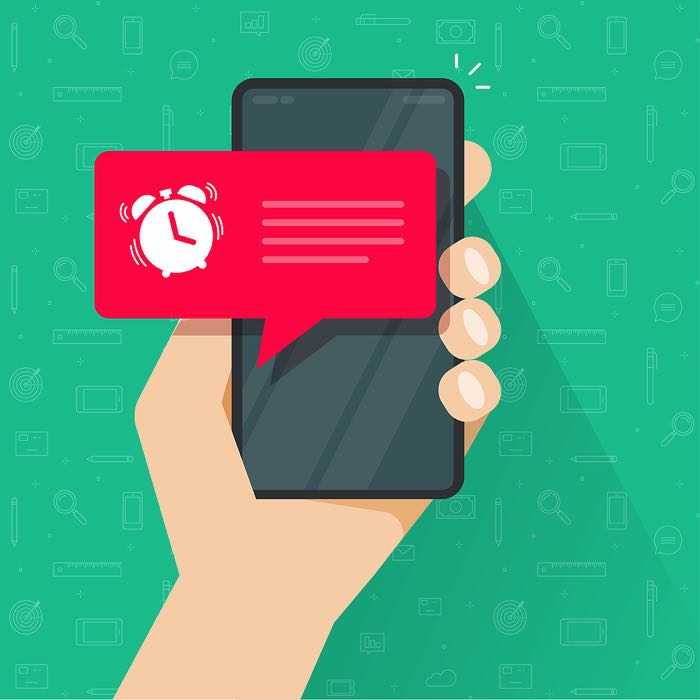 If you are someone that likes to take advantage of welcome bonuses, you are likely to have accounts at many different bookies. Keeping track of all of them can be tough and this is part of the reason why so many fund-holding accounts end up acquiring dormant status. In an attempt to reduce the number of accounts that end up being charged an inactivity fee, the UKGC has set up two major rules bookies must follow before any account is considered inactive.
Bookmakers Must Send Reminder 30 Days Prior
For any bookie charging a fee, they must remind the customer 30 days prior that if they do not take any action, an inactive fee will be charged. This way the customer has plenty of time to log in and reset the dormant clock. It is for this reason that it is always wise to register at a bookmaker with an email address you regularly check, otherwise such warnings could go unseen.
Must Make an Attempt to Pay Out Balance
In addition to this though the bookmaker must make an attempt to pay you the balance on the account. They will usually do this by sending the funds to the card/account that made the most recent deposit. Now, if you made this deposit over a year ago, it is possible that your details have changed and that the payment method is no longer in use. If so, the bookmaker will be able to retain the funds as they are not expected to go above and beyond to discover your new details.
Where Does the Money Go?
Although it is stated that any admin fee should cover the cost of running the account, it is safe to say that bookies actually benefit from them. Additionally, you have bookies that will close accounts once an account has been dormant for so long, at which point they can claim all outstanding funds. Although this was once customer money, anything a bookmaker raises through admin fees or closed accounts is theirs to keep.
This can end up being quite a lot of money too. Although bookmakers were unwilling to provide exact figures, a 2010 government report found that 1.5% of winning Lottery tickets went unclaimed in 2008/09 and there was nearly £1m in unclaimed on-course Tote prizes. For horse racing (Tote), the high amount was partly because some customers are unaware they are entitled to their stake back in the event of choosing a void runner (one that does not race). So, you can easily imagine a situation someone places an online bet and thinks they have lost their money, when really it has been returned to their account.
The report recommended that 75% of dormant account funds should be given to the government (or good causes) with bookmakers allowed to keep the remaining 25%. Although 25% may seem like a generous proportion, the report argued this was possible to justify as there will be some customers that would reactivate their account and subsequently need reimbursing. The report added that such measures may be more challenging for in-store bookies but for online operations it should be easy to calculate the total sum of money in dormant accounts.
The report certainly made a convincing case but despite it being over a decade old now, the government has not enacted any of its recommendations. When the topic was raised again in 2016, the response was that the government "keeps under review ways to support investment in good causes, including the recommendations of the Use of Dormant Betting Accounts Report". For whatever reason, there is little appetite to push through with the 2010 recommendations but this may change in future. Until it does though, bookies will benefit entirely from these admin fees, except the few that voluntarily donate such dormant account money to good causes.
How to Avoid Dormant Accounts & Admin Fees
Now you know all about admin fees on dormant accounts. You may think you will always be able to avoid them but that is what almost everyone thinks yet such charges are applied to many accounts each month. Especially when you have multiple accounts, it can be extremely easy to forget about some funds you left with one bookmaker. Our main recommendation is to keep some sort of record of which bookies you are registered with and make a note of those with money in the account. If you suspect you will not use the funds for quite some time, it is a smart move to withdraw the money as you can always make a deposit at a later date if needed. Deposits are instant in most cases so it will not prevent you from making a quick bet, in case that bookie has the best odds for a bet you fancy.
Another benefit of taking money out of a betting account you rarely use means that you are not taking a risk should the bookie go bust. In some cases, customers have lost considerable sums of money when a bookmaker has gone into administration because the bookie cannot afford to pay players. Though some bookies ringfence customer funds to ensure they are paid back if the firm gets into financial difficulties, this is not universally the case.
How Much Time Do You Have to Recover a Dormant Account?
Again, this is something that will vary by bookmaker. Ladbrokes, for example, state they have the right to close any inactive account that has had zero balance for six months. BoyleSports on the other hand leave a dormant account a year (two full years of inactivity) before closing it and withdrawing the funds. So, while there are differences, you normally have around two years to remove/recoup any funds, providing admin fees have not eaten them all up.
To reactivate an account, you are likely to need to speak to customer services and you will be asked some security questions. It is also possible that you will need to provide proof of ID and/or address before you gain regain access.