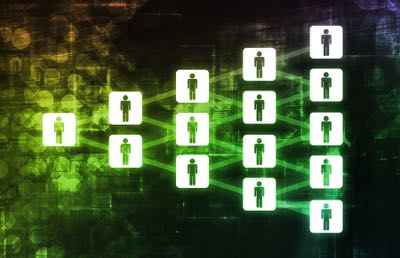 Although the internet has made many tasks infinitely easier and more convenient, it does not come without its drawbacks. As well worrying about stolen passwords or scam emails, an increasing number of people are concerned about how companies are using their personal data. In many cases, customers have no idea that a website they have signed up to has the ability to share their information with many other groups.
That is not to say that internet users are not giving their content to this in many cases. Often when registering at a new website, the rules will state that by signing up you are agreeing to the company's privacy policy. Although you may be given the option to confirm or reject this, by ticking a box, often it is the case that you will not be able to proceed with the registration without giving your consent. Many users simply accept the privacy policy without even reading it as they are typically lengthy documents full of quite dry text.
Online bookmakers are no exception when it comes to having a privacy policy and rules on what they will, or can do with your data. Most gamblers have little idea what this entails but luckily we are here to help. Here we will look at what types of information a bookmaker may share about you and who they may share it with.
Will All Bookmakers Share My Data?
Privacy policies at bookmakers do vary but ultimately, they will all share, or at least have permission to share your data with different groups. You will not find a bookmaker that promises never to share your details to any other body or third party. If they did this, they would either be lying or they would be unable to satisfy the terms of their licence. Imagine for instance a bookmaker had cases of suspected money-laundering, but their privacy policy prevented them from sharing key information with law enforcement.
As we will soon reveal, there are a lot of different groups bookies may end up sharing your data with but there is a fair, non-commercial reason for the vast majority of them. It is not the case that bookies are selling off your personal data for cash to mysterious third parties either. So, although the sheer length of the list may look concerning at first, data usually only heads into trusted hands. Additionally, in many instances, your data will never end up being shared with these groups as there will be no reason to.
Who Do Bookies Share Information With?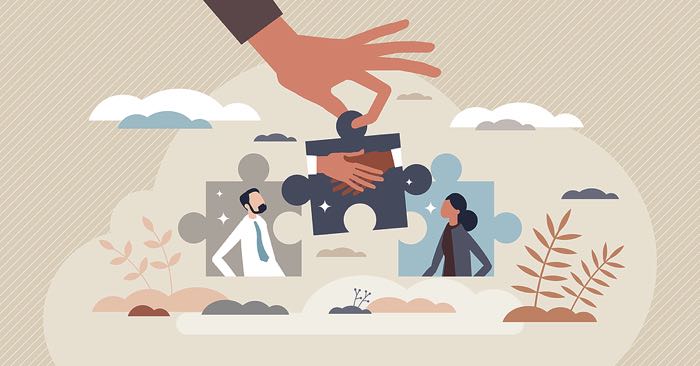 Here is a standard list of the kinds of groups and organisations a typical bookmaker may share your data with. By signing up with the bookmaker and agreeing to their privacy policy (which will be compulsory), this means you are giving your consent that your details may be shared with any of the following.
Within the Group
Many bookmakers are not entirely independent brands but rather they are owned by a much larger company. Flutter Entertainment, for example, owns the likes of Paddy Power and Betfair, among others, the 888 group recently acquired William Hill's UK operation, while Entain owns Sportingbet, bwin, Coral, Ladbrokes and others.
When signing up at one of these bookies, you will usually end up consenting that your details are kept within the larger group, not just the individual bookmaker. This means you may, for example, be sent marketing information from a sister brand. Alternatively, it could be that your details are used for verification purposes when registering at another of the group's sites. Equally should one betting site within the chain decide to limit your bets, ban you from promotions or even close your account entirely, the others are unlikely to be too far behind.
Additionally, should you decide to self-exclude yourself from a bookmaker this information would typically, though not necessarily always, be shared across other bookies within the larger group. By sharing your data in such a way, the parent company can quickly exclude you from all their other brands too, providing a better service to any customer who might feel they are gambling too much.
Trusted Third Parties
Bookies may well share your details with some trusted third parties. Although this can be for marketing purposes, other third parties can include an outsourced customer support agency if queries are not dealt with in-house. Customer surveys may also be outsourced to another company, in which case your details may be passed onto them too. It can also be necessary to share your information with banking and payment providers in order for all withdrawals to work smoothly.
While it is impossible to prevent your data going to some third parties, others you can avoid. This especially applies to marketing as customers will usually need to explicitly opt in for these, or at least be given an obvious option to opt-out. Bear in mind though, if you choose to opt-out it may be that your details need passing on to highlight you no longer wish to receive any marketing material. This means the people in charge of marketing will still retain your details, they simply will do not anything with them.
All customer details will need passing on in the event that a bookmaker is bought out by another operator within the industry. This can either happen when a bookmaker is facing financial problems or when they are simply seen as a good investment by a much richer name. To ensure all details and balances are transferred over to this new bookie, it becomes essential to share personal details.
Sporting Bodies
It is unlikely your details will be shared with a sporting body as this only usually applies in cases of suspected foul play. This includes match-fixing or other breaches of sporting regulations. If your betting habits suggest there is some manipulation of sporting events, the relevant sporting body has the right to be informed. This enables them and the police if necessary to investigate the case and act on any illegalities as appropriate.
Regulators & Law Enforcement
This is tied into the previous point but as again, if a bookie picks up on some suspicious behaviour, they have the right to pass onto your details to the relevant authority. This does not happen to too often but it can arise if the bookmaker has cause to believe a player is gambling with money linked to criminal activity, for example. In such cases, it may be that the authorities are the first to take action by requesting details from the bookmakers, rather than the other way around. If such bodies do request information, the bookmakers will not oppose sending them across.
It is also possible that regulators, such as the UK Gambling Commission (UKGC), may request customer data during an investigation. An investigation can happen for several reasons but often it is due to bookmaker failings around social responsibility. Only through acquiring player data can the UKGC find instances of where users have been allowed to gamble way beyond their means. As it is highly important that bookies maintain regulatory standards, they need to supply evidence when requested by the regulator.
When it comes to law and regulatory enforcement there really are a lot of groups that bookies can share your data with, even if this only occurs in a tiny minority of cases. The police, courts, tax agencies and bookmakers' third party legal advisers are some examples. There is also the Independent Betting Adjudication Service, deployed in cases when there is a dispute between player and operator that the pair cannot resolve themselves.
What Difference Has GDPR made?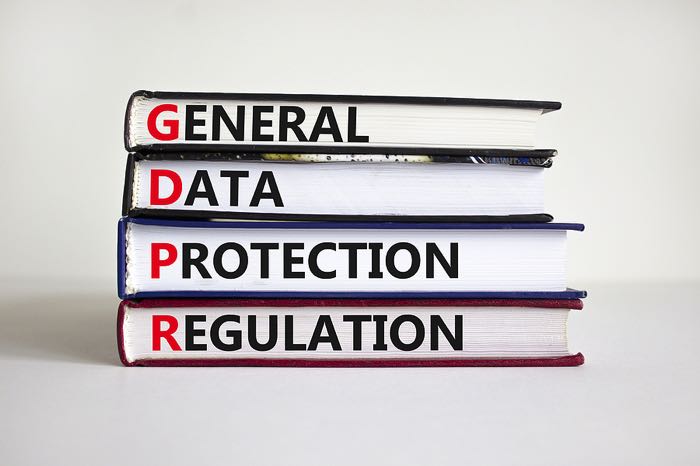 When it comes to personal information, the term GDPR is never far away. Enacted in 2018, the General Data Protection Regulation is a key privacy law that changed the way companies have to collect, store and talk about your personal data. Although this was a piece of EU legislation, the UK stuck with exactly the same rules following their exit from the political union.
As for what difference GDPR made to online betting sites, most of the changes largely went unnoticed by consumers but there were several that occurred in the background. Compared to before, it is now easier to cancel consent for non-essential services where your data is shared. It is also easier to have your data removed completely at a bookmaker you no longer play with. This deletion of data is known as the 'right to be forgotten'. In addition to this, GDPR gives consumers further control as they are now able to freely request which bits of their data are being used by websites.
Although customers have been empowered by GDPR, it would be wrong to think that bookmakers have to agree to all requests for data, or data removal. The UKGC make it clear that in certain cases bookies are free to refuse requests in cases that relate in any way to regulatory compliance (for example with regards suspected money laundering). Where there are genuine reasons to retain customer data, the UKGC states such information should remain accessible for at least five years after the customer closes their account or has it closed.
Do Bookmakers Share My Data Between Themselves?

Currently, bookmakers will only be able to share information about you, to other bookies, if they are owned by the same parent organisation. This is not a problem as such but it can limit the effectiveness of any self-exclusion facilities at a particular site. If a customer, struggling with gambling addiction, excludes themself from one site, there is nothing preventing them playing at another bookmaker. Bookies with the same owner can block this customer but all the other sites out there will not, as they will be unaware of the customer's situation.
There have been some calls, therefore, for bookmakers to have the ability to share details of players who have self-excluded. By sharing this information with other brands, this would, at least theoretically, prevent the customer from placing bets elsewhere. A UKGC-backed scheme (self-exclusion.co.uk) serves this purpose for physical betting shops. By registering with them they will share your information with nearby betting shops and they should all refuse your service if you try and bet.
For online establishments, it is GAMSTOP that deals with extending any self-exclusion measures. By signing up with GAMSTOP, customers can voluntarily bar themselves from all betting websites licensed to operate in Great Britain. The system largely works well but it does have a limitation in that it requires customers to know about GAMSTOP and then go through their own registration process. If bookies were allowed to simply share information between them, you could potentially remove this extra step.
A data-sharing scheme between bookies would not necessarily be a perfect solution though as there is a danger that bookmakers may pass on old information. Imagine that a customer moves house after they self-exclude themselves and afterwards, they attempt to sign up to a new website. Due to the differences in address, this might not flag as a match with the new bookie, allowing the customer to bypass their self-exclusion. This can happen when signing up at GAMSTOP too, but they actively encourage individuals to update their details as soon as they change. Operating as a charity, they are far more incentivised to do this than any bookmaker would be.
How Worried Should I Be About My Data at Betting Sites?
Nobody likes the idea of their personal information being passed between different groups, completely behind the scenes. While it is good to be aware of your online footprint and how companies use your details, bookmakers should not feature too high on your concern list. There have been a few examples of betting sites suffering from data breaches in the past but such instances are rare. Additionally, it is not as though only betting sites have been affected by issues like this.
The bottom line is that most bookmakers are not doing anything particularly shady with your personal information and it is easy to opt out of receiving communications from them. If you are super concerned about your details being shared online though, we recommend simply betting in-store instead. It will not be as fast nor convenient but it will allow you to bet without having to share any of your personal information.