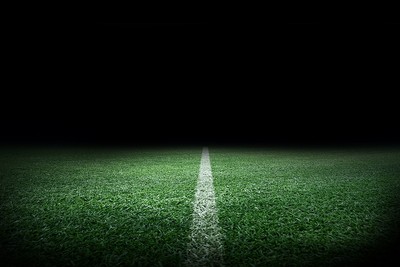 The Premier League is the top division in English football, so it is fair to say that the teams that play in it are of a certain level. In one sense, then, it is a little unfair to point to the teams that have struggled when they've made it to the top-tier and say that they're bad teams, considering there will be plenty of side in the lower divisions that would have fared a lot worse. Even so, there's no question that there have been some teams that have made it the promised land only to grossly underperform.
In some instances, that has taken the form of getting into the Premier League only to fail to get many points on the board, but they've been able to try again in the future. For others, it is about the fact that they were relegated out of the top-flight and were not seen again in it for a number of years. Whichever way you cut it, the English top-flight is a cruel mistress that has dashed many a sailor up against its rocks, with the better teams enjoying a field day against the lesser ones. Sometimes the poorer teams must just prefer it in the lower divisions.
Who is the Worst Premier League Team?
Derby County have the record lowest points total in a Premier Season with just 11 points earned during the 2007-08 season. This consisted of one win and eight draws.
Three teams have spent just one season in the Premier League – Swindon Town in 1993-94, Barnsley in 1997-98 and Blackpool in 2010-110. Barnsley and Blackpool both finish 19th of 20 teams whilst Swindon were bottom of the 22 team division as it was at the time.
Points Totals
Ultimately, professional football at the top level is a results business. If teams don't win enough matches then they aren't going to be able to stay in the Premier League for very long. Some teams make it to the top-flight and want to stick to the principles that got them there in the first place, only to discover that playing in such a way doesn't work when you're coming up against the likes of Manchester City, Chelsea and Liverpool. As a result, the lack of pragmatism from their managers sees them become the whipping boys.
There have been some truly woeful points totals achieved by sides over the years, which have seen them slide back down through the leagues in the wake of their abject failure. Yes, they should be applauded for even having made it to the Premier League, but their inability to represent themselves with anything approaching dignity means that relegation was always going to beckon. Here we're looking at the 20 worst performances from Premier League sides, as denoted by their points totals and goal difference:
Premier League's Lowest Points Totals – 1992-93 to 2020-21
| Season | Team | Points | Goal Diff |
| --- | --- | --- | --- |
| 2007-08 | Derby County | 11 | -69 |
| 2005-06 | Sunderland | 15 | -43 |
| 2018-19 | Huddersfield Town | 16 | -54 |
| 2015-16 | Aston Villa | 17 | -49 |
| 2002-03 | Sunderland | 19 | -44 |
| 2009-10 | Portsmouth | 19** | -32 |
| 2019-20 | Norwich City | 21 | -49 |
| 2020-21 | Sheffield United | 23 | -43 |
| 1999-00 | Watford | 24 | -42 |
| 2016-17 | Sunderland | 24 | -40 |
| 2011-12 | Wolves | 25 | -42 |
| 2012-13 | QPR | 25 | -30 |
| 2018-19 | Fulham | 26 | -47 |
| 2000-01 | Bradford City | 26 | -40 |
| 2002-03 | West Brom | 26 | -36 |
| 1994-95 | Ipswich Town | 27* | -57 |
| 2001-02 | Leicester City | 28 | -34 |
| 2006-07 | Watford | 28 | -30 |
| 1994-95 | Leicester City | 29* | -35 |
| 1993-94 | Swindon Town | 30* | -53 |
In the cases where a * appears next to the points total, those seasons were ones in which teams played 40 games instead of 38. In other words, there is a strong likelihood that the sides would have amassed a worse points total in a shorter league campaign. Even so, we've put them on the list in the position according to the points that they actually did manage to get on the board, rather than adjusting them. As for Portsmouth with the **, they actually managed to get 28 points but were given a nine point deduction.
Derby County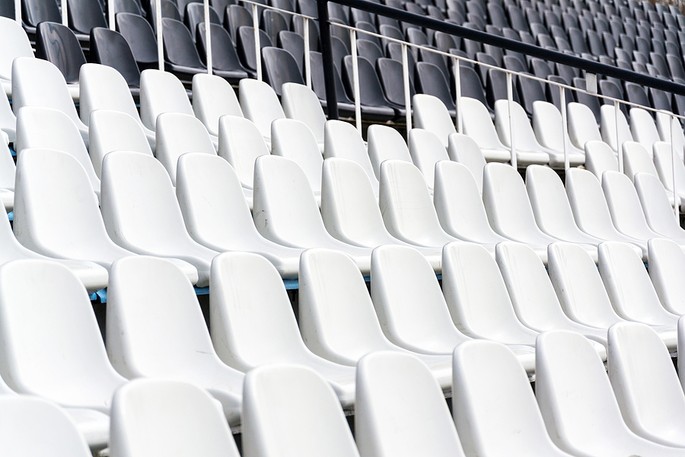 Perhaps there is little that helps you to realise quite how abject Derby County were in the 2007-2008 season quite like the fact that Portsmouth were handed a nine point deduction in the 2009-2010 season and still managed to get eight points more than them. Billy Davies had been given the job at Derby in the summer of 2006, claiming that he could build a team worthy of promotion within three years. He achieved it even quicker than he'd promised, gaining promotion to the top-flight the following summer.
The club splashed the cash in order to prepare for their Premier League adventure, signing ten new players. It wasn't enough, with their opening day draw with Portsmouth being followed by four defeats in succession, during which time they only scored one goal but conceded 13. They lost 6-0 to Liverpool and 5-0 to Arsenal, with the 1-0 win that they managed against Newcastle United between those results doing little to alleviate their fears. Even adding another nine players in the January transfer window couldn't make a difference.
Sunderland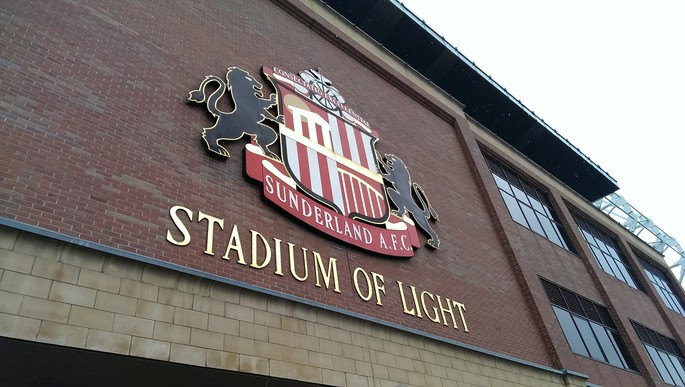 It would be wrong to write a piece about the Premier League's worst performing clubs and not give a mention to Sunderland. The Black Cats make our list on three separate occasions, which shows you just how poorly they have fared during their top-flight spells. In 2002-2003 they lost 15 matches in a row, which remains a Premier League record, and proceeded to lose the first five of their next spell in the top-flight. That was in 2005-2006 and during that campaign they only made it out of the relegation zone once.
Sunderland won just three games in 2005-2006, drawing six others. Things weren't that much better in 2002-2003, a season in which they scored just 21 goals. There was a sense that things might not be too bad for them when they defeated Liverpool 2-1 on the 15th of December 2002, but the fact that their next victory didn't come until they were in the Championship tells you everything that you need to know about their campaign. Sam Allardyce had done well enough in 2015-2016 to get the England job, but his replacement, David Moyes, had them relegated by April of 2017.
Shortest Spells In The Premier League
There are a number of clubs that did well enough to mean that they didn't make our list of embarrassing relegations, but only just. Indeed, there have been a few seasons in which all three relegated clubs managed to rack up fewer points than some of the teams on the above list but avoid being on it on account of the fact that they didn't finish bottom. It is a complicated thing to decide which teams made the above list, given that the competitiveness of the league and other facts have to be taken into account.
The same is not true of this list. At the time of writing, just three teams have been in the Premier League for a solitary season, never to return after their relegation. In addition, four sides have been in the top-flight for two seasons and failed to make it back up. Here's the information on all of those sides:
Fewest Seasons in the Premier League – 1992-93 to 2020-21
Team
Season
Final Position
Points
Goal Diff
Bradford City
1999-00
17th/20
36
-30
2000-01
20th/20
26
-40
Cardiff City
2013-14
20th/20
30
-42
2018-19
18th/20
34
-35
Huddersfield Town
2017-18
16th/20
37
-30
2018-19
20th/20
16
-54
Oldham Athletic*
1992-93
19th/22
49
-11
1993-94
21st/22
40
-26
Barnsley
1997-98
19th/20
35
-45
Blackpool
2010-11
19th/20
39
-23
Swindon Town
1993-94
22nd/22
30
-53
In the case of Oldham Athletic, indicated with an *, you could argue that they are unlucky to be on this list given that there were in the First Division the season before the Premier League was formed. Strictly speaking, therefore, they had been in the top-flight for three seasons in succession, but as we're looking at the Premier League specifically, it is only right that they receive a mention for the two seasons that they stayed in the division when it was given that re-brand and separate from the Football League.
One of the interesting things about the above table is the number of times a team achieved a points total in excess of those that feature in the section about the worst points totals managed by teams. It is, perhaps, fair to say that they might have been able to maintain their top-flight status if they had played Premier League football at another time. At the end of the 2020-2021 campaign, for example, Fulham finished with 28 points, West Bromwich Albion with 26 and Sheffield United with 23. All but two of the examples here would have survived that season.
Swindon Town
If we're drawing attention to specific teams then it is absolutely worth pointing out that Swindon Town's performance was the worst of the bunch. Whilst Bradford City and Huddersfield Town had lower or equal points totals in the seasons in which they were relegated, they had at least managed to survive in the division for one season. The same cannot be said of Swindon Town, who were promoted into the top-flight for the 1993-1994 campaign but finished flat bottom, being relegated with 30 points and a -53 goal difference.
They had achieved promotion thanks to a 4-3 win over Leicester City in the Play-Off Final, earning top-flight football for the first time in the club's history. Glenn Hoddle was the man who masterminded their promotion, but left to join Chelsea before the league campaign got underway. In some ways, then, they were destined to fail before a ball had been kicked. That played out in the form of just five wins during the course of the season, conceding 100 goals; a record that has yet to be broken.