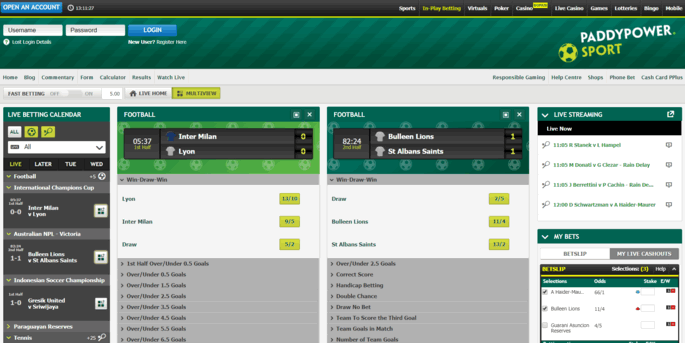 Paddy Power is now one of the most synonymous brands in the gambling industry. They have gone from an Irish bookmaker to very much an international company, without ever losing that classic Irish charm that they are so well known for. The company have been one of the most innovative in the betting industry over the last decade and they look set to continue this trend over the years to come.
In 2015, they agreed to merge with another innovative betting company, Betfair, creating one of the worlds largest online gambling operators.
What's been so impressive about Paddy Power and their continued rise tot the top is the fact that they've kind of done it their own way. Things such as their Twitter account for example are just hilarious and their affiliation with so many top sports personalities just shows how willing people are to get on board with the Paddy Power ethos. There's very few negative things to really say about Paddy Power, other than if you don't have an account, then you should!
Cash Card & Cash Card PPlus
Cash Card PPlus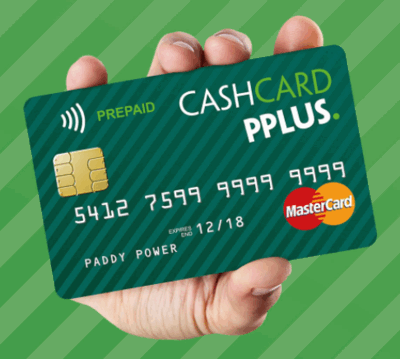 This is a prepaid Mastercard that you can attach to your online account. Once you have done this, you can add funds from your account to the card. You'll then be able to withdraw your funds in cash at an ATM or use the card to make purchases in shops or online, much like you would with a bank card. This is great if you want the satisfaction of having the actual cash after a win online or want to buy something with your proceeds.
You can apply for a card from the My Account section of the site and you will receive your card with 14 days. Once you've activated the new card, again in the My Account you'll be free to use it.
Cash Card
Also available with Paddy Power is the Cash Card, this is different to the PPlus card. With a Cash Card you can deposit funds in Paddy Power shops which you can use to bet with online as well as in-shop. Once you've attached your card to your online account you'll also be able use your online funds to bet in-shop and make withdrawals at the counter. If you log on to gaming machines with your card you will be able to check your balance and collect rewards points.
Please note – You can have both of these cards but be aware that they perform different functions.
Features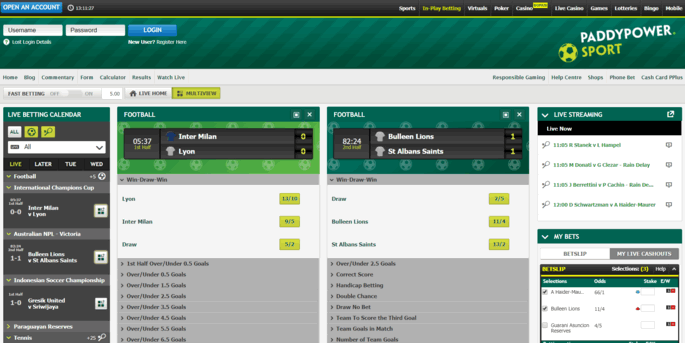 As mentioned above, Paddy Power are without doubt the kings of the money back specials. On their site you will be able to access their specials page from the left hand sidebar and it's here where you can find out the current specials that are running at that time. They cover an array of sports and are updated daily to include some of the biggest sports events going.
A feature that we want to mention is Paddy Power's cash out system. It lets you cash out bets that are in-play before the market has ended for a net win (or loss). Let's say you had a four-fold accumulator placed and you were waiting on one game to win the whole acca. Well, Paddy Power would give you the option to cash out, but by a reduced amount to your potential winnings and then the result of the final game doesn't matter anymore.
In-play betting is available on the site on all the sports that you'd expect with an extensive range of markets on each. The in-play section has a useful 'multiview' function that allows you to drag and drop the matches that you are interested in to the centre of the screen for easy viewing.
Finally, their live streaming service is one of their latest additions to the site and with comes a ton of sports to view, for free for your laptop or mobile device. All they require is that you have a Paddy Power account and have placed a bet within the last 24 hours. Once you've met these conditions you'll be able to access dozens of games each day from a range of sports including football, basketball, tennis, ice hockey and many more.

Banking
Payment Methods
All major debit cards are available along with eWallets – PayPal, Neteller and Skrill and the voucher card Paysafecard. You can deposit via bank transfer or cheque and you can also deposit in cash at a Paddy Power Shop.
Fast Facts
Minimum Deposit – This is £5 for all methods apart from in-shop cash deposits which have a minimum of £10.
Minimum Withdrawal – This is £10 across all payment methods.
Withdrawal Time – Debit cards will take between 2 and 5 working days. PayPal, Neteller and Skrill withdrawals will take 1 to 4 hours. Bank transfers will take up to 5 working days and cash withdrawals in-shop with be available immediately.
Fees – None stated.
Bonus Exclusions – Skrill and Neteller deposits are excluded from the welcome bonus.
Transaction Name – Deposits will appear as PP ONLINE.
Licence & Contact
Customer Support
Live Chat – Via website
Email – [email protected]
Telephone – UK: 08000 565 275, Ireland: 1800 238 888, Rest of the World: 00353 1 9050131 (24 hours a day, 7 days a week)
Head Office Post – Paddy Power Betfair, Belfield Office Park, Beaver Row, Clonskeagh, Dublin 4
London Office Post – Paddy Power Betfair, Waterfront, Hammersmith Embankment, Chancellors Road, London, England W6 9HP, United Kingdom
Company Information
Company Name – PPB Counterparty Services Limited
Registered Company Address – Level 2, Spinola Park, Mikiel Ang. Borg Street, St. Julians, SPK1000, Malta
About Paddy Power
Elsewhere on this site, you can read about Boylesport, one of the only betting companies that has the ability to compete with Paddy Power in terms of being the biggest name in the industry to emerge from Ireland. Even the folk behind that company might confess to the fact that Paddy Power boasts a bigger name recognition, at the very least. That is in no small part due to Paddy Power's regular PR stunts and crazy adverts, which helped to propel the company into the public eye in the first place and keep it there since.
The interesting thing about Paddy Power is that was created out of a merger of three different bookies, with Stewart Kenny, David Power and John Corcoran all realising that they stood a better chance of surviving in the cut throat world of betting and gaming if they were to combine forces. That was in 1988, with Paddy Power growing steadily ever since. Within the following decade, clever marketing had seen its market grow in the world off-course betting in Ireland from 8% in its first year of operation to 33% by 2001, allowing them to continue their expansion.
Paddy Power's Formation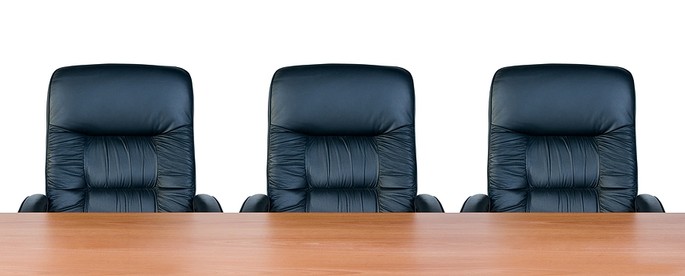 In 1986, Stewart Kenny and Vincent O'Reilly had sold their bookmakers, named Kenny O'Reilly, to Coral. That allowed them to reinvest into a newly formed betting business and open ten shops of their own over the following two years, with Kenny being installed as the Chief Operating Officer. John Corcoran had operated shops under the Patrick Corcoran brand, whilst David Power was the son of Richard Power, trading under the name of his father, as were numerous other inheritors. Those involved with the three different brands realised that their main hope of surviving the creep of bigger names coming over to Ireland was to combine forces.
So it was that a merger took place, with a decision taken to use the Power name because of the fact that it was the strongest brand on the emerald isle at the time. The group also decided to take advantage of its origins, using the stereotype of the Irish by using the name 'Paddy' and having green as the main colour palette for its branding. David Power had also had a son in the 1970s who he had called Paddy, so there was even a Paddy Power in existence who would later go on to work as a spokesperson for the company.
Aggressive Expansions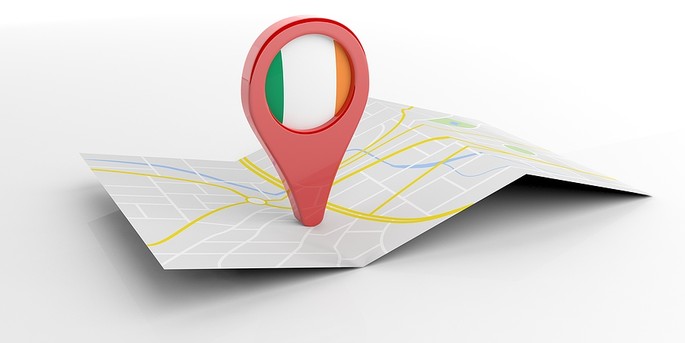 In the early days of Paddy Power, it was realised by those involved in the company that their best hope of staving off the interest of the British companies that had begun to move into Ireland because of changes to the tax code was to be aggressive in its takeover strategy. It was with this in mind that Paddy Power decided to open prominently located shops in towns across Ireland, moving away from the side streets that had been favoured by betting companies in the past. It was a move that put the company's name front and centre, seeing it take a third of the Irish off-course betting market by 2001.
Power Leisure, which was the parent company of Paddy Power, felt that it was doing well enough by the turn of the millennium that it should be floated on the London Stock Exchange. That happened in December 2000, with the money raised giving the company the chance to expand into the British market. In the five years that followed, Paddy Power grew to the point that there were 150 stores in Ireland and 45 in the UK, whilst the 2008 takeover of Northern Irish company McGranaghan Racing saw their shop numbers in Ireland reach just shy of 200.
Acquisitions & Mergers
The reality of the betting industry is such that companies either expand via takeovers or else get taken over themselves. With this in mind, Paddy Power continued to make moves in the market, gaining a majority stake of Sportsbet.com.au in May 2010. By November of the following year, Paddy Power had grown to become Europe's biggest bookmaker in terms of share value. When it was named as one of the 'Most Admired Companies' in Britain, it was clear that Paddy Power was well and truly established.
In 2015, a deal was agreed between Paddy Power and Betfair to merge the two companies. The new-look company was to take on the imaginative name of Paddy Power Betfair, and would be based in Dublin. That became a reality when the merger was completed in February of 2016, at which point Paddy Power's Chief Executive Officer, Andy McCue, became the Chief Operating Officer, whilst Betfair's Chief Executive Officer, Breon Corcoran, took on the same role for Paddy Power Betfair, ensuring a relatively fair split between the companies in the big positions.
On the sixth of March 2019, Paddy Power Betfair announced that it was going to re-brand and become Flutter Entertainment, pending shareholder approval. The move was in part driven by a desire to better reflect the number of brands that were under the wider umbrella. There was also the fact that the company was hoping to take advantage of any relaxation in the betting rules in the United States of America, opening a huge market of potential consumers there that might prefer a clearer looking brand name for the company.
Controversial Campaigns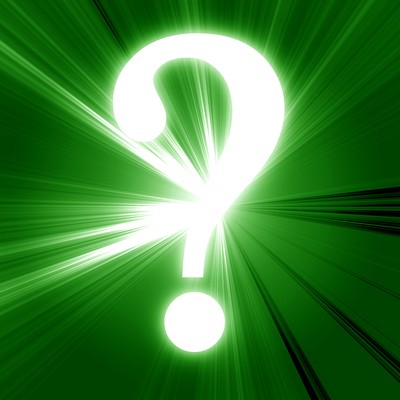 Part of Paddy Power's strategy to ensure brand recognition has long been to engage in eye-catching decision making. Sometimes the company has actively courted controversy in order to achieve its aims, such as when it accepted odds on President Barack Obama not finishing his first term in office, which was widely considered to be an allusion to the first black President being assassinated.
There were also much lighter moments, like the company's decision to payout on bets on Stoke City to be relegated during the 2008-2009 season. That wouldn't be all that eye-catching in and of itself, but the decision came after the club had lost its first game to Bolton Wanderers. When Stoke finished mid-table, the company took out a full page advert in the local paper, the Stoke Sentinel apologising for its decision.
In 2010, the company paid out on bets placed on Felipe Massa to win the Germany Grand Prix, in spite of the fact that Fernando Alonso actually won. It was because team orders had seen Massa give up his clear lead in favour of his teammate, which Paddy Power felt was unfair.
It was a strategy that worked well, with most people in the country knowing exactly what Paddy Power offered thanks to numerous such stunts across the years. The company hasn't really cared if it has caused controversy, very much buying into the notion that any publicity is good publicity. In 2014, for example, there were headlines condemning Paddy Power when photos of trees having been cut down to spell out 'C'MON ENGLAND PP' were seen in the Brazilian rainforest. That turned out to be a stunt, with Paddy Power actually having set up an anti-deforestation charity.
More Bookmaker Reviews