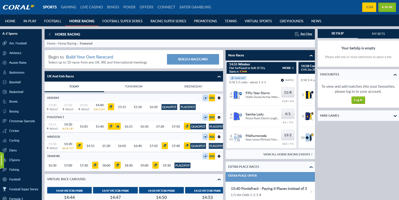 Coral are one of the oldest bookmakers in the world dating back to trades made in 1926. Since then the company were – as of 2005 – the third largest bookmaker in the world, mainly down to the acquisition of the then Coral Eurobet for £2.18 billion.
Whilst Coral invest a lot of resources in their sports betting, it's the casino and bingo aspects of the company that make it into the gambling portal that it is. Unlike most modern day betting companies it still relies heavily on its brick and mortar business with over 1700 licensed betting offices around the world. On top of that over 30 state of the art casinos are found in the UK alone making it very much a gambling portal, rather than simply a bookmaker.
Sign Up Offers
Bet £5, Get £20 in Free Bets
The Coral welcome bonus can be claimed by registering and betting £5 at odds of 1/2 (1.5) or more on any sport. You have 14 days to place the qualifying bet and the free bet will be credited to your account once your qualifying bet has been placed, after which you'll have 7 days to use it - so don't dilly dally. The full free bet must be used in one go and can be bet on any sport.
T&C's: 18+ New UK+IRE Customers only. Paypal & certain deposit methods & bet types excl. Min first 5 bet within 14 days of account reg at min odds 1/2 = 4x 5 free bets. Free bets valid for 7 days, stake not returned. No cashout, restrictions + T&Cs apply. #ad
Other Offers
If your horse wins with an SP higher than the price you took on UK and Irish races, you can get paid out at the bigger odds. So, always take a price.
18+ UK & ROI customers only. UK and Irish races only. Ante post bets, cashed out bets, tote bets, enhanced bets are certain markets are excluded. If there is a Rule 4, BOG will be applied after the deduction. T&Cs apply.
#ad
Coral Connect

Earlier in the review we touched on Coral Connect, but what exactly is it? You're probably aware that Coral operate a large number of high street betting shops – roughly 2,000 to be precise – and their Connect card has been created to help link your online and in-person betting. By signing up for a card you can deposit and withdraw in cash through any of their shops, as well as use your online funds to bet in person. It also gives you access to a number of in store offers and promotions which you wouldn't receive if you were betting without the card – including the Bet & Get Club we mentioned earlier in the page.
To get started simply follow these steps:
Register for an online Coral account
Visit any Coral high street shop
Give them your Coral username and request a card
That's it – you'll be given a Connect Card and PIN
Features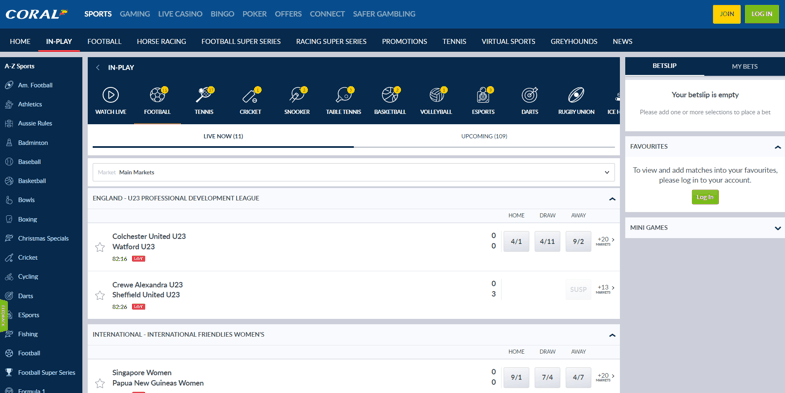 The design of the Coral betting site is simply stunning – something that we would have never written just a few years ago. They have managed to replace their dated sports betting site with a modern, slick and easy to navigate betting site.
We touched upon earlier in the article about how Coral was more than just a bookmaker, and it's very apparent on their site that this is the case. They have a massive bingo, casino and poker area for its users to use, all under one account.
Coupons such as Goals Galore, Both Teams To Score and other betting coupons are the 'in thing' when it comes to betting at the minute and Coral have managed to produce a range of these feature markets for its punters. Their odds are up there with some of the most competitive in the industry, coupled with the range of sports and markets in which you can bet on make it an easy pick.
One thing we really liked at the bookmaker is the integration of Coral Radio. The station provides news, information, results and betting tips from a variety of sports including football, cricket, horse racing, greyhound racing and a generic sports station. Each includes professionals from each discipline giving you free information for each sport.

Banking
Payment Methods
Coral offer a wide range of banking options including all major debit cards, popular ewallets such as PayPal, Skrill and Neteller, and cash based systems such as PaySafeCard (which has now merged with UKash).
Coral Connect
You can also deposit and withdraw through any of the 1700+ high street bookmakers that are operated by Coral. First you need to register for a Coral Connect card, and link it to your online Coral account (if you don't already have one, sign up for one here). You will receive a physical card and PIN which can be used to load your account or instantly withdraw your winnings in cash.
Fast Facts
Minimum Deposit – The minimum deposit for all payment methods with the exception of PayPal is £5. For PayPal the minimum is £10.
Minimum Withdrawal – The minimum withdrawal for all withdrawal methods is £5.
Withdrawal Time – eWallets are usually processed within 24 hours, and debit cards normally hit your account within 2 to 5 working days, depending on your bank. Coral Connect allows instant withdrawals.
Fees – Coral do not charge any fees for deposits or withdrawals.
Bonus Exclusions – At time of writing there are no bonus exclusions based on payment method. But double check the terms of the sign up offer before you deposit just to be on the safe side.
Transaction Name – Deposits and withdrawals through debit cards will usually show up on your statement as CI Ltd, which stands for Coral Interactive Ltd. Other CI Ltd.
Licence & Contact
Customer Support
Company Information
Licence Details – UK Gambling Commission 39071 & Gibraltar Gambling Commissioner RGL 059 & 060
Company Name – Coral Interactive (Gibraltar) Limited
Company Number – 106323 (Gibraltar)
Company Address – Suite 711, 1st Floor, Europort, Europort Road, Gibraltar GX11 1AA
About Coral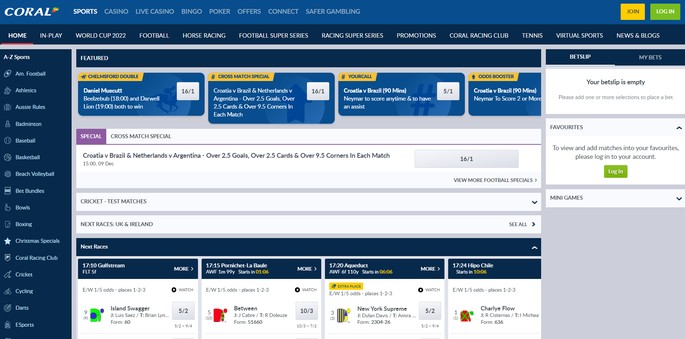 Joseph Kagarlitski was born on the 11th of December in 1904. He began a bookmaking business 22 years later, making the most of the opportunities that England presented to a family that had emigrated from Poland. Having left school at an early age as a strong mathematician, he worked as a pay clerk. It was whilst working there that he came across a number of bookmakers who saw great potential in the youngster, soon landing a side-job as a runner for one of the bookies, collecting bets for them.
The business that he started, using the name Joe Coral, grew to become one of the most impressive independent bookmakers in the United Kingdom. Indeed, such was the success of the company, it went on to be involved with all sorts of different areas, such as bingo clubs, real estate and even holiday camps. The biggest change came about in 1981 when Coral was bought by Bass, with other changes of ownership taking place in the years that followed before a 2005 takeover by Gala. Gala Coral was acquired by Ladbrokes in 2016, then it was bought by GVC Holdings two years later.
Joe Coral
It is impossible to talk about the company that is Coral without writing about the man who started it all. The Kagarlitskys chose to flee Poland in 1912 on the brink of the outbreak of the First World War. They wanted a new life elsewhere, arriving in the United Kingdom and setting up a new life for themselves. Though he had been born in Poland, his father was from Kiev, which was an important part of the Tsardom of Russia. For this reason, Joe always saw himself as Russian more than Polish, with the family also having German links.
Concerned that Kagarlitsky was too foreign a name to allow the family to settle in the UK, one of Joe's cousin's decided that they should take on the surname 'Coral', on account of the fact that she was reading a book entitled Coral Island at the time. So it was that Joe Coral attended Sigdon Road School in the Hackney area of London, displaying a skill in mathematics. This lead to him getting a job as a clerk at a lamp-makers on the Grays Inn Road, leaving school when he was 14 in order to take up the role.
At the time, betting anywhere but at a racecourse was illegal. Even so, it was a regular occurrence on the streets of London and Joe soon came into contact with bookmakers who were taking bets form his lamp-making colleagues. He became involved with a number of the bookies, leading to him getting sacked from the lamp-making business. He later explained that this was due to the fact that he has spend too much time 'concentrating on the wrong ledger'. The good news was, other gainful employment wasn't far away.
Founding His Own Company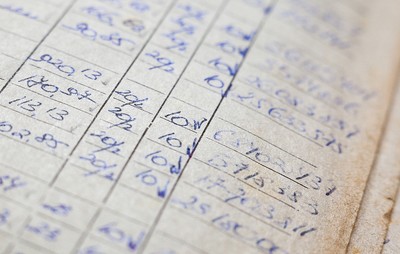 As mentioned above, Joe Coral was an adept mathematician, which meant that he enjoyed the process of trying to beat the bookie. He had fun placing bets of his own as well as placing some for his colleagues, using the illegal street bookmakers to do so. Soon, Coral realised that he was on the wrong end of the transactions. Having been given £5 for his bar mitzvah when he was 13, he decided to use the capital to be the person taking the bets rather than placing them. He had spend 'weeks on end' giving a bookie 'an average of £4 to £5 a week', but the tables were about to turn.
Coral earned a good amount of money taking money from 'floor to floor' at the lamp-makers, which he continued to do on a smaller scale when he began working for an advertising firm. The General Strike of 1926 was seen as a bad thing to most, but for Joe it presented him with an opportunity to play billiards and up the stakes in his bookmaking. The arrival of greyhound racing in the United Kingdom proved to be a crucial turning point in Joe Coral's history, giving him the chance to work legally as an on-course bookie at White City, Harringay and Clapton.
When racing resumed at Walthamstow in 1942, Joe Coral made the venue his home. The Waterloo Cup that year saw him take £5,000, which made him a 'big chap' in racing terms. Having staved off the attentions of Charles Sabini on the streets, the 'king of racecourse gangs' could have caused Coral trouble had he not decided to move to Brighton instead. It was his success at the bookmakers that allowed Coral to keep on building up plenty of capital, not least thanks to the fact that he continued to take illegal bets off-track.
The Legalisation Of Betting Shops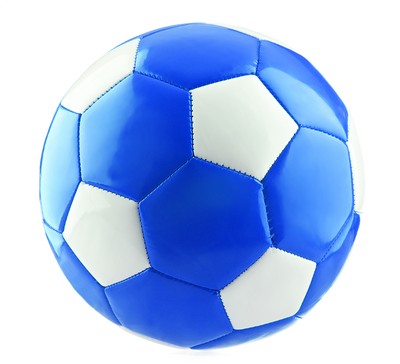 Coral continued to have trouble with the authorities. In fact, it was such an issue for him that it nearly stopped him from gaining his citizenship in the 1950s. When the Gambling Act confirmed that betting shops would be allowed to operate legally on the streets of the UK, Joe Coral saw it as a chance to finally completely legitimise his operation. He opened his first shop on the streets of the United Kingdom in 1962, meaning he wasn't quite as quick of the mark as some but was faster than plenty of others.
He made football betting a central pillar to his plan for betting shops, with Lew Cohen pushing fixed-odds betting coupons. A setback struck when a 25% levy was introduced two years later, but Coral overcame it and constantly had his eye on the bigger prize. In 1971, a decision was made to merge with Mark Lane, who had become the first bookmaker to go onto the stock exchange nine years before. This meant that Coral was suddenly the third-biggest bookmaker in the UK, with only Ladbrokes and William Hill ahead.
Never A Quarrel With Joe Coral
At the time, bets weren't enforceable by law. Punters weren't under an obligation to pay up for their wagers and bookmakers didn't have to pay out. So it was that there was a constant chance that people would end up either not paying up or struggling to get money owed out of a bookie that they'd placed a wager with. Coral, perhaps remembering his days working at an advertising company, he came up with the slogan 'Never a quarrel, bet with Coral'. This meant something to punters, who turned to the company to place their bets in droves.
Having been advertising in the likes of the Sporting Post and the Sporting Chronicle in order to get brand recognition, Coral had grown the company to such an extent that it was involved in any number of other areas outside of the betting arena. From bingo halls to squash clubs, if it was something that people might do in their spare time then Joe Coral had a finger in that particular pie. The company was re-named as Coral Leisure Group, even owning some Pontins holiday camps and gaining casino licences.
The First Takeovers
By the time the 1970s were all but done, Coral wasn't quite the burgeoning business that it had been before. Most of the casino licences had run out, which took a hit on the group's profitability. It was in this state that Bass Leisure decided to move in to takeover the company, buying the 650 betting shops that bore the Coral name. A decision was taken to maintain the name, whilst Joe Coral himself remained the President of the company until he died. That death came on the 16th of December in 1996, with Coral having not long turned 92.
Bass maintained the Coral name over the decades that followed, but in September of 1998 a deal was struck for a sale to Ladbrokes. It would have seen Bass make £363 million, but the Monopolies and Mergers Committee felt that the deal would fall foul of its rules, so it never happened. Instead, a management buyout, funded by Morgan Grenfell Private Equity, took place on all but the 59 shops that were located in Jersey and Ireland. This was worth £390 million, with the new-look Coral then buying Eurobet later in 1999.
In May of 2000, the company was re-named to become Coral Eurobet, but the new title didn't last long. In September 2002, another management buy-out, this time backed by Charterhouse Development Capital, took place. There was one more major takeover in the pipeline, which took place in October of 2005 and saw the casino and bingo firm Gala pay £2.18 billion to purchase Coral. The new company was called Gala Coral Group and it was the third-largest bingo and betting operation in the United Kingdom, with Coral remaining its own brand.
Modern Day Coral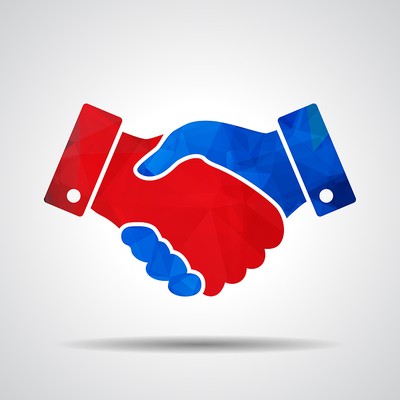 In 2016, around 18 years after a deal between Coral and Ladbrokes was stopped by the Monopolies and Mergers Committee, a merger was finally able to take place. Ladbrokes Coral Group Plc saw two of the biggest names in British betting join forces in what was seen as a seismic move for the industry. The merger was worth £2.3 billion, seeing in excess of 3,500 shops belonging to the parent company. The two businesses kept operating as separate entities in practice, though in reality they were under the same umbrella.
Things didn't remain the same for long. Within two years, another takeover had taken place. This one saw Ladbrokes Coral Group taken over by GVC Holdings in a deal that had the potential to be worth as much as £4 billion. The hope was that the deal would create 'a fast-growing, diversified, international online and retail sports betting-led gaming group.' Nowadays, that parent company is known as Entain and the brands that come under its umbrella alongside Coral and Ladbrokes include BetMGM, bwin and PartyPoker.