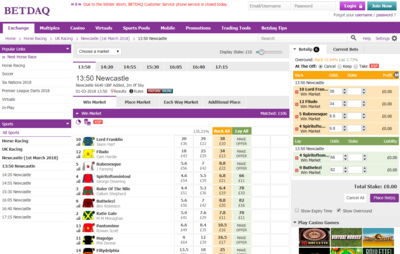 Betdaq is one of the largest European based betting exchanges in the world – second to only Betfair. The company has been in operation since 2001 and over that period have managed to successfully establish themselves as one of the best betting exchanges in the industry. Betdaq claim to turnover £50 million a week through their exchange and fixed betting sections.
Whilst the number of betting exchanges compared to traditional bookmakers is much lower, it's often been hard for many companies to even get a foot in the market, such is the dominance of Betfair. But Betdaq have worked hard in establishing themselves with their Irish roots first, before looking to integrate other parts of the UK and ultimately Europe.
Sign Up Offers
0% Commission For 100 Days
T&C's: New 18+ Customers only. 0% commission on all exchange sports for 100 days. Promo code 0COMM100 must be entered during registration. Offer only available to users who deposit via debit card. Standard 2% commission rate applies on 101st day. Not available to API, RDT or trading software customers. T&Cs Apply. #ad
Sports Pools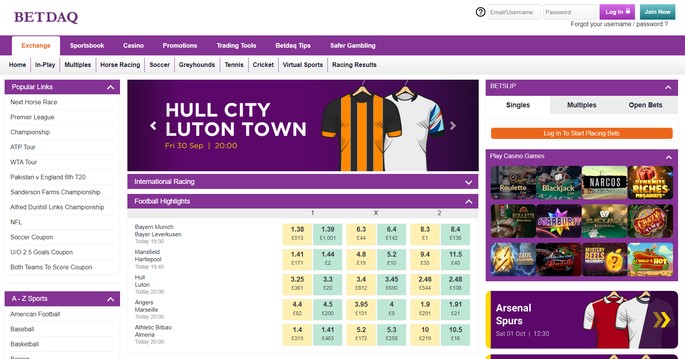 Betdaq offer numerous football pool betting opportunities with jackpots ranging from £5,000 all the way up to £10,000,000. They are largely football pools but there can be tennis and American football amongst others. They involve predicting the match outcomes of between four and twenty matches and this can be the match outcome (home-draw-away), the correct score, the total goal scored and even Asian handicaps.
If you are unfamiliar with how they work, you predict the outcome of a set of matches with the hope of getting all of them correct and winning a jackpot. You pay to enter your selections and the winning amount is a share of the total paid in, divided by how many people have winning tickets. Generally, these are done on football matches due to the huge popularity of the sport.
With so many betting products available, pools are often overlooked but Betdaq give a great opportunity for you to combine small stakes and potentially big wins with your sporting knowledge.
How to Play
Betdaq have a designated pools section of their site where you can find all the current live pools to bet on. The minimum bet for each line that you place is £2. Pools are clearly displayed with the number of games to predict, the type of prediction that you need to make, the time left until the pool closes and most importantly, the jackpot size.
Once you selected a pool to bet on, you can make your own selections or go for a 'smart' pick which is a kind of lucky dip. By picking once outcome for each match this will be one line costing £2. You can make permutations, increasing your chances of winning by picking more than one outcome per game but be wary the cost of doing so can increase rapidly.
Some pools will have consolation funds which you will win a share of if you miss getting all correct by up to four matches, depending on the pool. Some will be jackpot only but this is displayed for each.
Syndicates
You can also make or join syndicates much like you would with friends or colleagues to group together and increase your chances of winning the jackpots. Here you will all contribute your selections, gaining a share if one of the members predicts correctly.
Cash Out
Cash out, both full and partial is available and will become an option during natural breaks between one game finishing and another starting.
Features

Whilst Betdaq will generally be seen as an alternative/back up to Betfair's larger exchange site, it still has some great features of its own. Their minimum stake for the exchange is £0.50 which might appeal to those new to this form of betting and laying.
The UK and Irish racing stats area of the site is now powered by ProForm. For those of you that like statistical analysis to find racing pointers, this will be right up your street. Racecards have all the usual features such as weight, silks, form etc but there are some other factors displayed. These include a power rating, speed ratings versus what is par for the course and trainer trends showing who is in the ascendancy (or otherwise). This ties in with the tipping area of the site which will give you pointers on a range of races and meetings every day.
The multiples area of the site, while not a fully-fledged sportsbook, it does give you the option to bet accumulators in a more traditional manner. The range of markets available is slightly limited but does include the major football fixtures, horse races and tennis matches amongst others.
The pools section offers a great range of opportunities with a whole range of jackpots available. These vary from predicting the win-draw-win, the correct scores and even over and under total goals.
Betdaq still have a relatively narrow range of sports available to bet on and you generally won't find quite the same volume of money matched, especially on quieter markets, than on Betfair. That said, the very nature of betting exchanges means you may well find favourable margins versus their major competitors, so it's well worth checking out.

Banking
Payment Methods
All major UK and Irish debit cards are accepted methods of payment here. You can also use PayPal, Neteller, Skrill and bank transfers to deposit and withdraw. Deposits can be made via cheque though funds will need to be withdrawn by bank transfer.
Fast Facts
Minimum Deposit – For all methods available, the minimum that you will be able to deposit is £10.
Minimum Withdrawal – Again for all debit cards, eWallets and bank transfers the minimum withdrawal amount is £10.
Withdrawal Time – Debit cards will take the standard 2-5 days, Skrill, Neteller and PayPal will take up to 24 hours and bank transfers between 1 and 5 days.
Fees – Debit card, Neteller and Skrill payments are not subject to any fees. PayPal deposits incur a 2% charge.
Bonus Exclusions – None are stated.
Transaction Name – BDQ Member Funds
Licence & Contact
Customer Support
Company Information
Licence Details – UK Gambling Commission 1611
Company Name – Ladbrokes Betting & Gaming Limited
Registered Company Address – Ladbrokes Betting & Gaming Limited, One Stratford Place, Montfichet Road, London, E20 1EJ
About Betdaq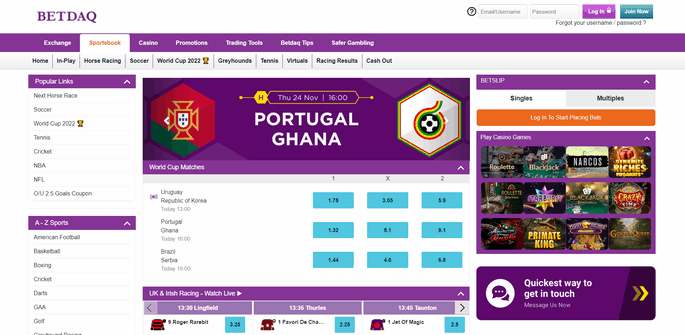 When it comes to betting exchanges, most people will tell you that Betfair is the market leader. Whilst that is true, it isn't the only notable company that operates an exchange. That fact is proven by the existence of Betdaq, which was founded at about the same sort of time as Betfair but wasn't able to gain the same sort of market control as its rival. Launched by Irish businessman Dermot Desmond, it started trading in 2001 and 12 years later was sold to Ladbrokes for €30 million, with the bookmaker selling it back to Desmond in 2021.
Betdaq has Irish headquarters in Dublin, as well as UK-facing operations that come out of a hub in Gibraltar. Boasting a share of the betting exchange market of about 7%, Betdaq works in the same way as other exchange betting platforms, which is to say that it allows punters to bet against one another without the need to turn to a traditional bookmaker. The company is believed to handle more than £75 million worth of bets on a weekly basis, charging a commission on winning bets that is set at about 2% for the majority of punters.
Dermot Desmond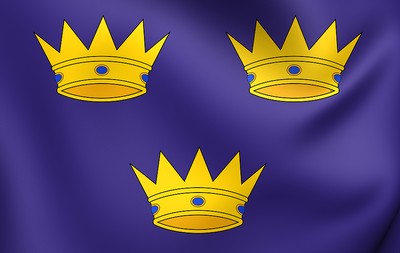 There is only one place to start when it comes to Betdaq, which is by looking at the company's founder. Dermot Desmond was born in Macroom, County Cork in Ireland in August of 1950. He grew up in the district of Marino in Dublin, gaining an education at Scoil Mhuire and then Good Counsel College in New Ross. When he left school in 1968, he headed to work at Citibank in Dublin before moving to the Afghan city of Kabul for Price Waterhouse Cooper. In 1981, he founded a firm called National City Brokers, based in Dublin.
Despite competing against already established stockbroking companies in Dublin such as Goodbodys and Davy's, the company was successful enough to catch the attention of Ulster Bank. In 1994, they paid around £39 million to buy the stockbroking firm, so as to bring it into the umbrella of the National Westminster Group, which Ulster Bank was a part of at the time. The future of NCB saw it become part of RBS before being bought out by a management team, helped by the former billionaire businessman Sean Quinn, who controlled around 23% of the company at the time.
In the years that followed, Desmond worked with different business and in 1995 he founded International Investment & Underwriting, which was a private equity firm that operated as his primary vehicle for investment. Through IIU, Desmond controlled several companies, such as a biometric enabling company called DAON. In 1997, he worked with his business partners, John Magnier and J. P. MacManus to buy a five-star hotel in Barbados. He bought London City Airport for £23.5 million, leading it to become one of the busiest airports in London, selling it for £750 million in 2006.
The Creation Of Betdaq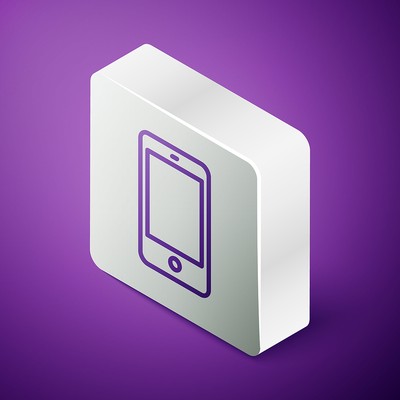 It is fair to say that Desmond had established himself as a successful businessman by the time that the chance to launch a betting exchange platform came about. Global Betting Exchange, which uses the trading name of Betdaq, was launched in Ireland in 2000. It began trading in September of the following year, learning from IIU insomuch as it was also based in the International Financial Services Centre in Dublin. In the years that followed, Desmond steered Betdaq to become the second biggest exchange betting platform in the world.
Only Betfair has been more successful than Betdaq over the years. One of the biggest gambles, no pun intended, that Desmond took came in 2010. That was when he decided to use Google's Android platform in order to boost the company's fortunes, not least because it was all but impossible to get a betting application onto Apple's App Store at the time. The belief was that mobile betting was likely to act as a catalyst for the company's expansion, with Android seen as the better bet (still no pun intended), despite Apple's success in popularising the smartphone market.
Betfair managed to get an app onto the App Store by only launching it in the United Kingdom and using GPS to ensure that customers were actually in the UK at the time of using it. It was part of the reason why Betfair were able to maintain their position as market leaders, taking £10.5 million in bets ahead of the Germany v Ghana World Cup match in 2010 compared to the £1.6 million that was wagered on Betdaq. Having always invested in technology, it was Desmond's belief that he would be able to create a global network of betting exchanges, driven by mobile phone usage.
Ladbrokes Ownership (2013 to 2021)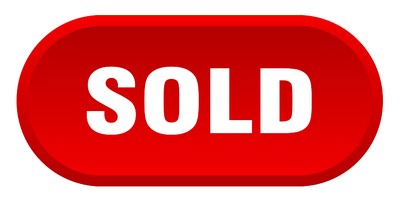 Having established Betdaq as one of the biggest betting exchange platforms in the world, Betdaq began to gain the attention of the more established bookmakers. It was under these circumstances that Ladbrokes made an approach to buy Betdaq in 2013. As part of the deal, Ladbrokes also purchased a 10% stake in TBH Guernsey Limited, which was the technology provided that was behind Betdaq's successful operation. That cost €4 million, with the purchase of Betdaq itself setting the company back in the region of €30 million.
The move was Ladbrokes' first foray into the world of the betting exchange. The hope was that they would be able to gain the custom of two different types of bettors: the ones happy to work with traditional bookmakers and those that wanted to operate with exchanges in order to bet on a peer-to-peer basis. There had been rumours that Ladbrokes either wanted to buy Betdaq or at least the company's exchange technology, with the eventual move ending speculation that had been going on for a year or more.
Having lost ground to rivals like William Hill and Paddy Power, it was felt by some that Ladbrokes was buying the exchange in order to halt the slide in its share of a crowded market. Though it was Britain's second-largest bookmaker at the time, many of the other companies were catching up. Indeed, just two years later, Paddy Power and Betfair agreed a merger, creating one of the biggest online gambling businesses in the world. It was part of a number of such mergers that took place across the industry, with companies looking to consolidate their positions.
Betdaq's Sale Back To Desmond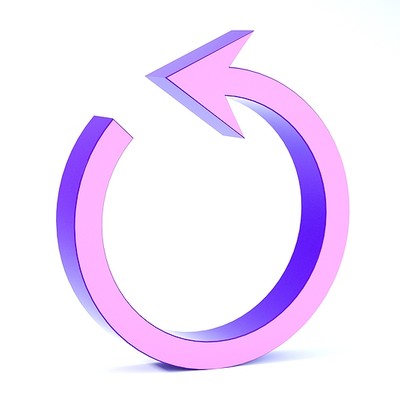 Eight years after its purchase, Ladbrokes sold Betdaq back to its founder, Dermot Desmond. In 2016, Ladbrokes had merged with Gala Coral Group to form Ladbrokes Coral, but only after around 400 shops had been sold in order to satisfy the requirements of the Competition and Markets Authority. Two years later and it was Ladbrokes Coral itself that was the subject of a merger, this time being bought by GVC Holdings in a deal worth around £4 billion. It saw the brands join the likes of Bwin and Foxy Bingo under GVC's gaming arm.
GVC Holdings underwent a re-brand in 2020, becoming Entain. That was two years after the company had agreed a $200 million deal with MGM Resorts in order to try to capitalise on the newly liberated US betting market. A year later, MGM Resorts made an $11 billion offer to buy its joint-venture partner, but the offer was rejected on account of it 'significantly undervaluing' the company. Later in the year, Entain bought a US-based eSports company called Unikrn for £50 million, then sold Betdaq back to Desmond.
There is obviously some debate over whether it was Ladbrokes or the parent company that made the decision to sell Betdaq, but what is not debatable is that it was no longer part of the Entain family. Instead, it returned to Desmond who was believed to pay around £25 million for it; certainly less than Ladbrokes had bought it for nearly a decade earlier. As part of his work, Desmond continued pushing Betdaq to maintain its position as the second-best exchange betting platform behind Betfair.
Sponsorship Through The Years
As is often the case with betting companies, Betdaq worked to put itself in the public consciousness by sponsoring numerous sporting events over the years. In 2011, for example, the company signed a six-figure deal with Kempton Park Racecourse in order to allow people with a Betdaq account complimentary access to see the Wednesday night fixtures. It also ensured that more than 170 races through the year were sponsored by the company. Later in the year, Betdaq became the official online betting partner of Celtic Football Club.
A big year for sponsorship was 2011, with Betdaq also taking on the role of sponsors for London Irish Rugby Club. The logo was displayed on the back of the club's shirts for its Aviva Premiership games, as well as for its Heineken Cup matches. Betdaq also sponsored Sunderland, but in 2019 they ended that relationship as part of Entain's overall commitment to the 'Changing For The Bettor' social responsibility program. It followed a call from GVC's Chief Executive, Kenneth Alexander, calling for a blanket ban on sports betting advertising.