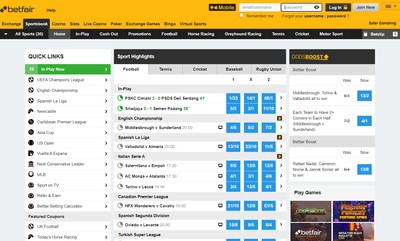 Betfair is the biggest betting exchange in the world. Since it came into fruition in 2000 the company has gone on to become a multi million pound betting company and has dominated not only the UK betting market, but betting markets around the world.
Whilst Betfair were certainly an industry leader at the time, many companies have tried to mirror what the company have achieved; with none really making an effect in the market. This just underlines how comprehensive a site such as Betfair is. Their claim of offering up to 20% better odds than most traditional bookmakers has meant that these bookmakers have had to adjust their lines just to compete. Some bookmakers even use the services of Betfair to cover bets they have laid themselves.
Betting Exchange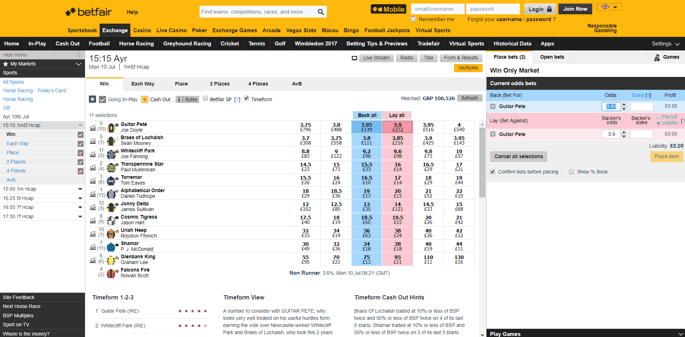 Betfair were one of the pioneers of the betting exchange, online market places that match those wanting to bet on an event with those who wish to lay that same event. As we mention in the introduction, Betfair run the biggest betting exchange in the world.
There's a huge number of sports and markets to bet and/or lay. Much like the sportsbook there's live streaming on all UK & Irish horse races as well a range of football and tennis matches amongst others. In-play betting and cash out are widely available.
How Does it Work?
If you're not sure how a betting exchange works, it operates on the basis that for every sporting outcome that someone wants to bet on happening, there's someone else who would bet on it not happening known as 'laying' the bet. The betting exchange simply marries these two together and you can back or lay or do both. In practise, you don't bet with an individual, you either back or lay from the available pools waiting to be matched.
You can set what odds that you would like to bet or lay at but you may not have all your stake matched. You will be able to see how much money is waiting to be matched shown under the odds for each market, you can also see how much has been matched at what odds for the entire market by clicking the market activity button.
You'll generally find preferable odds (displayed in decimal format) compared to other online bookmakers but you must be aware that you will pay commission on your winnings.
Commission
You only pay commission on your net winnings on a particular market. To start with, this is a flat 5%. You can earn discounts on the commission up to 60% for UK customers. This discount is generated by assigning you a point for every 10 pence of commission paid, or if you lose, what commission would have been paid. The discounts are incremental so the more you bet, the more points you will accrue and the higher the discount you will earn.
Features
Betfair was one of the first sites to really grasp and offer the concept of live betting. To accompany these live markets they have taken it to the next level by showing a wide variety of sports, matches and races on their free to view live streaming channel. Their channel really is like having an addition satellite television channel and the array of sports is simply massive. Even more appealing is that whilst each event is streamed, the live betting market is linked to that stream making it easy to bet and watch at the same time.
The Betfair news and tips – or betting blog – is one of the best on the market. They have a plethora of the biggest names within the sports betting industry writing daily columns to keep you informed on markets and prices of certain events. It's one of the many features that have really added to the Betfair brand and has helped make them so much more than just a bookmaker (or betting exchange). The coverage is superb, but more importantly the content is invaluable for any serious sports bettor.

Banking
Payment Methods
Other than being able to use your debit card for payments you can also use PayPal, Skrill, Neteller, WebMoney and by using a PaySafeCard. You can also now make a deposit to your account using cash at any Paddy Power shop in the UK or Ireland.
Fast Facts
Minimum Deposit – Most methods have a minimum deposit of £10.
Minimum Withdrawal – Generally you can withdraw any amount but you can check within your account menu for specific methods of payment.
Withdrawal Time – Debit cards will take between 2 – 3 working days with eWallets taking 12-24 hours. Bank transfer will take between 1 – 3 working days.
Fees – Betfair do not apply charges to withdrawals from their sportsbook.
Bonus Exclusions – You will need to make your initial deposit using a debit card or by using PayPal in order to receive the welcome bonus.
Licence & Contact
Customer Support
Live Chat – Via website
Email – Via website
Telephone – UK: 0344 871 0000 (7:30am to 12:30 am)
Post – Betfair Helpdesk , Icon One, Lytton Way, Stevenage, Hertfordshire, SG1 1AG , United Kingdom
Company Information
Licence Details – UK Gambling Commission 39439
Company Name – PPB Counterparty Services Limited trading as Betfair
Registered Company Address – Betfair, Triq ll Kappillan, Santa Venera, SVR 1851
About Betfair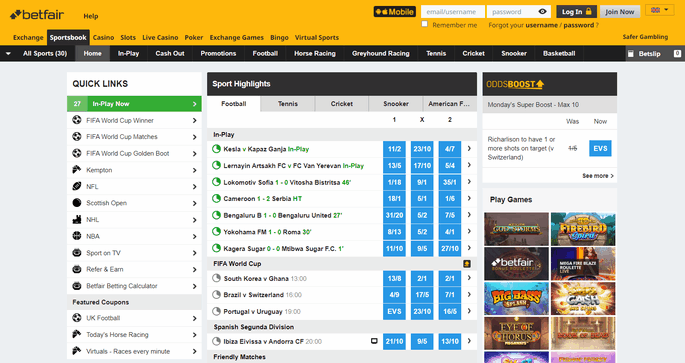 In June of 2000, Andrew Black and Edward Wray started a company that they called Betfair. It was launched at roughly the same time as Betdaq, which you can read about elsewhere on this site, with both companies promising punters a chance to bet against one another on an exchange. Black and Wray had both been bettors themselves, learning what it was like to go up against the bookmakers on a regular basis. For Black in particular, his involvement with the world of betting meant that he did quite poorly in his studies and was actually asked to leave the University of Exeter as a result.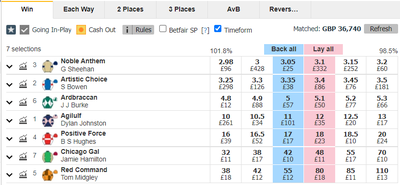 Over the years that followed, Betfair became the biggest exchange site in the world, causing such ripples in the gambling industry that some believed that it would be the death of the traditional bookmaker. Of course, nothing quite so dramatic happened and instead Betfair began to shift the conversation. Indeed, nowadays the Betfair Starting Price is considered by many to be a fairer reflection of the betting odds than the old fashioned Starting Price that would be gained from looking at what was being offered be a selection of on-course bookmakers. It didn't kill bookies, but Betfair did change the game.
The Founders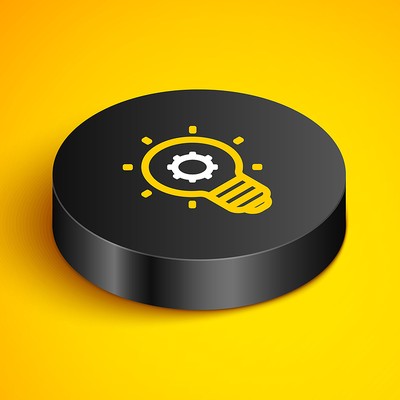 Andrew Black was born in 1963. His father was a property developer, whilst his grandfather had been the Conservative Member of Parliament for Wimbledon. Sir Cyril Black was known for many things, with one of his chief campaign strategies being to rail against gambling. His grandson didn't have such an issue with the pastime and after excelling in mathematics at King's College School in Wimbledon, he attended the University of Exeter. Unfortunately, he spent too long in betting shops, figuring out how to be a professional gambler, and was kicked off his course.
Having dropped out of university, Black struggled to get anything but unskilled positions. When his brother Kevin developed a brain infection, Black looked after him until he passed away a couple of years later. At this point, he gained a job working for a derivatives business, yet still enjoyed gambling and had become rather prolific at it. He was eventually able to give up work and be a professional gambler full-time, setting up a software company when he realised that gambling wasn't reliable enough for a newly married man to rely upon.
One of the contracts that Black won was at Government Communications Headquarters in Cheltenham, where he would be locked out of the office every day at 5pm precisely. This gave him time to look into other things, with Black using the time that he had been given to develop a betting exchange. Though he was good at what he did, he wasn't an expert in numerous areas and needed financial support. He had befriended Jeremy Wray whilst playing bridge, the pair becoming best friends. Having decided to use his £50,000 savings to launch his Sporting Exchange idea, he needed support.
Jeremy's brother, Edward Wray, was an investment banker and decided to come in with Black on his idea. Even though it was the peak of the dot-com boom, the pair couldn't get any investment from venture capitalists. As a result, they raised £1 million from friends and family and launched on Oaks Day in 2000, using an advertising campaign that had been suggested to them that it would be the 'death of bookmakers'. It 'matched' £35,000 in bets during its first week, proving to Black that his idea was a solid one that would work.
The Early Years Of Betfair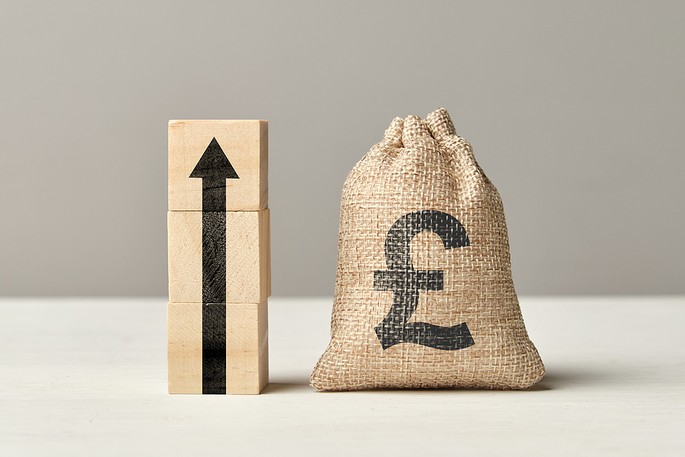 When Betfair first launched onto the market in 2000, online betting was still in its early years. The launch, with Black and Wray dressed as gangsters and a coffin representing bookmakers paraded through London, was a huge success. Now the company needed to live up to the hype. Bookmakers, understandably, rebelled against this new kid on the block, but the more they tried to discredit Betfair, the more they helped to spread the word about its existence and its share of the market continued to grow.
Whilst Black and Wray were trying to find investment, news of the new idea spread. Others set up their own exchange platforms, including one that went by the name of Flutter. As Betfair began to gain customers, so did their competitors. It was for this reason that the company decided to use some of its capital to purchase Flutter in 2002. This was in spite of the fact that Flutter had spent around 20 times what Betfair had done in advertising and marketing. It handed Betfair the lion's share of the company, including Flutter's client list.
The increased liquidity was just what the gamblers who had signed up to Flutter needed, becoming the 'major catalyst' that saw the company develop to become the number one exchange betting site in the world. It became the first betting company to sponsor a football team in England, being on the kit of Fulham for the 2002-2003 season, which was before the Gambling Act of 2005 came into being and allowed the betting industry to advertise on media such as television and radio. In March of 2007, Betfair radio was launched.
Expansion
In 2007, Betfair announced that it had purchased the TVG Network, paying Macrovision $50 million for it. Later in the year, a deal was made with the New York Racing Association, allowing Betfair customers to wager on Aqueduct's racing of thoroughbreds. Less than a year later, the company was floated on the London Stock Exchange, with shares at £13 seeing the business valued at £1.4 billion. Still it was felt by Betfair's executives that they paid too much tax, so a decision was taken to move the company to Gibraltar in March of 2011.
One of the biggest shifts in approach came about in May 2012. Having made waves in the betting world by offering something different than traditional bookmakers, Betfair decided to have its cake and eat it by launched a fixed-odds betting service. This allowed the company to compete with those traditional bookies at their own game. Two years later and a deal with Net Entertainment allowed the company to expand its reach it clients in the United Kingdom courtesy of Betfair's client list. Even so, many felt there was a need to push things further to consolidate the company's position in the market.
The Merger With Paddy Power
Betfair had always seen itself as something of an outsider in the world of betting. For that reason, a merger with another outsider in the form of Paddy Power made sense for all parties. The £5 billion merger helped to create one of the largest gambling businesses in the world, seeing more than 7,000 staff come under the umbrella of the newly, and imaginatively, named Paddy Power Betfair. The merger was agreed in September of 2015, being completed a year later. The headquarters were in Dublin, though a 'significant presence' was maintained in the UK.
Despite the merger, which saw Paddy Power shareholders owning 52% and 48% of the business going to Betfair's shareholders, the two companies remained as separate brands. The deal was given the nickname 'Betty Power' within the industry and saw Paddy Power's 336 UK shops and 252 Irish ones combine with Betfair's dominance of the online betting exchange. It wasn't the first such merger to take place in the gambling industry that year, thanks to Ladbrokes and Gala Coral agreeing a deal to combine forces in the July.
Betfair Overseas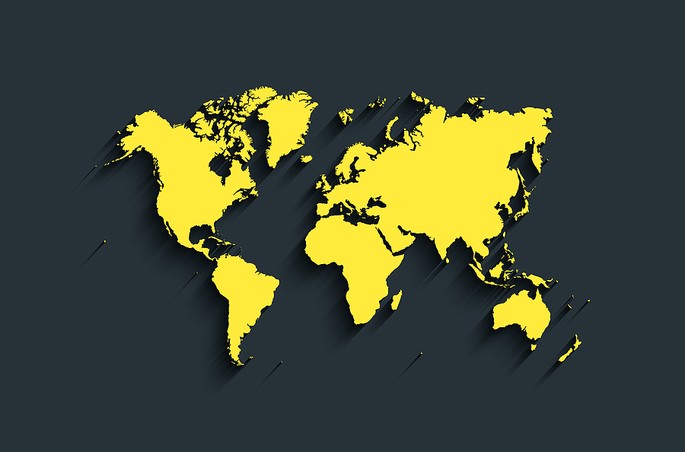 Though Betfair began life operating in the United Kingdom and eventually moved into Ireland thanks to the deal with Paddy Power, it has also operated overseas operations since relatively early on in its existence. In November of 2005, for example, a deal was announced by the Tasmanian government to issue the company a licence to operate in the Australian state. That followed the licence being issued to Betfair in Malta, but promised access to a much larger audience. The rest of Australia wasn't happy, however, and betting exchanges were banned in 2007.
Betfair appealed against this ban successfully, saying that it violated the constitution of Australia. Regardless, a decision was taken in 2014 to sell 50% of the stake in Betfair Australia to its venture partner Crown Resorts, which was one of the largest gaming and entertaining groups in the country. The company has long held subsidiaries in the United States of America, including the 2009 acquisition of BetfairCasino.com, which was bought for $50 million and licensed out of New Jersey to provide online gaming products.