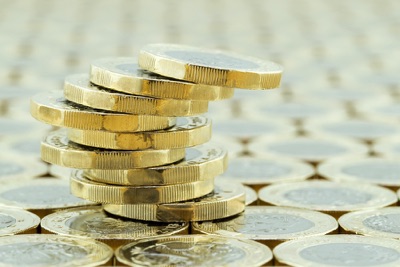 The world of gambling has long been portrayed as a glamorous one in films, books and in television shows. We have all seen glossy footage of gamblers whacking down mouth-wateringly big bets at a Las Vegas casino table or with a big time bookie, but how realistic is that representation?
British bookmakers regularly take many very big bets from deep pocketed punters. Indeed, many of those who make a good living out of betting will tell you that the only way to score a net win from the bookies in the long run is to place big bets on bets with relatively small odds.
Putting the strengths and weaknesses of that sort of strategy to one side, how possible is it to get a big bet accepted and what are the maximum stakes you can place, and crucially winnings you can make, from the bookies? That is what we have examined here in this deep dive into the world of high stakes betting.
Is There a Legal Maximum Deposit or Stake Limit?
The betting industry provides entertainment and opportunity to millions of people in Britain and many, many more around the world. It is an industry which demands fairly strict regulations though to ensure that the people taking the bets are reputable, transparent and have the money required to pay out on every bet they strike.
As we will see a little later, each bookmaker has their own rules for maximum bets and payouts. But, what do the rules and regulations have to say about how much an individual punter can wager on a specific betting market?
No Legal Maximum
Bookmakers who take bets in Britain must pass a large number of regulatory checks and hoops but nowhere in the official documentation does it say that there is a legal maximum bet size. The same is true of so-called non-commercial betting, which includes everything from a race night in a church hall to a high stakes poker game between friends.
If you can find somebody willing to lay a bet for £10 million and you have that much to spend, the rules in Britain say that bet is perfectly legal. It's not an issue that most people will ever worry themselves about but there is a real fascination about big stakes betting, for example, the regular stories of punters backing a horse for 10s or even 100s of thousands of pounds at the Cheltenham Festival or, further afield, the massive bets placed at Las Vegas sportsbooks on the night of a big fight.
Personal Limits Taken Increasingly Seriously
The Gambling Commission is the body tasked with regulating the betting industry in the United Kingdom. A significant part of their work involves ensuring that bookmakers do not allow their customers to bet beyond their means. The Gambling Commission rules specifically state that betting companies who operate online "must provide easily accessible facilities that make it possible for customers to impose their own financial limits".
Companies who do not adhere to these rules risk financial penalties if they do not comply quickly. The punishments are even more severe for those companies who push their products to customers who have not made use of the built-in limits but are spending beyond their means. Recent examples have really frightened people in the industry who are now treating these tools and limits with a real sense of priority.
Control is Key
There are many ways to play online with the best online bookies all offering a vast array of products way beyond sports betting. The growing list of products means the Gambling Commission must continually update their policies with the key aim of ensuring that customers remain in control.
That control can sometimes be lost on casino and gaming products that allow customers to bet automatically so the betting companies must ensure there are staking limits put in place to stop customers from inadvertently or otherwise draining their betting balance.
Multiple Factors Limit the Maximum Stake
It may sound like a great problem to have for those of us still searching for that big win from the bookies but some punters have a difficult time finding a bookmaker who can satisfy their desire for big stakes betting.
Whilst there are no legal limitations on how much an individual can bet or win, the bookmakers have well paid and officious teams carefully monitoring net win and loss. The bigger players in the bookmaking world, that is those with the highest levels of turnover, tend to allow bigger maximum stakes and payouts, but it is a complicated picture.
Maximums Vary Considerably By Sport
The maximum stake (and therefore payout) available does change considerably between different bookmakers. The general rule is that the bigger and more established that a bookmaker is, the bigger the maximum stake they generally allow. However, it is by no means straightforward as even individual bookmakers have different maximums for different sports.
Take the below for example. This is one of the world's biggest betting companies for many years now and, as such, they have some of the most generous maximum stake and payout limits. But, as the table below makes clear, the amounts vary from sport to sport and even from competition to competition.
For clarity, the table includes the maximum payouts that the bookmaker have on the sports listed but this has a direct correlation with the maximum stake as customers will have the stake in their betslip limited subject to the odds and payout limits. Note that the list is not comprehensive and a full list of maximum payouts can be found on each bookmakers' website.
bet365 Maximum Payout Limits
Information independently collated from bet365 website. Correct as of 21st July 2020.
Sport/Competition
Maximum Payout

Football

Premier League, The Championship, League One, League Two, La Liga, Serie A, Ligue 1, FA Cup, Champions League, Europa League, Men's Full Internationals

£2 million

Football

Other leagues & cups

£50,000 – £500,000

Horse Racing

UK and Ireland

£1 million

Horse Racing

International

£250,000

Greyhound Racing

BEGS, BAGS and TV Meetings

£1 million

Boxing

£250,000 per 24 hours

UFC

£25,000

Cricket

£250,000 per 24 hours

Rugby

£500,000

Australian Rules Football

£250,000

Motor Sports

Formula 1

£250,000

Motor Sports

All Except Formula 1

£100,000

NFL

£500,000

Baseball

£500,000

Ice Hockey

£500,000

Basketball

£500,000

Darts

£250,000

Snooker

£250,000
High Stakes Bookmakers
One of a number of ways that individual bookmakers try to stand out from one another is by laying bigger bets than the competition. There are a few bookies who make a big play of the size of the bets that they are willing to lay, whether that's smaller companies who operate at racecourses or international firms such as Pinnacle and SBOBET who take bets from high rollers daily.
Winners Not Always Welcome
A big problem with betting with very high stakes is that bookmakers don't like losing money very much. A gambling cliché is that the bookies are the only winners and whilst that is not necessarily the case, they are businesses with bottom lines to maintain. It is common for risk and liability teams within bookmakers to limit the accounts of punters who win too much or too often, which is a big problem for those who like to bet with high stakes and know what they are doing.
Log onto Twitter or read a gambling forum and you will quickly find examples of punters grumbling that they found a great bet but after adding it to their betslip, discovered that their bookmaker was only allowing them to get a couple of pounds on instead of the few hundred they had hoped to bet. This is one of the biggest issues associated with high stakes betting.
Will Increased Limits Become Commonplace?
The Gambling Commission and the UK Government are working increasingly closely to try to safeguard punters and rid the industry of problem gamblers. Clearly, the vast majority of punters bet responsibly and use betting as a form of entertainment but it is all too easy for some people to get into terrible difficulties.
Charities and organisations, such as GamCare, GambleAware and Gamblers Anonymous all do excellent work to help those who get into trouble and to stop more people from developing gambling problems through education campaigns. Some people, including some in government, believe that more still needs to be done in terms of legislation in order to limit the amount individuals are allowed to bet. So, will gambling limits become increasingly common in the years to come?
Following from FOBT
The most high profile example of the government stepping in to limit stakes came in April 2019 when legislation came into force to cut the maximum stake on fixed odds betting terminals (FOBTs) in betting shops from £100 to just £2. Although hugely lucrative for bookmakers, FOBTs had become associated with many negatives, including stoking the addictive nature of betting and even money laundering.
Despite the odd U-turn and delay, the UK government finally pushed ahead with introducing the law and the effect has been considerable with many big name high street bookies cutting back their physical presence considerably. The move was widely welcomed by gambling charities and even many punters and conversation very quickly turned to looking at the possibility of further government intervention, perhaps focusing on online casinos.
Limits Could Move Online
FOBTs were seen by some as an anti-social blight on the high street. The problem with introducing the £2 limit was that before, people would at least do their gaming and casino style betting in person in shops, after the ban many of the same people who the move was introduced to help simply shifted their betting habits online.
That prompted a number of people to suggest that online betting companies should also have to cut down on the maximum stake an individual can bet on the spin of a roulette wheel or a slot machine. Some MPs even went as far as to say the very same £2 stake limit should be introduced, news that immediately impacted the share price of the biggest bookmakers.
Sportsbooks Next?
As we have already seen, online bookmakers must ensure that their customers are not betting beyond their means. Self-imposed limits are being used much more frequently than they ever were before so it is not a huge leap to suggest that mandatory limits will transfer from casino and gaming products to sportsbooks.
We have already seen moves to stop punters from depositing money into their betting accounts with credit cards, and also for bookies themselves to step in when a certain deposit or time thresholds are met. As such, it is possible to make individual interventions if the will is there. Whether bookmakers will have the means or the desire to start making such interventions based on the financial situations of individuals remains to be seen. They may have little choice though if mandatory staking limits are introduced, which is not beyond the realm of possibility in the next few years.
Limits & Restrictions in Other Countries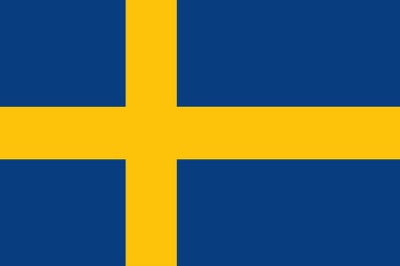 In the last 20 years the internet has revolutionised the way that betting operates. Bookmakers (such as Ladbrokes or William Hill) who started life decades ago taking the majority of their bets in person at racecourses or in high street betting shops now have customers all over the world.
That has clearly been incredible in terms of the bookies' bottom line but the global expansion of gambling has not been without its headaches, not least for the authorities attempting to ensure that rules and regulations in multiple different countries are adhered to. As we will discover now, betting works in significantly different ways subject to the rules and customs of individual countries, including the maximum stakes allowed.
Sweden Particularly Challenging for Betting Companies
Scandinavia is an important marketplace for the betting industry but there are some very tricky regulations to overcome. Sweden, in particular, has stringent rules when it comes to the amount that punters can deposit into their online betting accounts and how much they can stake.
All Swedish punters have to set limits both in terms of how much money they can deposit and how much time they can spend playing on casinos and gaming products. There are also built-in limits such as a three second delay between spins on certain casino games. Finally, these rules can be changed quickly as we saw during the coronavirus pandemic in 2020 where the Swedish authorities imposed strict limits on maximum stakes and deposits.
Germany's Rules Among the Most Strict in Europe
Germany introduced new gambling regulations as recently as March of 2020. Coming up with a codified set of rules for a federal state like Germany is not easy but each of the states signed up to regulations which have some of the biggest stake and deposit limitations in Europe.
In-play betting, for example, which continues to grow in popularity and scope in the UK, is limited in Germany to only the match winner and next scorer. The previous maximum deposit limit of €1,000, which applies to sportsbooks and online casinos alike, remained unchanged.
Italian Punters Get the Chance to Win Bigger
Italy was viewed as a key market for many British bookmakers when the country began to allow international operators into the newly regulated market around 2006. Italy's stringent regulations mean that it has always been a tough marketplace for betting companies to operate in but there was some better news for Italian punters in 2019 when the maximum win for fixed odds sports betting was increased from €10,000 to €50,000. That may still not be big enough for the biggest bettors in Italy of course.
Just How Big Do Some People Bet?
We have spoken a lot about the theory of maximum stakes betting and the moves being introduced by the authorities to ensure punters have control but what about real life examples of huge stakes bets? Do people really wager eye-watering amounts of money on sporting outcomes? You bet they do.
Billy Walters – Super Bowl XLIV
Billy Walters is well known among gambling circles as a genuine high roller who doesn't mind putting his money where his mouth is. And why would he, given the millions of dollars that he has earned over the course of his gambling career?
Perhaps Walters' most notorious bet came in 2010 when he went against the market and bet on the New Orleans Saints to beat the Indianapolis Colts in Super Bowl XLIV. The exact amount of money that Walters bet on the Saints is a matter of some debate but it's generally accepted that he scored $3.5 million dollars from that one match.
Floyd Mayweather – Various Bets
Floyd Mayweather is arguably the greatest defensive boxer of all time. His incredible unbeaten record currently stretches to 50 fights, many of which earned him 10s of millions of dollars. It's fair to say that Mayweather is not shy about showing off the fruits of his labour with his social media feed often including pictures of his outlandishly big bets.
$1.4M total. To have luck like this, download the app @shots and wear "TMT" clothing from http://t.co/10hmysOZRS pic.twitter.com/vp6cjvYpkD

— Floyd Mayweather (@FloydMayweather) October 12, 2014
Mayweather has posted multiple pictures of betslips for stakes up to $400,000 and whilst his strike rate isn't public knowledge, he is thought to have won multiples millions of dollars from his betting several times.
Mike Futter & Associates – Monty's Pass
We've all experienced the thrill of shouting home a horse that we've backed to win but most of us will never get to know the joy of owning a racehorse that wins a big race. Mike Futter experienced both of those thrills in 2003 when Monty's Pass won the Grand National.
Not only did Futter own Monty's Pass but he had backed him to the tune of thousands of pounds and recommended to many of his friends that they do the same. There was an almighty party that night as several of Futter's entourage had backed the horse for thousands of pounds at very nice odds of 16/1.