Everyone who places bets, whether occasionally or more regularly, has their own personal favourite betting site or bookmaker, and many bookies will lay claim to being the biggest, best or most popular. In this article, we will attempt to give some form of definitive answer as to who is the biggest betting company in the UK.
In order to consider which the biggest betting company in the UK is, there are lots of things to consider; but we'll start with simply ascertaining what we mean by biggest. There are many ways this can concept be approached in this context and depending what metric we assess we can probably make claims for several UK betting firms being the nation's biggest.
Offers From the Biggest Bookies in the UK
Bet £10 & Get £30 in Free Bets
Bet £10 & Get £30 in Free Bets for new customers at bet365.Min deposit requirement. Free Bets are paid as Bet Credits and are available for use upon settlement of bets to value of qualifying deposit. Min odds, bet and payment method exclusions apply. Returns exclude Bet Credits stake. Time limits and T&Cs apply. Registration required.
Bet £10 & Get £30 in Free Bets for new customers at bet365.Min deposit requirement. Free Bets are paid as Bet Credits and are available for use upon settlement of bets to value of qualifying deposit. Min odds, bet and payment method exclusions apply. Returns exclude Bet Credits stake. Time limits and T&Cs apply. Registration required. #ad
How Do We Define the Biggest Betting Company?
Do we mean which has the biggest office? The answer to that would be a fairly simple no, although there could be an argument to consider it as being a valid consideration, especially if we are taking into account companies who own physical betting shops on the high street and viewing this retail space as part of their estate.
That immediately takes us off on another tangent, however, as what we mean by a "betting company" could be open to interpretation. If we are considering high street bookmakers with shops, such as William Hill, Betfred, Ladbrokes and so on, should we not also take into account casinos, bingo halls and even amusement arcades and pub fruit machines, the latter two of which fall under the UK Gambling Commission's remit.
And, what of spread betting companies, of which there are a number in the UK, with this style of betting almost exclusively British? These are undoubtedly "betting companies" but in fact this type of wagering is not controlled by the Gambling Commission but by the Financial Services Authority (FSA). Does that mean they should be discounted?
If we do restrict ourselves to activities run by the UKGC, we should note that in 2013 the Gambling Commission took over regulation of the National Lottery too, so what about that? We could perhaps end this article right now if we were to include lottery operators Camelot in our discussion as the National Lottery probably wins hands down in terms of many of the criteria used for assessing the biggest. You can see some stats on the Watford-based Camelot Group below.
Camelot Group Stats
| Metric | Total |
| --- | --- |
| Revenue from Lottery Sales | £7.2bn |
| New Millionaires Created | 406 |
| Adults playing (Main Lotto or Other Games) | 60% |
| Lottery Duty to Government (Tax) | £865m |
| Sales on Mobile/Tablet | £1bn |
| Net Yield After Tax | £68m |
NB – all stats are derived from Camelot's 2018/19 Financial Report.
Few, if any UK gambling companies can compete with it in terms of brand awareness, total number of players, numbers of regular players, total net yield and indeed revenue. But, despite the fact they fall under the jurisdiction of the Gambling Commission we are not going to include the National Lottery in this discussion.
Here at BettingOffers we focus our attention on online sports betting and online casino sites and it is businesses of this nature that we suspect our readers would be most interested in. So, whilst we may also consider betting shops, bingo halls and other offline earnings and factors, to be included in our assessment the business must be first and foremost either an online casino, online bookie, or both (which we think is possible!).
What Does "Biggest" Mean?
In considering the merits of the National Lottery we have already touched on some factors that are relevant to how we assess which betting company is biggest. If we ignore who has the tallest or heaviest member of staff and which company has the most office space, the obvious criteria to think about include:
Revenue
Net yield
Number of customers
Number of regularly active customers
Brand awareness
Number of employees
Some of these are easier to assess than others, with brand awareness certainly not something that is readily quantified. Which of these is most important depends on what you are really trying to discover and the intention behind the question, but these are certainly some of the factors we will be looking at.
Given we have now looked at what we mean by a betting company and what we mean by biggest, it might seem we are ready to furnish you with some answers but, sadly, there is another element of all this to consider. What do we even mean by UK? This should be the simplest part of the equation but may, in fact, be the most difficult.
Should we look only at businesses owned by UK citizens or ones registered on the London Stock Exchange? Are we to consider all firms licensed by the UK Gambling Commission (that meet our other criteria), even if they are owned elsewhere? If we are thinking about betting companies that operate in multiple countries – which is basically all of the big ones these days – are we only to consider the income they make in the UK or their total earnings?
Biggest Betting Sites or Biggest Companies?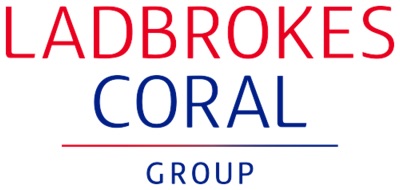 Ultimately, we feel that turnover, sometimes referred to as revenue, is the fairest indication of assessing the size of the betting companies. However, before we look at that we have another issue: over the past 10 years or so, many betting firms have merged. Just looking at some of the biggest examples, Coral have merged with Ladbrokes, before the joint entity was bought by GVC Holdings in 2018. Similarly, in 2016, Betfair and Paddy Power joined forces.
In such instances it is often not possible to pick out the individual size and earnings for each site/brand within the wider group. As such, rather than looking at single sites or brands, we will look at the overall parent companies to give a more accurate answer to the question, "Who are the biggest betting companies in the UK?"
Based on the latest available financial data at the time of writing we have highlighted the following as being some of the biggest.
Biggest UK Bookmakers by Revenue
| Company | Revenue | Year | Key Sites |
| --- | --- | --- | --- |
| GVC Holdings | £3.65bn | 2019 | Coral, Ladbrokes, Gala |
| Flutter | £2.14bn | 2019 | Betfair, Paddy Power |
| William Hill | £1.58bn | 2019 | William Hill |
| Kindred Group | £908m | 2018 | Unibet, 32Red |
| Betfred | £728m | 2018 | Betfred |
| 888 Holdings | $560m | 2019 | 888sport |
Note that many of these companies own a number of other sites and operate other brands, as well. In addition BetVictor is excluded as we cannot find any reliable data on their turnover. Whilst many sites quote a figure of £1bn, there is nothing to support this claim.

And the Biggest Company Is… Flutter!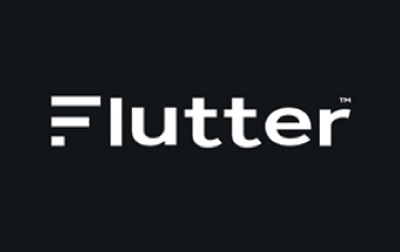 That might come as something of a surprise given that GVC is above Flutter in terms of revenue. In the table above, we list Flutter as a separate entity whilst some with a decent knowledge of the betting world may be surprised to see Sky Bet absent from our list. Sky Bet were bought by The Stars Group in 2018 for a very tidy $4.7bn. Just prior to this feature being written in May 2020, Flutter agreed yet another industry merger, this time with The Stars Group, including Sky Bet. Stars previously owned Sky, as well as Pokerstars and a whole host of other betting sites too.
That deal was completed relatively quickly, having first been mooted in 2019 and essentially creates the largest betting company in the world with approximate revenue of £3.8bn. Whether we can truly call this company a UK one is questionable. Shares will be listed on the London Stock Exchange and in Dublin, much of their earnings will come from outside the UK and they have numerous offices in locations around the world.
However, on the other hand, much of their income will come from UK customers, almost all of their brands are licensed and regulated here (as well as in other jurisdictions) and, as said, they will be listed on the LSE. In addition, various brands that fall under the umbrella will have employees in the UK and several of these sites are very UK-focussed. Given all this, we feel happy enough to declare Flutter as the winner! Now let's take a look at some of these groups and brands in a little more detail.
Endless Mergers & Acquisitions: Who is Who?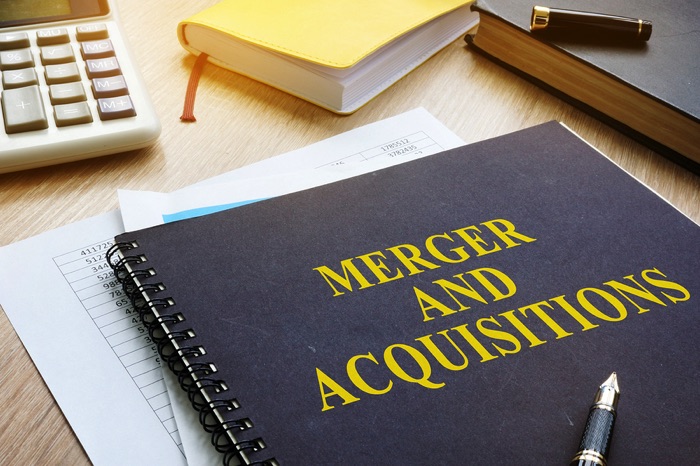 Keeping up with the various name changes, group names and information about who owns which brands in the world of the giant betting companies is something of a Sisyphean task. No sooner have you got some sort of handle on which parent company owns which bookie then another takeover means you have to start from scratch. Anyway, for those that are interested, here is the current state of play, correct for now (May 2020) at least!
Betting Brands by Group
| Group/Parent Company | Betting Brands/Sites |
| --- | --- |
| Flutter | Paddy Power, Betfair, FanDuel, FOX Bet, Sportsbet, TVG, Adjarabet, PokerStars, Full Tilt, Sky Betting and Gaming, BetEasy, Oddschecker |
| GVC Holdings | bwin, Ladbrokes (plus Ladbrokes in Australia and Belgium), Coral, Sportingbet, Betboo, Betdaq, Gamebookers, Crystalbet, Stadium, Eurobet, InterTrader, Neds |
| William Hill | William Hill (including regional variations), Mr Green |
| Kindred Group | Unibet, 32Red, Bohemia Casino, Bingo.com, Casinohuone, iGame, Kolikkopelit, Maria Casino, Roxy Palace, Storspiller, Vlad Cazino |
| Betfred | Betfred only operate their core brand, albeit in various regional guises |
| 888 Holdings | 888 (including Sport, Casino, Live Casino, Games Bingo, and Poker) 777 Casino, 888Ladies, Costa Bingo, Red Bus Bingo, Wink Bingo, Posh Bingo, Bingo Fabulous, Wink Slots, Tasty Bingo |
Note that many of the sites listed above either do not focus exclusively on the UK market or do not operate in the UK at all. In addition, some of the brands are not strictly bookies, betting sites or online casinos but are related sites within the broader industry.
Timeline of Recent Mergers
If we were to give a full and thorough timeline of all the mergers, changes of ownership and structure, and acquisitions there is very little doubt that by the time we had finished writing it, something would have changed! So, we'll stick to the biggest changes to have occurred this century, meaning we can skip the discussion of how Ladbrokes transitioned from being a horse training base and commissioning agent in the 19th century to becoming a bookmaker! Phew.
2020 – Flutter acquires The Stars Group
2019 – Flutter purchases Georgian brand Adjarabet
2019 – 888 buys BetBright and a number of bingo brands
2019 – William Hill buys Mr Green
2018 – The Stars Group purchases Sky Bet and William Hill Australia
2018 – Flutter buys Fan Duel
2018 – Ladbrokes Coral is bought by GVC, as is Crystalbet
2017 – Kindred Group (which was Unibet until 2016) buys 32Red
2016 – Flutter Entertainment is created when Betfair and Paddy Power merge
2016 – Gala Coral and Ladbrokes merge to create Ladbrokes Coral
2016 – GVC buys Bwin Party
2016 – CVC Capital Partners buys a majority stake in Tipico
2015 – CVC buys majority stake in Sky Betting and Gaming
2015 – Unibet acquires Stan James
2014 – Michael Tabor buys BetVictor
2013 – GVC buys Sportingbet
2013 – Ladbrokes buys Betdaq
2013 – Betfair buys Blue Square
2012 – Unibet buys Bet24
2011 – Bwin and PartyGaming merge to create Bwin.Party
2008 – Stan James buys BetterBet
2007 – Unibet buys Maria Holdings
2005 – Coral Eurobet and Gala merge, forming Gala Coral
2003 – Rank buys Blue Square
2001 – Betfair buys Flutter
The list above shows an increase in consolidation in the betting and gaming industry in more recent years. The pace of that increase is actually more marked than is illustrated as we have not shown all deals, just the bigger or most important ones from an industry perspective, with many more mergers or acquisitions having taken place since 2015 especially. Will this process continue or even quicken further or will things settle down a little in the next few years?
What Comes Next?
In many areas of life, business ground to a halt somewhat for much of 2020 but that didn't stop one huge deal being finalised. Flutter taking control of the huge brands within The Stars Group has undoubtedly created the biggest betting company in the UK and indeed the world… for now.
Where the industry goes next remains to be seen but we wouldn't be surprised to see yet further consolidation. Whilst the US betting market is slowly but surely opening up, in the UK, there are some moves to go the other way.
Laws & Regulations
Rapid liberalisation of laws and marketing regulations has meant that many feel the pendulum has swung too far in favour of the bookies in the UK. A growing number of voices within parliament and some sections of the media feel greater checks are needed and some have already been brought in.
Higher taxation, lower betting limits (in particular on machines – fixed odds betting terminals (FOBTs) – in shops) and restrictions on advertising have already been brought in and there are many who feel such moves should go further still. In the face of these changes, betting companies have looked to consolidation as the best way to maintain success.
Suspension of Major Sport
The suspension of major sport in 2020 will have made the waters even choppier and many bookies and online casinos are sure to feel there is safety in numbers, or more accurately size. By coming together with former rivals, huge cost savings are hoped for, with economies of scale in technology, marketing and other areas.
In addition, these leaner companies can potentially perform better too, with expertise shared, whilst simultaneously costing less, a dream for shareholders and owners. So, what other deals might we see in the future? As said, the US is becoming more open to online gambling and some other geographic areas are too. The easiest way for the UK and global betting giants to access these markets is through acquisition and that is something we have already seen a lot of in countries like Australia and America.
More Mergers?
We would definitely expect to see more of those deals, with giants picking off smaller, local companies who already have a foothold and regional expertise. Calling what those might be with any degree of accuracy isn't easy. In addition, right now many of the biggest brands have already merged and at the time of writing there are no huge rumours doing the rounds as to what might happen next.
The likes of BetVictor could certainly be targets for some of the bigger sites, whilst there are some smaller, though still large, groups we haven't discussed, such as Betsson, who could attract the attention of others. Time will tell. But one thing's for sure: there will be more mergers and buyouts at some stage in the not-too-distant future!