On Saturday the ninth of April 2022, Noble Yeats crossed the finish line to win the Grand National, delighting the bookmakers on account of the fact that he wasn't the favourite. For those that had a bet on him, they'll also have been happy thanks to his starting price odds of 50/1. There will have been few surprises when it was revealed that the winning horse was trained by someone named Mullins, but the fact that it was Willie Mullins' nephew Emmet, rather than the man himself, will have raised a couple of eyebrows.
The most interesting thing about the win for Noble Yeats was nothing to do with his price, nor his trainer, but all to do with the jockey that took him across the line and helped him earn his place in the winners' enclosure. Sam Waley-Cohen had already announced plans to retire in the wake of the race, making it a dream ending to his time in the saddle. What made it an even more noteworthy victory is the fact that he achieved it as an amateur which has not happened very often in the history of the Grand National.
How Many Amateur Jockeys Have Won the Grand National?
The Grand National has been won by an amateur jockey a total of 41 times (spread across 32 amateur jockeys). An important fact to note is that the majority of these wins came in the 1800's, with only five amateur wins since the end of the second world war.
The last amateur jockey to win was Sam Waley-Cohen with Noble Yeats in 2022. The previous amateur winner before this Marcus Armytage riding Mr Frisk in 1990.
What Is An Amateur Jockey?
In the world of horse racing there are different types of jockey. On the flat, for example, young jockeys are known as apprentices, whilst in jump racing these jockeys are known as conditional riders. Regardless of the discipline that they race in, such riders are given an allowance in terms of weight that encourages trainers to give them a ride when they might not otherwise. If a rider is full-time and gets paid to rider horses then they are simply referred to as jockeys, usually without any distinction made for their gender.
Amateur jockeys don't get paid for riding horses, instead simply doing it for the fun of it. In both jump racing and the world of flat races, there are numerous races that are restricted so that only amateur jockeys can take part in them. A good example of this is the Foxhunter Challenge Cup, which takes place over the same course and distance as the Gold Cup, run during the Cheltenham Festival. Indeed, to some it is known as the 'amateur Gold Cup', though it features less fences to jump than the race proper.
Different Licences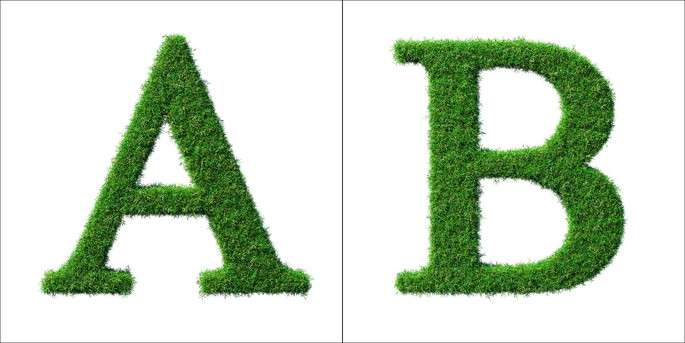 There are two different licences that can be held by an amateur jockey, with the first being a Category A licence. This entitles the holder to take part in races that are restricted to amateurs, given that they're only allowed to race against other amateur jockeys. A Category B licence, meanwhile, means that the holder is allowed to race alongside both professional and amateur jockeys. That is the category type that jockeys who are hoping to race in the Grand National will need to hold, given that most riders will be professional.
If a rider is hoping to take part in a race, they will need to be a member of the Amateur Jockeys Association. There are some exceptions to this, but it is the main governing body for amateur riders. Before gaining a Category A licence, jockeys will need to attend a two-day assessment and seminar course at the National Horseracing College or the British Racing School, which is mandatory. As you might imagine, riders will need to have a certain degree of experience and talent in order to even attend the courses in question.
How To Know If A Jockey Is An Amateur
Whilst there are definitely some excellent amateur jockeys out there, as proven by Sam Waley-Cohen's Grand National success, it is certainly true that amateur jockeys have less experience in general than their professional counterparts. That is entirely reasonable, when you consider that the professionals literally do it for their job, whereas amateur jockeys are naturally going to be on the course less often as they fit in other commitments around their riding. As a result, you might be put off betting on an amateur jockey.
Though amateurs are just as capable of winning as most professionals, it is still helpful to be able to identify an amateur jockey on a race card. The first thing that you can do is look out for the abbreviation 'Am' on the card, given that this is short for 'amateur'. The other way is to look out for the jockey's name. It is tradition for amateur jockeys to be referred to as 'Ms' or 'Mr' on the race card, regardless of their marital status. Look for their names and you'll soon see whether the jockey in question is an amateur.
How Many Amateur Jockeys Have Won the Grand National
Part of the reason why Sam Waley-Cohen's win in 2022 was so headline grabbing was the fact that amateur jockeys rarely win the big races. That is certainly true in the modern era, but it's fair to say that more amateurs won it in its more formative years as a race. At the time of writing, 41 of the Grand National winning riders were amateurs at the time that the won one of the most coveted events in the world of National Hunt racing. That includes those that had their title, such as lieutenant or major, instead of 'Mr', in front of their names.
List of All Amateur Jockeys to Win the Grand National
| Year | Jockey | Horse | Trainer |
| --- | --- | --- | --- |
| 2022 | Mr Sam Waley-Cohen | Noble Yeats | Emmet Mullins |
| 1990 | Mr Marcus Armytage | Mr Frisk | Kim Bailey |
| 1982 | Mr Dick Saunders | Grittar | Frank Gilman |
| 1980 | Mr Charlie Fenwick | Ben Nevis | Tim Forster |
| 1946 | Capt. Bobby Petre | Lovely Cottage | Tommy Rayson |
| 1936 | Mr Fulke Walwyn | Reynoldstown | Noel Furlong |
| 1935 | Mr Frank Furlong | Reynoldstown | Noel Furlong |
| 1928 | Mr Bill Dutton | Tipperary Tim | Joseph Dodd |
| 1925 | Maj. John Wilson | Double Chance | Fred Archer, Jr. |
| 1923 | Capt. Tuppy Bennett | Sergeant Murphy | George Blackwell |
| 1920 | Mr Jack Anthony | Troytown | Algy Anthony |
| 1915 | Mr Jack Anthony | Ally Sloper | Aubrey Hastings |
| 1911 | Mr Jack Anthony | Glenside | R. H. Collis |
| 1906 | Mr Aubrey Hastings | Ascetic's Silver | Aubrey Hastings |
| 1896 | Lt. David Campbell | The Soarer | Willie Moore |
| 1895 | Mr Joe Widger | Wild Man From Borneo | James Gatland |
| 1892 | Capt. Roddy Owen | Father O'Flynn | Gordon Wilson |
| 1891 | Mr Harry Beasley | Come Away | Harry Beasley |
| 1889 | Mr Tommy Beasley | Frigate | M. A. Maher |
| 1885 | Mr Ted Wilson | Roquefort | Arthur Yates |
| 1884 | Mr Ted Wilson | Voluptuary | William Wilson |
| 1883 | Count Karel Kinsky | Zoedone | W. Jenkins |
| 1882 | Lord Manners | Seaman | James Machell/James Jewitt |
| 1881 | Mr Tommy Beasley | Woodbrook | Henry Linde |
| 1880 | Mr Tommy Beasley | Empress | Henry Linde |
| 1879 | Mr Garrett Moore | The Liberator | J. Moore |
| 1877 | Mr Fred Hobson | Austerlitz | Robert I'Anson |
| 1875 | Mr Tommy Pickernell | Pathfinder | W. Reeves |
| 1874 | Mr J. M. Richardson | Reugny | James Machell |
| 1873 | Mr J. M. Richardson | Disturbance | James Machell |
| 1871 | Mr Tommy Pickernell | The Lamb | Chris Green |
| 1868 | Mr George Ede | The Lamb | Ben Land |
| 1866 | Mr Alec Goodman | Salamander | J. Walters |
| 1865 | Capt. Henry Coventry | Alcibiade | Cornell |
| 1860 | Mr Tommy Pickernell | Anatis | H. E. May |
| 1852 | Mr Alec Goodman | Miss Mowbray | George Dockeray |
| 1848 | Capt. Josey Little | Chandler | Tom Eskrett |
| 1845 | Mr William Loft | Cure-All | Kitty Crisp |
| 1844 | Mr John Crickmere | Discount | Not recorded |
| 1841 | Mr A. Powell | Charity | William Vevers |
| 1840 | Mr Bartholomew Bretherton | Jerry | George Dockeray |
The sheer number of amateur jockeys that have won the race means that there isn't room to look at them all, but the fact is that there isn't a huge amount of information to tell you about the earliest winners of the race anyway. Instead, we'll focus on the more interesting amateur jockeys to win the race, giving you a bit of information on each:
Sam Waley-Cohen (2022)
There is something lovely about the story of Sam Waley-Cohen that isn't just recency bias. He came fifth in the Grand National in 2007 on his dad's horse Liberthine, shooting to prominence when he won the King George VI Chase four years later. He won the Cheltenham Gold Cup later that year, becoming the first amateur jockey to do so for 30 years. What makes his story stand out is the fact that he said he would be retiring after the Grand National in 2022, only for him to go and win the race with his horse Noble Yeats. Having come second in the race in 2011 and won seven races on the course, his National victory saw him become Aintree's most successful jockey of the modern era.
Marcus Armytage (1990)
Though Sam Waley-Cohen made the news in 2022 thanks to his win as an amateur, he isn't the only jockey to have achieved it in the modern era. Marcus Armytage steered Mr Frisk to victory in 1990, setting a record finishing time for the race of eight minutes and 47.80 seconds. At the time of writing, it is the only sub-nine minute National that has been run, beating Red Rum's 1973 record by 14 seconds. He retired in 2000, having won 100 races as an amateur, including both the Fulke Walwyn Kim Muir Challenge Cup and the National Hunt Chase Challenge Cup in the same Cheltenham Festival.
Fulke Walwyn (1936)
Born in Wrexham, North Wales, Fulke Walwyn won the Grand National in 1936 on the back of Reynoldstown. He later turned professional after leaving the army, but when he won the 'Greatest Steeplechase on Earth' he did so as an amateur. This allowed him to make his name, so when he moved to Saxon House in 1944 he because one of the National Hunt's most successful ever trainers. His successes included four Cheltenham Gold Cups, five King George VI Chases and the 1964 Grand National with Team Spirit.
Jack Anthony (1911, 1915, 1920)
John Randolph Anthony, but better known as Jack Anthony, he was the sixth son of a family that owned race horses in Wales. He rode his first winner in 1906, but it was the three wins that he enjoyed in the Grand National that saw him become well-known in the sport. Glenside was his first winner in the event in 1911, before another came thanks to Ally Sloper in 1915. His third win on Troytown in 1920 was the spur for him to turn professional, which he did the following year. He later became a trainer, training the Gold Cup winner, Easter Hero, in 1929 and 1930.
John Maunsell Richardson (1873)
Born in Lincolnshire, Richardson was another on the list of cricketers that went on to win the Grand National when turning their hand to riding. What helps him stand out from the others is that he did so twice, achieving the first victory in 1873 on the back of Disturbance. He won again the following year, this time on a horse named Reugny, giving wins to James Octavius Machell as a trainer. He fell out with Machell when it emerged that he had attempted to manipulate the betting in 1874. He retired from riding after the race.
George Ede (1869)
Both George and his brother Edward became cricketers, with George captaining Hampshire between 1864 and 1869. He later became the first player to score a half century for Hampshire, then the first to score a century at the Antelope Ground when he scored 122 for South Hampshire against East Hampshire. He was also an excellent horseman, winning the 1869 Grand National with The Lamb. The odds on the pairing achieving victory must have been high, given that The Lamb was the first grey to win the race.
William Loft (1845)
A farmer for most of his life, William Loft purchased a horse named Cure-All in 1843 at a fair in Horncastle. He was approached by William Stuart Stirling-Crawford after Cure-All ran well at a race in Lincoln, with the hope being that Loft would allow the horse to run in the forthcoming Grand National. Loft agreed, but only on the condition that he could be the rider. It was an inspired decision, with Loft taking Cure-All to victory in the Aintree race of 1845. The son of Grimsby MP John Henry Loft, he spent most of his life farming on his family's land.
John Crickmere (1844)
The story of John Crickmere is simultaneously an impressive and an upsetting one. He took part in the Grand National four times in the 1840s, finishing within the first four places every time. His best performance as an amateur jockey came in 1844 when he took Discount to the winners' enclosure. The tragic part of the story came two years later, when he developed Consumption. This ultimately took his life, dying before the end of 1946 when he was aged just 24. Who knows what he might have achieved otherwise.
Bartholomew Bretherton (1840)
It is reasonable to say that no modern racing fans will remember Bretherton, given that he won the National in 1840 on a horse called Jerry. Even so, he is worthy of a mention because he is one of only a handful of jockeys from Merseyside who managed to win the Aintree race. Born in Maghull, North Liverpool, his dad and older brother are widely credited with having started racing at Maghull Meadows, which later became Aintree Racecourse. In that sense, it is probably no surprise that his name is on the winners list.
How Many Amateur Jockeys Run Each Year?
Though the idea of an amateur jockey winning the Grand National is inherently interesting, it lacks a degree of impact without knowing how many take part in the race each year. To give us a sense of that, here's a look at ten years' worth of Grand Nationals, exploring how many jockeys raced in total alongside how many were amateurs and the highest position achieved by an amateur that year:
Amateur Jockeys in the Grand National 2013 – 2023
| Year | Total Runners | Amateur Jockeys | Percentage | Highest Amateur Place |
| --- | --- | --- | --- | --- |
| 2023 | 39 | 0 | 0% | N/A |
| 2022 | 40 | 1 | 2.5% | 1st |
| 2021 | 40 | 4 | 10% | 4th |
| 2019 | 40 | 2 | 5% | 19th |
| 2018 | 40 | 1 | 2.5% | 12th |
| 2017 | 40 | 3 | 7.5% | 2nd |
| 2016 | 40 | 4 | 10% | N/A |
| 2015 | 40 | 2 | 5% | 15th |
| 2014 | 40 | 2 | 5% | 13th |
| 2013 | 40 | 2 | 5% | 4th |
Across ten years of Grand Nationals, then, there have been 399 runners taking part in the races. Of those, 21 have been ridden by amateur jockeys. That means that just 5.3% of all of the entries were ridden by amateur jockeys across the ten years that we've looked at. Of those, just 1 was a winner. That is 0.25% of the total jockeys to have taken part, and 4.8% of the amateur jockeys to have ridden in the National across a decade. In other words, the chance of an amateur jockey winning the World's Greatest Steeplechase is best described as 'slim'.