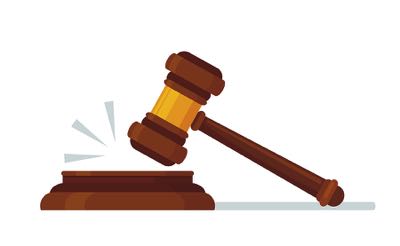 There are so many bookmakers around today that for many, it must seem like quite an appealing profession. After all, there is definitely some truth in the saying that you never see a poor bookie. While often profitable though, bookmakers do have to put in a lot of work behind the scenes given that betting is a tightly regulated market and is becoming increasingly so. This means following a long set of rules and guidance, much of which is designed to ensure punters have a safe, fair and transparent gambling experience.
This article will highlight some of the most important rules that relate to how bookies can promote and operate offers. In addition, we will take a look at what happens to those bookies that fail to uphold the terms of their licence.
Different Rules for Different Licences
Although our focus here is absolutely on the rules that bookmakers serving UK customer have to follow, the UK Gambling Commission (UKGC) is not the only regulator in the business. Many regulators share a similar set of rules but there are some that are more lax than others. You will find that many, smaller, online betting sites operating using a licence from Curaçao eGaming as this is one of the easiest to obtain. The Malta Gaming Authority (MGA), on the other hand, is considered to be significantly stricter which offers stronger player protection. Note that any bookie accepting UK customers must be licensed by the UKGC and they are considered the gold standard.
When it comes to brick-and-mortar bookmakers though, a license from another country will not cut it as they need to be licensed by the nation they are based in. Some countries, such as Finland, operate a monopoly on all gambling activity, so there is no way in to the internal market. In most nations however, private enterprise is welcome providing they meet all the necessary checks. Whether private or state-owned though, every bookmaker will have a set of localised rules to follow. Rather than take you on a world tour though, here is what the UKGC requires from any bookmaker accepting customers from inside the UK.
Transparency
Bookmakers frequently attempt to attract new players through generous welcome bonuses. While these are perfectly acceptable, it is important that bookmakers advertise them in the right way. This means listing significant terms in a "clear, timely, intelligible, unambiguous, transparent and non-misleading" way.
Advert
Ultimately, when it comes to how bookies can promote and construct offers, this is really at the heart of almost everything. The most important terms should also feature on the advert itself, unless there is simply no space to do so. Here is an example of one fairly generic and rule-abiding welcome offer you might come across.
Obviously not all term and conditions can be included within the advert itself and it is fine for less significant clauses to feature within a separate Ts & Cs page. This page must be easily accessible though, via a single click from the offer itself, if not on the same page.
Ts & Cs
Whilst this might seem fairly straightforward and fair, bookies have not always had to be quite so up front. In contrast with current guidance, until relatively recently some sites might have had a headline banner advertising £20 in free bets with very little further information about what this entailed. At best there might have been a note that "Ts and Cs apply", whereas now the UKGC and Advertising Standards Authority (ASA) are clear that all key terms of the offer must be detailed where space permits.
Rules
There are also more general rules for the advert itself. For one, adverts should not be targeted towards under 18s nor be promoted by anything popular with the teens at the time. For this reason, you will usually see more generic images of sports personnel used on promotional banners. What constitutes targeting under 18s is open for debate of course but there are fairly wide-ranging guidelines that include seemingly innocuous things like what colours are used!
In addition, the advert itself (rather than just the terms) should not be at all misleading either. In the example above, it would be misleading if a new customer only received £20 in free bets, if their initial £5 bet was a winner, for example.
Bonuses
As soon as a player has taken advantage of a promotion, bookies are not allowed to quietly amend the rules. Anything a player has claimed (unless in error or cases of fraud) must be honoured in accordance to the terms at the time. Bookies are allowed to update their terms, of course, or even pull an offer completely, but this will only ever impact any player who signs up/claims the offer after this point.
Making an extremely clear distinction between bonus funds and 'real' funds is another rule bookmakers must follow. This means keeping both funds separate at all times. If they do form part of the same wallet, it needs to be clearly noted what total of the balance is bonus money and how much is real money. If your bookmaker also offers casino games, they will need to inform you each time you are playing with restricted (bonus) funds. Should these funds run out while playing, another notification should appear indicating that the bonus rounds, free spins, etc. are over and you are now betting with real money.
Risk Free?
One relatively new concern is over the use of the term "risk free" when bookies or third parties are promoting free bets and other offers. In general the term is now avoided unless a welcome offer or similar truly is 100% without risk.
So, if you lose your opening bet and get a cash refund that can be withdrawn, no questions asked, that would be risk free. If, however, the refund is as a free bet or has wagering requirements attached, it is not risk free because, clearly, if you lose that you will be down overall.
Restrictions on Promo Betting/Play
It can be quite frustrating to claim a free bet, offer or casino deal, only to then discover that it isn't quite what it seemed. Even more annoying is to believe that you have earned a free bet or bonus, only to find it hasn't been credited. For example, let us imagine an offer was advertised as "Bet £5, Get £30 in Free Bets". If the bookie does not tell you that minimum odds apply, you might make your £5 qualifying bet at odds of 1/8 or some other kind of banker bet.
However, if the £5 bet had to be made at evens or above, you would not get the £30. Equally, if the £30 of "free bets" is actually £20 of free bets and a £10 casino bonus, some players who don't like online casinos might not be happy. Or perhaps the free bets can only be used on accumulators, or only on horse racing. Whatever it is, any restrictions on how the offer is garnered or can be used must be made very clear.
The UKGC is very clear about this and also states that "prohibitions and sanctions on account fraud, collusion, use of multiple accounts, manipulation of software, exploitation of loopholes or other technical forms of abuse or other behaviour which amounts to deliberate cheating" must also be made clear.
Account Restrictions
In addition to making things clear with regards to claiming and using a free bet or offer, the UKGC also set out how bookies must treat players once they have credited a free bet or offer, or at least the customer has fulfilled their end of the bargain. What is key is that operators cannot entice new customers with a promotion, only to limit, restrict or close their account before they have been able to use it. As long as the terms of the offer were met, the bookmaker must grant the relevant free bet and allow the customer to use it before they are able to enact any restrictions.
Related to this is the notion that any bets that were accepted in good faith must also be honoured. This does not apply to palpable errors. These are clear and obvious mistakes, such as pricing Man United at 50/1 and Burton Albion at 1/16 in the FA Cup (where the odds are patently the wrong way round). However, it does apply where the bookie has taken a bet and then subsequently banned or limited your account, be that for bonus abuse or "commercial reasons" (which is bookie speak for "you're winning too much and picking up on markets where our odds are too big"). They can limit your account or ban you, but any bets accepted prior to that and any winnings from unsettled bets must be honoured and paid.
Withdrawals & Deposits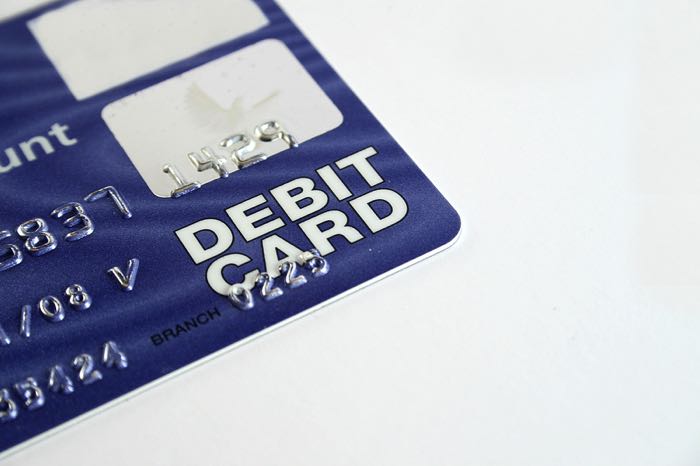 Following on from the above, regardless of if a player had claimed a bonus or not, they must be free to withdraw the funds they have deposited into their account. An early withdrawal will almost certainly void the bonus, but this needs to be an option customers have. Their funds cannot be held hostage until a bonus is used, or until they have turned over their deposit a certain number of times. There are some limits to this, largely to minimise the risk of money laundering but for example if you were to put £10 into an account, but later decided you did not want to bet, you should be free to take this out.
Charging a fee for a withdrawal, is permitted, but any fee charged should be a reasonable estimate of the actual costs incurred. It should not provide an additional way of profiting from customers. A fee cannot be charged when withdrawing the full balance, only when players wish to remove a proportion of their funds. The basis for this is that there are more fees involved with someone who prefers to make lots of smaller withdrawals rather than occasional large ones.
Account Inactivity
Say you decided to take a break from betting but you completely forgot you had some money left in your account, what happens to the cash? Well, after 12 months a bookmaker is entitled to consider your account as dormant. This means the can then start to charge a reasonable fee for maintaining the account. Before this is done however, a bookmaker should attempt to repay the funds on the account to the last payment method used. Additionally, every effort should be made to remind players that a dormant account fee will apply, ideally at least a month prior to the deadline.
Over time this monthly account fee can whittle down your existing balance but the bookmaker cannot simply take the money for themselves. Not only this but your funds will still enjoy the same level of protection as they were if you were an active player. In a lot of cases, this means keeping customer funds in accounts separate from business accounts.
Customer Protection
Speaking of customer protection of funds, it is worth adding that the UKGC has three tiers which it allocates to every licenced bookmaker: not protected, medium protection and high protection. Each bookmaker must make it clear to customers which rating applies to their own customer funds.
Not protected means that customer funds are part of the bookies' assets so if they were to go bust, you would likely not be able to recover your funds. High protection on the other hand means, because the funds are kept separate, your chances of getting your money back are much higher.
Compulsory Publicity
Say you have scooped a huge win on the football and your bookmaker wants to share your story for a bit of easy publicity. While you are able to take part should you want some time in the spotlight, remember that you are under no obligations whatsoever to do so.
Bookmakers are strictly informed they cannot pressure or force players to take part in any publicity work, nor can they use your personal details for promotional purposes. Consent cannot be assumed either just because customers have agreed to GDPR and other terms supplied by the bookie.
Identity Verification
Online bookies must verify a customer's name, address and any date of birth registered on their site before they can gamble. Often this process is done automatically after signing up but some customers will need to send in verification documents. If, after registering, personal documents are required, bookmakers should request these soon and not wait until a player wishes to make a withdrawal. This is designed to prevent situations in which a player has won a lot of money, but discovers they cannot withdraw their funds because they are lacking valid proof of ID/address.
If you have previously signed up at a bookmaker, you must make sure you do not attempt to create a new account in order to claim a sign-up bonus, or to bypass a restriction. If a bookmaker discovers any player with a second account, they have the right to remove any bonus, void your bets and close your account. Do not attempt to avoid this restriction by using a family member or housemate's details to sign up as usually bookmakers state offers are restricted to one per household/IP address, payment account and computer.
Social Responsibility
There are three main facets to this, the first of which is that crime should be kept out of gambling. This is partly why bookmakers are allowed to request proof of funds if there is any suspicion an account might be being funded by illegally sourced money. This ties in with anti-money laundering policies, something the UKGC has detailed regulations on.
Point two is that gambling should be conducted in a fair and open way, although many of the points already discussed help enforce this. Finally, social responsibility means that children or other vulnerable people i.e., those with a gambling addiction, should be protected from harm or exploitation. Stopping people gambling money they cannot afford to lose is another reason for affordability checks too.
Punishments for Rule Breaking
With bookmakers, the punishment fits the crime in most cases. Failing to protect vulnerable gamblers is generally the worst offence a bookmaker can commit and failing in this area can see huge fines imposed.
In contrast, a Paddy Power advert that implied gambling was a way to achieve financial security, was simply pulled off air and that was that. The Advertising Standards Authority (ASA) also banned a Ladbrokes advert in 2021, ruling that adverts should not "depict gambling behaviour that was socially irresponsible".
It is the ASA that details with any complaints relating to bookmaker adverts so this is the body to contact if you find an advert misleading, distressing or even just unclear. For any issue with how a bookmaker is behaving, for example not paying out a bet you believe to be a winner, IBAS (Independent Betting Adjudication Services) is the place to contact. This independent body serves to settle disputes between customer and bookmaker on a more day-to-day level.
When bookmakers have experienced major failings however, often law-breaking issues, this is when the UKGC will typically step in. Any subsequent regulatory action they take is listed on the enforcement section of their website. Most cases relate to social responsibility and/or anti-money laundering problems but you do have other issue such as in July 2019 when seven bookmakers allowed a 16-year-old to place a bet.