You never see a poor bookmaker, or so the saying goes. And whilst that statement is undoubtedly true in the vast majority of cases, occasionally we do in fact see a poor bookmaker. So poor that they ultimately go bust!
So how can it all go wrong in what has traditionally been one of the most robust and recession-proof of industries? And what does it mean for the punter when these firms do go under?
Here, we look to provide a little insight into these questions, and provide a few tips punters should be aware of in order to protect themselves, as far as is possible, should their bookmaker of choice sink like a stone.
We will also take a look at what has actually happened in a couple of real-life examples of bookmakers ceasing to trade, including the recent headline-grabbing downfall of Moplay.
Why Do Bookmakers Go Bust?
The first thing to note here is that the instances of a bookmaker going bust are thankfully few and far between, and almost non-existent when it comes to the really big companies.
That said, the betting industry has perhaps never been quite so competitive as it is now, with a huge number of companies all doing battle for punters' business. This competitive environment has been squeezed still further in recent times, due to the ban on the use of credit cards to fund betting accounts, and the restriction on the maximum stake for Fixed Odds Betting Terminals, which has greatly impacted those companies who also operate on the high street.
The major firms – we are thinking of the likes of Ladbrokes, Coral, William Hill, Betfred and BetVictor, that is firms who have now been in business for decades – have a wealth of experience and financial clout behind them, which should enable them to successfully navigate the current changing environment. However smaller operators can, and do, struggle from time to time.
The reasons for such struggles can be manifold, but contributing factors include the following.
Poor Results
Bookmakers are quick to bemoan a series of unfavourable results as having a detrimental effect on their take home. There is a world of difference between a dent in turnover and going bankrupt though, and whilst this may be a contributing factor – particularly for smaller firms – the mere fact that punters have won a good deal of money would rarely, if ever, be the major cause of a company going out of business. Part of the reason for this is the system of buffers the firms have in place to protect themselves. Namely:
Maximum Payout – A limit as to the maximum amount that can be won on a given market. This amount will tend to be lower on markets which are more susceptible to informed betting such as at the smaller greyhound tracks.
Bet Restrictions – Bookmakers are not obliged by law to accept bets from anyone, and as such are within their rights to turn away any business which they deem to be unprofitable. This is most commonly achieved through severe stake restrictions, or in certain instances, account closures.
Insurance – Many firms have some form of insurance in place to offset the damage of unusually large wins.
Competition
Generally, this is more troublesome for the smaller, newer entrants into the industry, who may simply be unable to match the offers or service levels available at the established firms – leading to a low customer base and consequently a potential struggle to keep up with operating costs. As in all sectors of industry, some new betting companies succeed and thrive, whilst others sink without trace.
Mismanagement
The bookmaker's business model has been a successful one for generations now. In order to fail so spectacularly as to go under, there is generally at least a degree of mismanagement or poor decision making involved. This can take a number of forms, for example:
Overly Aggressive Marketing – An example being the bet-broker, Bet Butler, who ceased trading in 2014. In addition to an extensive TV advertising campaign, the company also offered a £200 free matched bet to all new customers. With a business model built around placing their clients' bets with other companies, and only receiving 3% commission of any resulting returns, this ended up being a huge money burner for the company – contributing to their ultimate demise.
Lack Of Investment in Technology/Marketing – Whilst important not to spend more than you can afford (see above) firms do still need to maintain an attractive product in terms of the functionality/modernity of their website and the competitiveness of the odds and offers available. With so many available alternatives, it is just too easy for unsatisfied customers to look elsewhere.
Criminal Activity – As in any industry, there is the potential for those in power to contravene the law for personal gain – possibly via the illegal use of funds or the falsifying of accounts. Thankfully we can't uncover any instances of this having occurred in the bookmaking business, at least not in recent times.
Non-Compliance – Bookmakers are legally required to adhere to the UK Gambling Commission's code of conduct. The two main aspects of this concern the detection and prevention of criminal behaviour such as money-laundering; and the protection of both the young, and vulnerable individuals who may have a gambling problem. Any breach of these rules can lead to fines which may run into the millions of pounds. Again, the larger operators ought to be able to withstand this, but repeated failures could still result in a company's licence being revoked. The fines themselves of course may be enough to put a smaller firm in big trouble.
Economic Downturn/Recession
This is a danger for all businesses as witnessed by the numerous firms to go bust following the crash of 2008. History does however show that bookmakers aren't quite as vulnerable as other industries, possibly due to the increased appeal of the prospect of that big win when times are hard. A sustained downturn could nevertheless push any operators who are only marginally in the green over the edge.
How Are Customers Affected?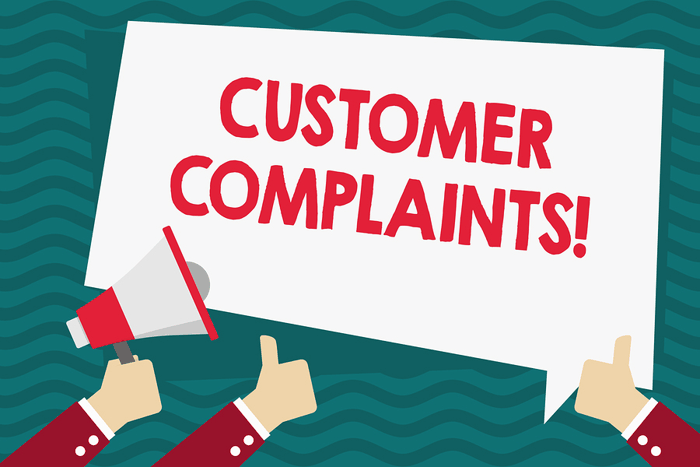 Having outlined a number of the possible factors which may contribute to a bookmaker going out of business, we now turn to the important aspect of how this all affects the company's existing customers?
Of course, the ideal situation to be in should a bookmaker go bust is to have no money currently deposited in the site, or any remaining unsettled bets. The only inconvenience in this instance comes through no longer being able to use the bookmaker in question – no great hardship with so many other operators readily available.
For those punters who do have funded accounts and/or unsettled bets at the time the company goes under, there are a few key questions that need to be answered:
Is Your Money Safe?
The answer to this crucial question will vary from firm to firm, and depends upon which level of protection the company have applied to customer funds.
Unlike personal bank accounts for example, the funds in an individual's betting account unfortunately aren't guaranteed by the UK Government. However, all betting firms operating under UK gambling law are required to keep customer funds in a ring-fenced account, which means they are completely separate from the company accounts, and so not available to be used in the day to day running of the business. This in and of itself does not mean that a customer's funds are safe in the event of insolvency though.
Whilst all firms are required to ring-fence customer funds, not all ring-fencing is created equally. Betting operators have three options of fund segregation available to them:
Low/Basic/Not Protected – Funds are held in a separate account, but are not at all protected should the company fail. In such instances, customer funds will be counted as part of the business assets and used to pay off any remaining debts to investors, HMRC, staff, and so on, with customers likely to come some way down the list. Betting firms with this form of fund segregation could be seen as making only a token effort to comply with the legislation. Don't expect anything back should they go bust, unless another firm comes to the rescue (see below).
Medium – Customer deposits and stakes are kept separate from business funds, with the addition that the firm also has insurance in place to cover these funds in the event of insolvency. Generally, you should expect to get some, or all, of your money back from operators offering medium protection, but this is dependent upon the firm being insured up to an amount which is sufficient to cover the value of the deposits held.
High – The gold standard of ring-fencing. In this instance the account used to hold customer funds – including stakes on unsettled bets – is looked after by an independent company, and so considered to be legally separate from the bookmaker. Expect to receive all of your funds back should a company which meets the "High" classification go bust.
Ultimately it is down to each individual to determine which level of fund protection they are satisfied with. It would seem sensible however to seek medium or high-level protection should you intend to have a relatively large amount sitting in a bookmaker account at any one time.
Bookmakers are required to inform customer's which level of protection they provide – details of which can be found in the terms and conditions available on their site. The below table details the level of protection provided by a selection of the bigger online firms.
Information correct as of 30th March 2020
| Level of Protection | Bookmakers |
| --- | --- |
| High | Betfair, BetVictor, Betway, Coral, Paddy Power |
| Medium | 888sport, Boylesports, Ladbrokes, Sky Bet, Sportingbet, Unibet, Vbet, William Hill |
| Low | Betfred, Betsafe, Genting |
Can You Get Your Money Back From Your Bank?
The short answer to this, in most instances, and with most banks, is no; you will not be reimbursed by your bank should you lose funds due to a bookmaker becoming insolvent. This may vary from bank to bank, and it is certainly worth asking the question should you run it to problems, but overall you should not expect your bank to come to the rescue.
The regulations regarding credit cards were more beneficial in this regard, but with credit card deposits to gambling sites now being prohibited in the UK, this has become a moot point in 2020.
What Happens to Your Outstanding Bets and Loyalty Points?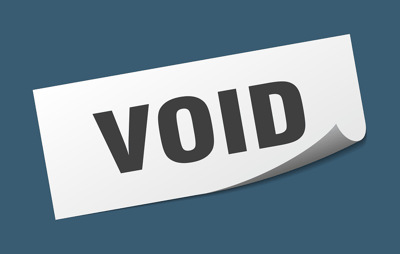 So, whether or not you get any or all of your money back will largely depend upon the level of fund protection provided by the bookmaker. But what about any outstanding bets or loyalty points accrued?
There are no hard and fast rules in relation to this. However, in most instances unsettled stakes are dealt with in the same manner as funds held in a betting account. As such, we would suggest you are unlikely to see these stakes returned to you by a bookmaker offering only a low level of funds protection.
Things are likely to be brighter when dealing with companies in the medium and high category. Generally speaking – and particularly with the high protection companies – you should expect to receive your full stake back for any unsettled bets, including any ante post wagers. This may not be ideal, particularly for any longstanding ante-post bets which look like they may come to fruition, but getting your stake back is certainly better than nothing, and there have been instances where customers have fared better than this.
Sunbets for example – who folded in 2018 – may have got things very wrong with their product, but do at least deserve credit for the manner in which they dealt with their affected customers. All current bets were at least voided and the stake returned to the customer, but the company also took the additional step of paying out on any outstanding bets which appeared likely to win.
Salvation can also come should the folding firm be taken over by another company. Betbright had a pretty high profile, in horse racing in particular, when ceasing to trade unexpectedly at the beginning of March 2019. This caused outrage amongst the many customers who had placed ante post wagers for the hugely popular Cheltenham Festival – often at significantly bigger prices than those available at the time of the closure.
Initially it looked as though all such bets would be voided and the stakes returned, but in the end the new owners, the 888 Holdings group, took the step of honouring all such bets for the Cheltenham Festival, whilst returning the stakes for any other ante post bets.
So, what happens to your bets should a bookie go bust? As we can see, the answer to this question can depend upon a number of factors; including the exact policy of the insolvent company, and whether they fold completely or are taken over to some degree by another firm. By sticking to those operators who offer a medium/high level of protection though, you should expect to at least receive your stake back.
The news isn't so good when it comes to any points accrued through a company's loyalty scheme. We would suggest you should expect to wave these points goodbye if a bookmaker was to go bust. We certainly can't find any instances of a folding firm converting these points to cash and paying them out, or of any such points being honoured by a new company taking over. Our advice in this regard would be: should the option exist to convert loyalty/comp points to cash, then you should do so at the first sign that your bookmaker is in trouble.
Warning Signs To Look For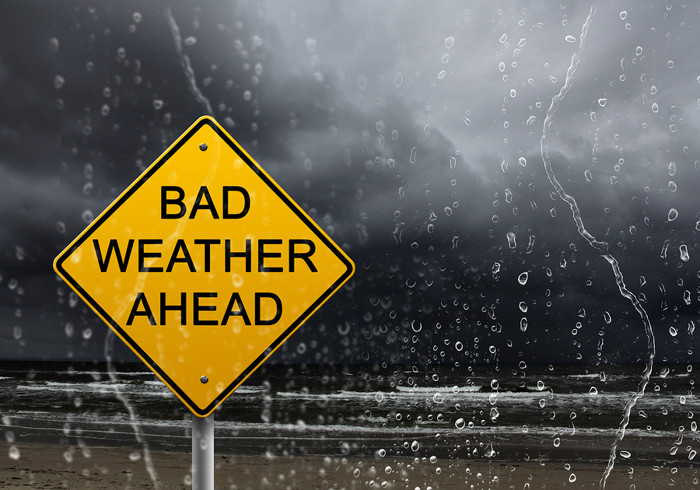 Often the news of a bookmaker collapsing, can come all too late for existing customers, with press reports of a firm's demise being the first the public hears of it. There are however certain signs which may signal trouble is afoot:
Withdrawal Problems – All sites are required to provide an expected time frame for withdrawals to hit your account. This can vary from a matter of hours for e-wallets, to a few days for debit cards or bank transfers. Should a company begin to take significantly longer to process withdrawals than these specified time frames, this may well hint at cash flow problems.
Poor Customer Service – Always a negative in any case, but should any enquiries you make be met with only the vaguest of responses, or a stony wall of silence, we would recommend withdrawing your money and going elsewhere. Silence may indicate that the company is being overrun with enquiries/complaints, or alternatively that they have no good news to relay to you. A bad sign either way!
Spectacular Offers – It can be easy to get sucked into these, but a degree of caution is advised. Outlandish offers can be a last desperate act to attract business to the failing firm, and may represent a significant gamble for the company involved. When it comes to offers, we would recommend comparing any new incentive with those available at the more established names such as BetVictor or Coral. Anything way out of line with these is likely to be too good to be true.
The Benefits Of Using An E-Wallet
For anyone looking to minimise their exposure should a bookmaker go bust, it may be advisable to use an e-wallet company such as PayPal, Neteller or Skrill. There are two main reasons for this.
Due to the quick withdrawal times when compared to bank accounts, e-wallets make it that much easier to move funds in between different betting sites, or in and out of the same site. As such there is no real reason to leave significant sums sitting in a betting account.
The second point also relates to the speed of withdrawal versus that made either via bank transfer or to a debit card; in the instance of a bookmaker going out of business, the administrators may well freeze the company's accounts – including all pending withdrawals. Clearly having a withdrawal period of only a few hours, such as that offered by an e-wallet, is beneficial in this situation, when compared to the one to two days minimum – and sometimes three or four days – of a debit card withdrawal or bank transfer.
What Happens if the Brand is Sold?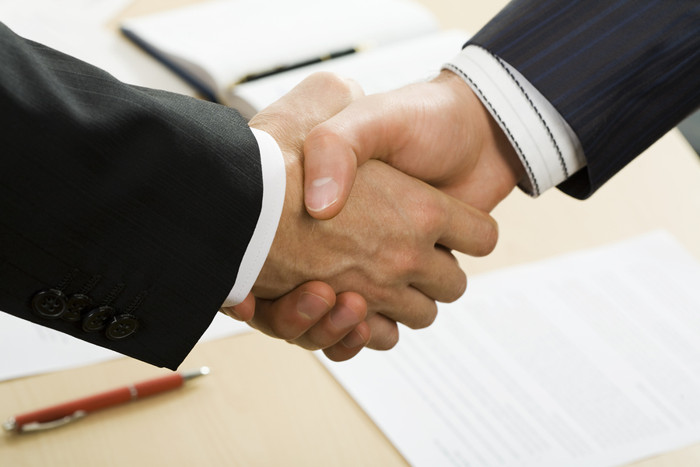 As touched on previously, when a bookmaker does become insolvent and ceases trading, one of two things tends to occur. In the first instance the bookmaker completely winds up, pays out what it can to those owed money – hopefully including the punters – and then simply ceases to exist.
In the second scenario, a rival firm may step in and acquire the failing business. The purchasing firm may take on the whole company or, more commonly, only aspects of the business, such as its technology or customer base.
The main driver behind the 888 Holdings group's acquisition of BetBright, for example, seems to have been the company's technology, with the customer base coming along almost as an afterthought.
An example of only the customer base being purchased came with Bet Butler taking on the clientele of Bodugi in 2014. In this case, Bet Butler did transfer all Bodugi balances over to their platform, but added the stipulation that all balances must be wagered at odds of even money or greater prior to withdrawal. Not ideal. And a situation which became even worse for those poor Bodugi punters when Bet Butler themselves went bust later in the same year.
It is important to state that a firm taking over a new company is in no way legally obligated to also take on that company's existing liabilities – including player balances and outstanding bets. Whether or not the purchasing company does so is dependent upon the exact terms of the deal.
Generally speaking though, a struggling brand being sold to a competitor is good news for the customer. This is particularly the case if the company due to go out of business only offers a low level of fund protection. An excellent example of this being the recent goings on at Moplay.
What Happened to Moplay?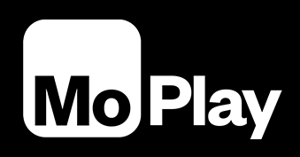 Whilst it may not happen regularly, bookies do go bust from time to time, with 2020 seeing the relatively high-profile case of Moplay hit the headlines.
Moplay certainly were not in anything like the same league as the likes of Ladbrokes, Coral or William Hill when it comes to well respected and established betting companies, but following what seemed to be a promising start – at least from the outside looking in – and an association with Premier League giants, Manchester United, the future did look to be relatively bright.
And then it all went wrong. Here we take a look at the short lifespan of Moplay, to illustrate how this can all play out when it is the bookmaker who ultimately loses it all.
August 2018 – Moplay is launched by parent company Addison Global. Everything looked in place for Moplay to make their presence felt as they had a former William Hill executive acting as CEO and an ex-Ladbrokes director as COO; an eye-catching deal as the official betting partner of Manchester United, and a company statement reading "Moplay – the slickest betting app on the market, delivering the best online betting and gaming experience around. We're here to shake up the industry."
Late 2018/Early 2019 – Initial reports of significant growth, and further sponsorship arrangements with Watford FC and Hertha Berlin.
Mid 2019 – Rumours begin to circulate of Moplay failing to pay their advertising partners, reportedly due to a difficulty in accessing funds from their primarily US-based shareholders.
20th September 2019 – Manchester United files a US civil complaint, seeking millions in unpaid sponsorship fees.
Late 2019 – The tail end of the year sees Moplay notably scaling down its advertising and promotional activities.
19th February 2020 – The entire executive team of the company steps down. Very shortly before…
19th February 2020 – Gibraltar Licensing Authority suspends Addison Global's license.
20th February 2020 – British Gambling Commission suspends Addison Global's license.
22nd February 2020 – Moplay stops processing withdrawals, issuing the following statements: "Due to financial difficulties, we are unable to process withdrawals" and "We draw your attention to clause 9 of our terms and conditions which refers to the status of funds in the event of insolvency." And the wording of clause 9? "Funds will be held separate from company funds in a mixture of bank accounts and reserve funds which we hold with our payment processors. However, if there was ever a situation where we became insolvent, your funds would not be considered separate to the other company assets and you may not receive all your funds back." (That is, the low/basic/not protected classification of funds segregation outlined above.)
24th February 2020 – Moplay officially announces that the business is insolvent.
3rd March 2020 – Hope for existing customers, as the administrators announce that the Moplay customer base will be put up for sale.
16th March 2020 – Betfred steps in to purchase the UK and Ireland player base – amounting to 45,000 active accounts – promising to honour all existing Moplay balances. Any unsettled bets placed with MoPlay will be made void, with the stakes returned to the customer. EagleBet provide a similar arrangement for the German player base.
List of Recent Bookies That Have Gone Bust
A fairly happy ending for Moplay customers in the end then, but it doesn't always work out that way. The below table details the outcome for existing customers in relation to a selection of bookmaker closures over the past 10 years.
| Company | Year Folded | Outcome For Existing Customers |
| --- | --- | --- |
| Canbet | 2014 | Company folds and fails to honour existing balances or unsettled bets. |
| Bodugi | 2014 | Purchased by Bet Butler who honoured balances but applied a play-through requirement prior to withdrawal. |
| Bet Butler | 2014 | Player database purchased by Momaco. However there have been no reports of players ever receiving any money back. |
| 666Bet | 2015 | Company folds. Funds shortage leads to some players receiving money back and others not. |
| Win Cash Live | 2016 | Company folds. No reports of players receiving any funds back. |
| Sun Bets | 2018 | Company folds but honours balances, and pays out on a selection of ante post bets – returning the stakes on the rest. |
| Betbright | 2019 | 888 Group purchases company. Balances are honoured, as are ante post bets on the Cheltenham Festival. All other outstanding bets are made void and stakes returned |
| MoPlay | 2020 | Accounts purchased by Betfred who honour balances. Outstanding bets voided with stakes returned to customers. |
As we can see, that although it is pretty rare relative to the number of bookmakers in operation, the folding of betting firms does happen, and can often be a painful experience for the existing customers.
The single best piece of advice, in order to minimise your chances of encountering anything similar, would be to stick to those providers who offer at least a medium level of fund protection.
If using the low protection operators, limiting the amount of cash you leave lying in the site at any one time would be advisable – all the more so should the site in question is relatively small or new to the market, as history shows us these are the firms who are most likely to go bust.