The 21st century has undoubtedly been a golden period for the punter, with the explosion of the Internet and proliferation of gambling websites providing a level of choice and competition never before witnessed in the gambling game; a statement which has proven to be particularly true for bettors in the UK. Thanks to favourable gambling legislation, a strong customer base and long-standing betting tradition, the UK was viewed as the one of the real global hotspots for gambling in general and sports betting in particular.
Competition is, of course, always a benefit for the customer, as firms bid to outdo each other with ever more generous sign up offers and promotions. However, for some firms, this competition has simply proven to be too hot to handle – a situation not helped by recent regulatory changes which have begun to put the squeeze on those firms doing business with UK customers.
Index of Sites
Changes in Betting Regulations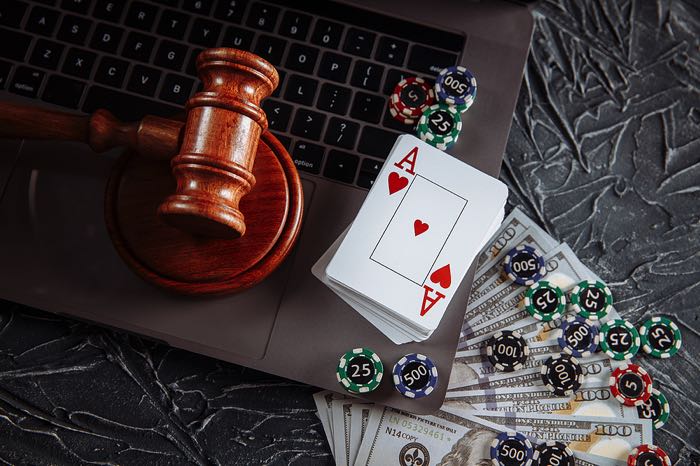 Changes, such as the 2020 ban on the use of credit cards to fund betting accounts, more stringent compliance measures and the Fixed Odds Betting Terminal (FOBT) stake reductions – and the related tax hike for online firms (from 15% to 21%) – have all acted to reduce the appeal of operating in the UK market. And then of course there was Brexit, which surely can't have increased the appeal for those EU-based betting operators.
For the majority of the big successful firms, it has been a case of business as usual, although the likes of the Ladbrokes-Coral and Betfair-Paddy Power mergers do hint at a desire for even the biggest names to streamline their businesses and costs. However, a combination of these changes and other factors has been enough to sound the death knell for a number of smaller firms, whilst others have continued to operate – just not in the UK.
Here we take a closer look at those betting firms who have either left the UK market or closed altogether, in addition to those who are still open for business to UK punters, but in a significantly altered form. For each member of this UK gambling graveyard, we will outline exactly what factors lay behind the departure/closure, and importantly, what happened to those customers who held an account with these firms.
Brands That Left the UK Market
We turn first to those firms who, rather than ceasing to operate altogether have, for one reason or another, simply taken the decision to no longer do business in the UK.
Royal Panda (2020)

This Dutch-founded site was licensed in Malta and officially launched in 2014. A strong focus on loyalty and rewards soon saw the sports betting and casino operator build up a strong following –strong enough to attract the attention of LeoVegas, who purchased the site for $260 million in October 2017.
WHEN & WHY DID THEY LEAVE?
In early January of 2020, it was announced that Royal Panda would soon become unavailable to UK punters. No new signups were taken from 8th January, with the site then officially quitting the UK market on 31st January. The site would however remain open to non-UK customers.
Poor performance was cited as the reason for the site closure, with a LeoVegas spokesperson stating, "We are focusing on the LeoVegas and other Rocket X-managed brands for the UK market going forward." And, "Those brands are performing better in the UK market, and therefore we want to invest in them rather than in Royal Panda."
That was a fairly honest statement from the company, but quite a turnaround for Royal Panda which, at the time of being purchased, had a considerably stronger presence than the LeoVegas branded site in the UK. One theory is that LeoVegas were seeking to streamline their UK operations having been hit with a £600,000 fine in May of 2018, and chose to focus on building up their flagship brand at the expense of Royal Panda.
WHAT HAPPENED TO EXISTING CUSTOMER ACCOUNTS?
Whatever went wrong with the performance of the brand following its acquisition by LeoVegas, the firm at least deserves plenty of credit for the manner in which they wound things up for existing account holders.
All funds were proactively returned to the players via the original payment method, with alternative means being sought where necessary. In addition to this, any ante-post bet where the odds had shortened since the time of placement was automatically settled as a winner, up to a maximum return of £100. In the event that the odds had lengthened since the time of placement, the bet was made void and the stakes returned to the customer. You can't say fairer than that really.
ComeOn & Mobile Bet (2019)
A big player in the Nordic market, ComeOn launched in 2008 and held licences to operate in the UK, Sweden, Denmark, Malta, Poland, and the Schleswig-Holstein region of Germany. A successful start saw the firm purchased by Swedish investors Cherry AB, with Cherry AB then in turn being snapped up by European Entertainment Interesser in May 2017.
A player in the UK market since 2014, brands falling under the ComeOn umbrella included the flagship ComeOn.com, MobileBet.com and GetLucky.com. Grabbing the headlines thanks to their sponsorship of Accrington Stanley upon the return of the milk advert club to the football league, ComeOn also launched a high-profile TV advertising campaign, and became known for their very competitive loyalty offers.
WHEN & WHY DID THEY LEAVE
ComeOn's UK operations drew to a close in late September 2019, with no new UK customers accepted after the 23rd September, and existing customers unable to access their accounts after 29th September of that year.
The reasoning for this departure is perhaps best summed up by the statement issued by the firm at the time. According to Chief Executive, Lahcene Merzoug, the "UK is a very mature and highly competitive market and the financial risks are big" and, "We have never had a non-compliance breach, but we've seen competitors being fined big numbers and that creates uncertainty".
Considering Ladbrokes-Coral had been slapped with a £5.9 million fine in August of 2019 for breaches related to duty of care and money laundering, it seems reasonable to assume that this may have been the event to which Merzoug was referring.
This willingness to abandon the UK market was also related to the fact the UK business didn't represent a significant chunk of the company's overall portfolio, in addition to a perceived reduction in the significance of holding a UK Gambling licence. All of this was again aptly summed up by the company's CEO:
At the same time the UK license has lost its symbolic value. Before you almost had to have one to be looked upon as a credible company. Today we hold licenses in many European countries and given that the UK has never been a big market for us, it's a wise move to put our focus elsewhere.
WHAT HAPPENED TO EXISTING CUSTOMER ACCOUNTS?
All customers were given until the 29th September 2019 to withdraw existing funds, with any withdrawal requests after this date being made via customer services. Any bets due to be settled after the 29th September were cancelled and the stakes returned to the customer's account. Not an ideal scenario, but it does seem that existing UK customers did at least get their money back.
Everymatrix – Jetbull (2019)

Founded in 2007 and Licenced in Malta, Jetbull were the flagship Business to Consumer (B2C) site of the larger Everymatrix Group. Everymatrix being a London based gambling software provider who, in addition to running sites of their own, also provided software solutions to other betting businesses encompassing casino, sports betting, sports data, payment processing and more.
The biggest of the B2C brands to use the proprietary Oddsmatrix platform, Jetbull had around 600,000 customers, and were renowned for the wide variety of sports covered, in addition to an extensive casino and poker offering.
WHEN & WHY DID THEY LEAVE?
Everymatrix's licence to operate B2C services was suspended in early September 2019. All Everymatrix-operated sites – including Jetbull, Bookee, sportingindex casino, fantasino, draganaraonline, mrwin, westcasino, playfrank and pwr.bet – were unavailable to UK customers from 23rd September, 2019.
The UK Gambling Commission took the decision to suspend the licence whilst a review into the conduct of the company was carried out, with this review reportedly being related to the manner in which Everymatrix dealt with problem gamblers.
Significantly for Everymatrix, the UK Gambling Commission had only suspended the B2C licence, and as such the company remained free to operate its business to business (B2B) arm. Rather than fight the B2C licence suspension, Everymatrix – stating that the reputation of its B2C business had been, "irreparably damaged" by the licence suspension – simply let the licence go and began to focus their UK operations solely on the B2B side of the business, whilst maintaining a number of its own sites in other European nations.
The above may initially sound like a fairly severe sanction for Everymatrix, but in reality, it seems to have been of only limited relevance to the overall strategy of the company. In May 2019, CEO, Ebbe Groes, had already stated that the firm would be looking to, "focus exclusively on our role as a software service supplier."
Jetbull itself was in fact already in the process of being sold to the Swedish company AMGO at the time of the investigation. A stipulation of this sale did however state that the site would continue to operate under the Everymatrix UK licence, and so, despite no longer being owned by the company, Jetbull is nevertheless unavailable to UK customers to this day. The domain names of all of the other Everymatrix sites mentioned above are currently listed as inactive on the UK Gambling Commission website.
WHAT HAPPENED TO EXISTING CUSTOMER ACCOUNTS?
Thankfully, all of the above seems to have had little negative impact on the company's existing clientele. Customers were still able to log in to their accounts in order to withdraw funds up to the date of closure, after which point withdrawals could be made by contacting customer services. The terms of the suspension also permitted the honouring of any outstanding ante post bets.
Winner & Titan Bet (2018)

Winner and Titanbet were both operated by the Isle of Man-based PT Entertainment services, and offered sports, casino and poker products. Each site had developed a significant UK customer base, prior to it all unravelling in 2019.
WHEN & WHY DID THEY LEAVE?
In May of 2019 an investigation was launched by the Gambling Commission relating to complaints made by the family of a deceased former customer of both Winner and Titanbet. On 1st June, 2019 – prior to the conclusion of the investigation – PT Entertainment Services closed the doors of both sites; although Titanbet.com does still exist for non-UK players. The company did state at the time that this decision had been taken before they were aware of any impending investigation, but the swiftness of their action did mean they avoided a likely fine of around £3.5 million.
Regardless of the sites having already been shut down, the gambling commission completed their investigation and deemed it to be in the public interest to publish its findings. Those findings didn't make happy reading for PT Entertainment Services, as the UKGC noted "serious and unacceptable failures" in relation to player protection.
WHAT HAPPENED TO EXISTING CUSTOMER ACCOUNTS?
It was a relatively happy ending for the existing customers at least, who were given until the 1st of June to log in and withdraw funds, with withdrawals after that date then being processed via customer services. All existing sports bets due to settle by the end of 2019 were also honoured.
Brands That Have Closed Altogether
Whilst the competition, legislative and tax changes have witnessed a number of businesses refocussing their attentions away from the UK market, for others, the impact has been even more dramatic. We now move on to the list of those brands who no longer exist at all – either in the UK or elsewhere. A list which includes some pretty big names.
MansionBet (2022)
The Mansion Group have long enjoyed much success in online casino gaming. Based in Gibraltar, they first launched the Mansion Casino in 2004 before acquiring the award-winning Casino.com and turning it into their flagship site.
Casino gaming continued to be their speciality but in 2018 they wanted to try their luck at sports betting. After all, they had sponsored several prominent football teams prior to this such as Tottenham and Crystal Palace. This was something they had previously offered but the decision was made to create a dedicated brand and focus more squarely on the bookmaking realm. Not lacking in brand-recognition and able to fund more sponsorship deals across sports, the timing appeared to be right for the creation of MansionBet. This was the only Mansion website to be dedicated to sports betting although it did not focus solely on this, also offering customers a range of casino games and virtual sports.
WHEN & WHY DID THEY CLOSE?
On 8th March 2022, news broke that MansionBet would be shutting for good at the end of the month. It was a story that came rather out of the blue in the sense that there had been no prior murmurings that Mansion might pull out of sports betting. For industry experts though they were not overly surprised to see a young site effectively forced out by the larger names given how tough the competition is. In an official statement delivered by the Mansion Group CEO, no details regarding the retreat were provided other than it was a 'commercial decision'. This strongly suggests that MansionBet was not proving as profitable (if at all) as initially hoped.
The Mansion Group stressed that it was only MansionBet that was ceasing trading and that their three casino websites (MansonCasino.com, Casino.com and SlotsHeaven.com) would continue as normal. This was simply a tactical retreat that saw Mansion return to what they knew best and what had been the foundation of their near two-decades of success.
WHAT HAPPENED TO EXISTING CUSTOMER ACCOUNTS?
With the Mansion Group still fully in operation and simply prioritising their more profitable websites, there was no reason for MansionBet customers to panic. They were informed on the website that they could withdraw all their funds prior to the website closing on 31st March 2022. After this point all accounts would be closed and there would no longer be any means of logging in.
For any customer who missed this deadline, they were told they could retrieve their funds simply enough, by just emailing customer support, providing they meet the 28th April 2023 deadline. MansionBet immediately stopped customers from placing new bets but did state they would honour any existing bets due to be settled prior to 28th April 2023, paying any winnings in full. In the case of bets that would not be settled until after this date, these were simply voided with the stake returned to the customer. Any customer funds that remain unclaimed after all deadlines have passed will be given to a charity that helps with responsible gambling.
Moplay (2020)
Launched in August 2018 by parent company, Addision Global, and backed by a vastly experienced board, including former executives and directors from William Hill and Ladbrokes, Moplay were a bold new entry into the online betting market.
Boasting a slick app to go with their mobile-centric brand name, and a high-profile deal as the official betting partners of Manchester United, the company seemed set to make a significant splash. Less than two years later, they were out of business.
WHEN & WHY DID THEY CLOSE?
The first warning signs that all was not well at Moplay appeared in May 2019 as reports emerged of the company failing to pay their advertising partners. Reports which were then lent significant substance later in the same year, when Manchester United filed a US Civil complaint against the company in pursuit of millions in unpaid sponsorship.
Exactly how things became so bad so quickly for Moplay – particularly following such an encouraging start – remain a little murky, but they seem to be related to shareholder backing which was promised but ultimately not delivered, effectively leaving the firm up the creek without a paddle. Tied in to high profile and expensive sponsorship deals, but with no access to the funds which were supposed to pay for them, and with a business which simply wasn't growing quick enough to cope, the end was nigh.
Mid to late 2019 then saw notable cutbacks on the promotions and advertising fronts, with the final death knell being sounded in February 2020 as the entire executive board abandoned ship and stepped down from their posts.
The suspension of the company's gambling licences followed soon after this and the company was officially declared insolvent on 24th February 2020.
WHAT HAPPENED TO EXISTING CUSTOMER ACCOUNTS?
Moplay stopped allowing withdrawals from 22nd February 2020, directing customers to a list of terms and conditions which stated
…if there was ever a situation where we became insolvent, your funds would not be considered separate to the other company assets and you may not receive all your funds back.
However, all was not lost, as Moplay's customer base was put up for sale and purchased by Betfred on 16th March, 2020. Fred Done's firm promised to honour all existing balances, whilst voiding all outstanding bets and returning stakes to the customers.
BetBright (2019)
Launched in 2013 and backed by the Dublin-based Dedsert Ltd, BetBright were an eye-catching arrival on the online gambling scene, with their in-house software immediately comparing very favourably with many of their competitors.
Adding an online casino to their sportsbook offering in 2014, BetBright also went pretty big on the promotional front – including sponsorship of a number of major horseracing events. Industry awards and the appointment of high-profile racehorse owner Rich Rici as Executive Chairman soon followed and the company seemed to be firmly on the rise.
WHEN & WHY DID THEY CLOSE?
Seemingly out of the blue in early March 2019, it was announced that the 888 Group had purchased the technological platform aspect of the BetBright business for £15 million, and the company would cease to trade immediately.
This was certainly one of the most surprising closures of recent times, and seems to largely have come down to the fact that, although successful, the company didn't feel they would be able to meet their goals of joining the really big hitters of the online gambling world. As such the decision was made to cash in on their biggest asset, i.e. the in-house technology platform which had become the envy of much of the industry.
WHAT HAPPENED TO EXISTING CUSTOMER ACCOUNTS?
Not only was the closure of BetBright surprising, the timing of it was also exceedingly bad, coming as it did on the eve of the Cheltenham Festival. Given the company's strong focus on horse racing, it was no surprise that customers with the firm had placed a high number of ante-post bets for the biggest event of the racing year.
These customers were understandably more than a little disappointed when informed that these bets would be made void, with the stakes being returned and made available for withdrawal together with any existing balances.
In the end, 888sport stepped in to appease the disgruntled customers, and despite not having purchased the customer base, they agreed to honour all outstanding ante-post Cheltenham Festival bets. Stakes on other ante-post markets such as the Premier League were returned.
Vernons (2019)

One of Britain's major Pools betting operators, Vernon's were a big deal in their time, but like others in the industry they were badly hit by the rising popularity of the "small stakes big win" offered by the National Lottery. Having been owned by Ladbrokes since 1989, the firm were then purchased by Sportech in 2007.
Having also purchased the other major Pools operators, Sportech bundled these brands together to launch the new "The Football Pools" product, effectively ending Vernon's as an identifiable Pools company. However, Sportech didn't abandon the Vernon's name altogether – launching Vernons.com as a more traditional betting site – offering sports betting, casino, and bingo – in 2008. This site was then purchased by Netplay TV plc for £3 million in 2013.
WHEN & WHY DID THEY CLOSE?
The failure of Vernons.com can be put down to the terminal combination of a lack of investment and an ultra-competitive market, as despite seemingly enthusiastic new owners, and an established and recognisable brand name, the new site was never able to find itself a successful niche.
Not helped by a website which appeared notably dated in comparison with their competitors or by a lack of imaginative promotions or offers, the site officially closed down in January 2020. The historic Vernon's brand was no more.
WHAT HAPPENED TO EXISTING CUSTOMER ACCOUNTS?
By all accounts, there weren't too many existing customers at the time of the closure, but those who did remain had all balances returned, with any outstanding ante-post bets being made void and stakes returned.
Super Lenny (2018)
Based in Malta the Gaming innovation Group (GiG) are known for a strong B2B business built upon their iGaming Cloud platform. They do however operate a number of B2C businesses, including Guts.com and Rizk, and in 2014 Super Lenny was added to the mix.
Who exactly Lenny was, or is, remains something of a mystery, with the site logo displaying a man in a suit with a stag's head doing little to shed any light on the matter. Nevertheless, stranger things have worked in the past, and backed by rock solid software and competitive promotions, Lenny strode boldly into the competitive online environment.
WHEN & WHY DID THEY CLOSE?
In October of 2018, it was announced that Super Lenny would cease to trade by the end of the year, with the decision coming following a strategic review of the GiG business and its brands, with a company statement highlighting the importance of "maintaining long-term sustainability" and "prioritising stronger brands".
The Super Lenny site actually isn't as dead as some others on this list, and still exists as a guide to UK casinos and sportsbooks, with the number one ranked site being the GiG-operated, Rizk. Strange that.
WHAT HAPPENED TO EXISTING CUSTOMER ACCOUNTS?
Lenny may have turned out to be not quite so super after all, but thankfully, there was no hardship bestowed upon the punters. All existing customers were simply given the choice of having their account migrated to another GiG-operated site of their choosing, with all balances and existing bets being retained.
Sun Bets (2018)
Launched in August 2016, Sun Bets saw Australian gambling operator Tabcorp join forces with the Rupert Murdoch-owned News UK to create a sports betting and casino site built around one of the news group's most famous brands.
Having already branched out to huge success with ventures such as "Dream Team", and quickly reached 300,000 registered customers, Sun Bets appeared to have a real shot at making their presence felt in the online betting world.
WHEN & WHY DID THEY CLOSE?
The sun set on the venture on the 19th July 2018, with Tabcorp shelling out £39.5 million to News UK in order to cut short its 10-year deal with the group.
There is no great story behind this one really, with the closure simply being attributed to the poor performance of the site – lending credence to earlier reports that the venture had lost £51 million in its first year alone.
Whilst Tabcorp paid up and moved on, News UK seemed optimistic the brand may be revived and that a new betting partner for The Sun could be found. However as of 2020 this has not materialised, and the newspaper-branded site remains consigned to the scrapheap.
WHAT HAPPENED TO EXISTING CUSTOMER ACCOUNTS?
Whilst Sun Bets ultimately failed, the company did at least go out in the right way and deserves some plaudits for the manner in which it dealt with its customer base. All customers were able to withdraw any remaining funds in their account, and any ante-post bets deemed likely to win were paid out as winners with all others being refunded.
As a final gesture of goodwill, any existing free bets or bonuses were also converted to cash and added to the customer balances.
RealDealBet (2018)

Launched in 2015, and owned by the Malta-based operator Blue Star Planet Ltd. Real Deal Bet were an online sportsbook and casino based around the branding of former heavyweight champion of the world, Evander Holyfield. With an understandable focus on boxing, and extremely competitive signup and bonus offers, the site seemed to be on a sound footing as it strove to carve out a section of the market.
WHEN & WHY DID THEY CLOSE?
However, it didn't quite work out for the boxing-branded betting site which officially closed down on 1st March 2018. No detailed reason was ever issued by the parent company for the closure of the brand, other than the catch-all statement that it had been a "Management Decision".
With this lack of clarity, we can only really speculate on the reasoning, but it seems likely that Real Deal Bet struggled to garner the kind of customer base anticipated, and as such, Blue Star Planet Ltd opted to focus their attentions on their more well-established and popular 10bet site.
WHAT HAPPENED TO EXISTING CUSTOMERS ACCOUNTS?
Again, the impact on customers in this instance should only have been minimal, with all existing accounts, bets, bonuses and balances being moved across to the 10bet website. Running on the same SB Tech software as Real Deal Bet, and offering the same bets, bonuses and promotion, any differences resulting from this switch were on a cosmetic level only.
Stan James (2018)

Founded in a single shop in Compton back in 1973, Stan James never quite made it onto a level footing with the traditional big three of Coral, Ladbrokes and William Hill on the high street.
However, they were one of the real pioneers in the world of telephone betting, and for a time, became the go to bookmaker for those looking to bet in-play on a whole range of sports. Having swiftly transferred this experience into the online sphere, they stood out as one of the most traditional names amongst the upper echelon of online bookmakers.
WHEN & WHY DID THEY CLOSE?
The writing had perhaps been on the wall for Stan James from the moment that Unibet purchased the online arm and brand name of the business for £19 million in 2015. This immediately ended the sight of the Stan James name on the high street, with the bricks and mortar portion of the business being rebranded as MegaBet.
Stating at the time of the purchase that they would be maintaining the brand name for a transitional period only, it was therefore no great surprise when the Stan James website was officially closed down on 26th February, 2018.
The main driver behind this decision seems to have been to consolidate the business's customer base under the Unibet banner. The timing was also particularly advantageous for the company, as Stan James had existing sponsorship agreements in place for a number of high-profile races at the looming Cheltenham Festival, including in the prestigious Champion Hurdle. These races and all other Stan James sponsorships, instead fell under the Unibet banner – thrusting the emerging brand firmly into the UK shop window.
WHAT HAPPENED TO EXISTING ACCOUNTS?
Sad as it was to see such an established and well-known brand fall by the wayside, the impact on existing customers was only minimal. In reality, the Stan James website had been offering exactly the same odds and bets as the Unibet site ever since the takeover anyway. At the time of the Stan James closure, all accounts, including balances and outstanding bets were therefore simply transferred over to the Unibet site.
Major Rebrands
Whilst some sites have left the British market, and others have ceased to operate altogether, there are also those which continue to be in business – both in the UK and around the world – but in a significantly altered form. It is to these companies to which we turn in our final section.
Totesport to Tote (2020)

Another famous name crops up next, in the form of Britain's biggest pool betting operator. The Tote was originally the brainchild of none other than Winston Churchill and was owned by the British government between 1928 and 2011.
2002 saw the "nanny goat" move online with the launch of the totesport website which, in addition to the traditional pools betting products, also had a strong focus on traditional fixed odds style betting.
Purchased by Betfred in 2011, the business was operated by the Fred Done-owned company until 2019 – at which time it was sold to the newly formed "The Tote Group UK".
WHEN & WHY DID THEY REBRAND?
The new company had promised a new Tote website at the time of the purchase, and duly delivered on this promise in early 2020. The existing totesport website closed for business on 28th January, with the new site then becoming operational in February.
Rehomed at Tote.co.uk, it wasn't only the name of the site which had changed; the product on offer had also altered significantly. Fixed odds bets are no longer available, as the site focussed its racing offering solely around the pool style betting on which the company originally made its name.
A content provision deal with the racing post was also announced, as were reduced pool take-out's, the return of the hugely popular Ten To Follow competition, and an eye-catching offer to match the industry SP should it be better than the price returned by the Tote Pool. All in all it was a pretty major overhaul overall, and one which will likely prove appealing to many horse racing punters.
WHAT HAPPENED TO EXISTING CUSTOMER ACCOUNTS?
As is the case with the vast majority of rebranding situations, this was a straightforward transition for the existing customers, with all balances and outstanding bets simply being transferred over to the new site.
Bet on Brazil to Sport Nation (2017)
Sticking with the unusually themed websites, our next entry was based on the "famous" 1970's and 80's footballer, Alan Brazil. To be fair to Alan he did rack up over 300 career appearances and turned out for the Scottish national side, and is now a prominent radio presenter; but his celebrity status may only resonate with those of a certain age.
Still, it was worth a shot, and in 2016 the Swiss company Argyll Entertainment AG launched BetonBrazil on the unsuspecting betting market. With a strong focus on football betting, and fairly interesting additional content provided by the site's titular figurehead, things started promisingly enough.
WHEN & WHY DID THEY REBRAND?
Alas it seems that the Alan Brazil effect wasn't quite as dramatic as anticipated, and 2017 saw a complete rebranding of the site, with the stated aim of "achieving broader appeal". As such, BetonBrazil didn't strictly close, but rather underwent a complete facelift and is now known as SportsNation.
It wasn't only the name that changed. A new operating system was also brought in as the site moved from FSB to SB tech. All of which resulted in a pretty dramatic overhaul overall, with the new site offering a notably more extensive range of sports betting and casino games.
WHAT HAPPENED TO EXISTING CUSTOMER ACCOUNTS?
A nice smooth transition for existing customers, with all accounts, balances, and bets being transferred to the new and improved Sportsnation site.