Millions of people enjoy gambling as a recreational pursuit that can make brilliant sporting events even more exciting and having a flutter can add a bit of extra spice to some of the more mundane fixtures. Online casino games are also enjoyed sensibly and safely by lot of casino fans and offer an easy, convenient way to get the thrill of casino classics, such as Blackjack and Roulette.
However, whilst the majority of those who enjoy gambling do so in a way that compliments rather than negatively impacts their lives, there can be no denying that for some people betting can be problematic. Betting can be very addictive and the temptation to chase losses, risk more than one can afford to lose or allow gambling to takeover one's thoughts and lives is very real.
The concept of responsible gambling has been around for a long time but, in truth, until recently, many sites merely paid lip service to the concept. They talked the talk but really didn't walk the walk and some less scrupulous sites, of various different types, even tried to target problem gamblers one way or another.
Steps Taken by the Government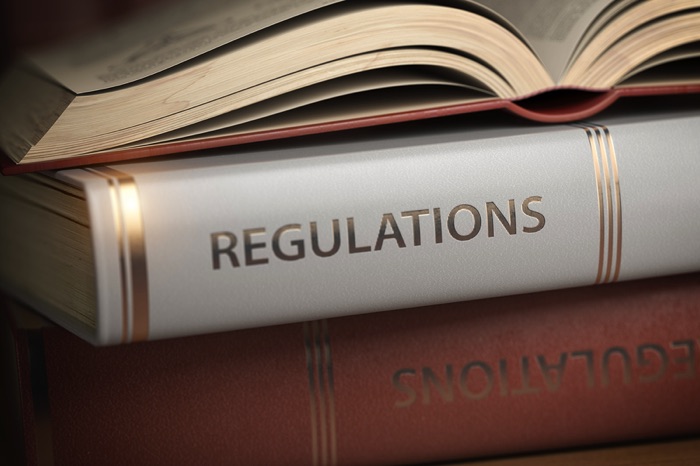 In recent times, there has been a big move towards taking responsible gambling much more seriously though. Pressure has been put on the government by campaign groups and some sections of the media and the issue of gambling has become a hot potato. The government has responded to this pressure in a range of ways, some of which we will look at here.
Steps taken by those in power have forced operators (bookmakers, online casinos and so on) to make changes to marketing, verification processes, staking limits and a whole host of other areas of their business, including things as routine as the colour schemes used on sites! As well as changes mandated by law, the industry has also taken a range of voluntary measures to attempt to make sure gambling remains fun for those who choose to take part, and to make it as easy as possible for those with problems to get help.
Whether these have been a cynical step done purely to try and assuage the government and limit future measures that would be taken against them or a genuine attempt to up their game is hard to know. None the less, much has changed in terms of responsible gambling and here we take a look at everything you need to know.
What Responsible Gambling Measures Do Betting Sites Offer?
There are a whole host of measures that customers can take to stay in control of their betting, be that on sports, casinos, or anything else. These vary from site to site in terms of how they function and also in terms of the range of options available.
Self-Exclusion
The most draconian option for those who feel their gambling is out of control is to self-exclude. If you take this measure you will not be allowed to gamble for at least six months, with longer terms also available. All sites licensed in the UK offer self-exclusion so it is usually very easy to activate.
As well as being able to effectively ban yourself from a single site, there is also a one-stop-shop solution. The excellent GamStop was created in 2018 and allows punters in the UK to self-exclude from all UK-licensed betting sites. GamStop is operated by non-profit organisation based in Harrogate called The National Online Self-Exclusion Scheme Limited.
It takes around 24 hours to activate but with one simple step you should find that you can no longer gamble with any legitimate UK site. You can choose to self-exclude for six months, a year or five years and once that period has passed you can then reactivate your access by visiting GamStop.
This system remains relatively new and has had various issues. The biggest of those is that it is relatively easy to bypass by using subtly different information when trying to join a new bookmaker. GamStop primarily functions on the use of someone's email address, date of birth and post code and so it has been reported that simply using a different email address may be enough to circumvent the controls.
With no official national identification scheme in the UK that can be used as a singular tool to differentiate one person from another, GamStop is having to use a range of methods and technological solutions to make their controls as watertight as possible. It is a great idea but remains a work in progress, although in fairness, as GamStop themselves say, "Once you are registered, it's important to keep your details up to date by telling us if you move house, change your last name or get a new email address. It is your responsibility to ensure that the details gambling companies hold about you are correct and up to date." Perhaps most importantly, they also add, "You're the only one that can make a success of your self-exclusion.
This is the point really of any responsible gambling measure – it is only a tool to help whoever is using it. A determined wannabe-punter will more than likely be able to find a way to gamble. However, the fact they have taken to steps to self-exclude shows that they do want to quit, at least on some level.
The extra time and effort needed to bypass the restrictions GamStop creates are often enough to help most punters. As such, if you are struggling and want to give yourself the best chance of quitting then applying a ban to all UK sites with GamStop is an excellent idea.
Of course, whilst technically speaking a site must be licensed by the UK Gambling Commission in order to accept bets from UK customers, there are offshore betting companies prepared to ignore this. GamStop is of no use when it comes to such illegal sites, but there are other tools you can use, or encourage a loved one to try.
There are a range of technological solutions that restrict access to all betting sites, no matter where they licensed and regulated. One such tool is BetBlocker, whilst others are also available. Whilst BetBlocker is free (it is run as a charitable project that accepts donations), others charge a fee. Gamcare, a charity that also operate the National Gambling Helpline, provide more info on some of the different tools that exist.
In truth, anyone with a real determination to gamble and a modicum of technological savvy will probably be able to find a way around any solution such as this. However, ultimately, they remain a highly useful and effective way to reduce the likelihood of a slip in someone who has decided to try and stop.
How Long Should I Exclude For?
Deciding how long to self-exclude for is tricky. Depending which avenue you have gone down you will have varying options. Generally self-exclusion is used to refer to periods of six months and upwards, with time-outs or cool-off periods (see below) shorter. Normally you can choose to self-exclude for six months, a year, five years or indefinitely/forever.
Assuming you feel that this is the best route for your wellbeing, some may argue that opting for the longest term possible is best. If you have decided that there is a problem, a short-term solution is only putting the problem off and setting you up for a fall further down the road.
However, addiction, be that to gambling or anything else, is hugely complex and whilst in some ways everyone's addiction is the same, in many ways, they are also very different. Some experts would argue that addiction cannot be cured and so an alcoholic will always be an alcoholic. Even if they haven't had a drink for many years, one slip, so the argument goes, would mean a very rapid descent back into their problems.
That being said, this could be seen to ignore the fact that many people can and indeed do go from being alcoholics to being people who can enjoy a drink responsibly, safely and in moderation. In the same way some smokers can quit and just have the odd one here and there without ever returning to the state of full-blown addiction.
Ultimately, it is up to you to decide what you feel is best. It is important that you self-exclude for long enough but at the same time note that almost all bookies will not allow you to reverse this step before the associated time has passed (that would sort of defeat the point!).
Time-Outs or Cooling-Off Periods
If your gambling is not causing you huge issues but you feel a break would be good then a time-out – or cooling-off period, as some sites call it – could be the best option. If you feel you might be edging towards being a problem gambler, it has started to become too big a part of your life or you have simply lost more money than you are comfortable with, then taking a short break is definitely a great choice.
If you opt for this measure you can usually choose from a time period as short as a day, right up to six months. The key differences between this and full self-exclusion (although this may vary from one site to another) are:
Time-out is shorter and not suitable if you feel you are addicted to gambling
During a time-out you may still receive marketing materials and offers by email, text or other agreed means
Your account will automatically re-open after a time-out whereas confirmation may be needed with self-exclusion
Deposit Limits
A less severe option to take more control over your gambling is to add a deposit limit to your account. There are usually options to limit the amount you add per day, week or month and you can place different limits for all three if you choose.
Limits typically become effective immediately, as do reductions to existing ones, but usually you cannot increase them without a 24-hour delay. This is a great option if you know how much you are comfortable losing each month. It is also a brilliant tool to stop you chasing your losses, which is one of the biggest problems for those who find it hard to control their betting.
It is easy to think that you will only place £20 of horse racing bets or casino wagers but then if you lose that quickly there is a big temptation to try and win it back. You deposit another £20 and if that goes just as quickly in goes another £40 and so on.
Having deposit limits is a fantastic way to stop this and whilst 24 hours might not seem like a long time to wait for either a limit change to come into effect or to access "tomorrow's limit", usually it is enough for the bettor to have had time to think and the urge to bet to have passed.
The biggest weakness of a deposit limit, however, is that it will only ever relate to a single site. If you have another account with a different betting site, or just decide to open one, you can very easily deposit and bet as much as you want. Even so, if you are prone to chasing losses or simply betting more than you really want to, applying such a limit with all the sites you lose will at the very least reduce the amount you can lose in one go.
Another option that some sites give customers is to limit their session time, or at least receive a notification when a given amount of time has passed. In this modern age, we are all too familiar with losing hours down some form of screen-based rabbit hole. Whether it is watching kittens on YouTube, scrolling mindlessly through Twitter or whiling away hours in less salubrious quarters of the Internet, many of us have experienced a sudden realisation that we have spent far too long absorbed in an online activity.
Spending hours and hours watching slots roll or Roulette wheels spin is no good for anyone's mental health, let alone their bank balance. Most session limits are merely reminders, rather than actual restrictions but even so, they give you another tool to try and help you remain in control.
How Do I Place Restrictions on My Account?
If you want to Self-exclude from all UK sites with GamStop right now then just visit the GamStop site. Follow the simple instructions and within a few minutes you should have set everything up (although as previously said, this may take 24 hours to become fully active).
Equally, if you want to use a blocking tool, you will find relevant instructions for the different software options at the sites in question. As for other responsible gambling devices and tools, it typically varies from one site to the next.
In the push for a better attitude towards gambling and to encourage people betting within their limits, many sites now offer the choice to set up deposit limits when you register. If you think there is any danger that you may be tempted to bet more than you can afford we strongly suggest setting up some form of limit straight away. Remember, it only takes 24 hours to change these if you decide to.
With other sites, you may find that deposit limits are available either through the "My Account" tab, usually found at the top of the screen, or alternatively under a dedicated "Responsible Gambling" link. This is often found at the bottom of the page where it may also be listed as "Financial Controls", "Deposit Limits", "Take Control" or some variation on one of these.
You will also usually find the other options in the same place but note that some sites make it much easier than others to place controls on your account and there is a lot of variation between the many different bookies and online casinos. Some will allow you to place restrictions on a product by product basis, meaning that if you have a problem with playing online poker but are fully in control of your 20p weekly accumulator on football, you don't need to self-exclude from everything but can just select poker (or casino games, bingo, or any other area that is causing you issues).
Moreover, whilst some allow self-exclusion with a couple of simple clicks, others may involve a more drawn out process and some sort of form. Thankfully, most bookmakers now make this as simple as possible but some of the smaller casinos and sportsbooks do still seem to be lagging in this regard.
Further Help & Advice

Setting up any of these controls should be easy enough though, with step by step guides and instructions on every site. If you are experiencing any negative impact from your gambling, we strongly recommend taking advantage of these tools. In addition, the following bodies can be contacted for further help and advice: