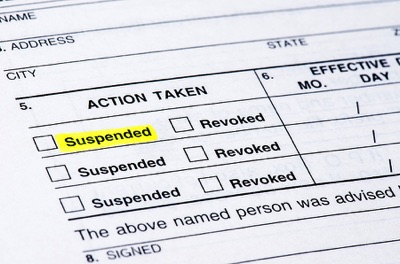 In terms of licensing and regulation, the UK Gambling Commission (UKGC) is one of the most trusted bodies in online gambling. Not all UK punters will agree with that statement but any bettors who have tried getting a positive result from bodies in Curacao, Panama and other distinctly "Wild West" jurisdictions will appreciate that perhaps it is indeed true.
Established in 2007, the UK Gambling Commission are the body that issues licenses to the various gambling and betting companies in the UK. They fall under the umbrella of the UK Government's Department for Culture, Media and Sport and whilst they regulate a wide range of activities, including things such as bingo halls and the National Lottery, our focus here is upon their licensing of online gambling. They are responsible for both companies based in the UK and those overseas who wish to accept UK customers.
Whilst the UKGC issue licenses they also have the power to revoke them. Here we take a look at what happens in such a scenario, why it might occur and whether or not it is possible for a site to "come back" from a suspension.
Do Sites Have to Be Licensed in the UK?

Before we look more closely at sites that have had their licenses revoked, let us consider in more general terms the legal requirements for an online betting site in the UK. Does a site, be it an online casino or online sportsbook, even need a UK licence? If the UKGC opt to withdraw their license, can they simply obtain an alternative one and carry on as usual?
Well, whilst there is no obligation for any betting company to have a UK license per se, if they wish to operate here, which is to say accept customers from the United Kingdom, then there absolutely is. In short, any betting site that allows UK customers to join and bet with them needs a UK license by law. If they choose not to accept customers from these shores then they can gladly operate with a license from any number of alternative organisations, with a small number of the key players listed below:
Malta Gaming Authority
Gibraltar Licensing Authority
Isle of Man Gambling Supervision Commission
Alderney Gambling Control Commission
Swedish Gambling Authority
Gambling (Licensing and Advertising) Act 2014
It was not always the case that UK-facing betting sites were mandated to obtain a license from the UKGC, indeed it is a relatively new requirement. In a controversial move, the Gambling (Licensing and Advertising) Act 2014 meant that any brand/site that wanted to either advertise in the UK or welcome customers from here, could only do so if they had a license issued by the UKGC.
Previously, all that was needed was a license from an authority that was on an approved list of regulators. That included most of the bodies mentioned above, as well as that in Antigua and Barbuda. When the new law came into effect a number of sites decided not to try and get a UK license and so, consequently, were forced to shut down their UK operations.
So, to reiterate the point and answer the question in the subheading, any site wishing to take bets from a UK customer must have a license issued by the UKGC.
Why Does the UKGC Take Action Against a Site?
The UKGC's stated aims are:
To stop "gambling from being a source of crime or disorder, being associated with crime or disorder, or being used to support crime"
Make sure it is "conducted in a fair and open way"
And, "protecting children and other vulnerable persons from being harmed or exploited by gambling"
Any site they deem to be failing to uphold their side of the bargain in relation to these objectives may well fall foul of the Commission's sanctioning powers. On the page linked to above, under "What We Do", the UKGC state that they will "take action where we find operators and individuals failing to follow our rules and regulations" and use "regulatory powers to take enforcement action against licensees".
In short, there are many reasons why a gambling operator may fall foul of the Commission and equally there are many options available to the regulator as a response. The Gambling Commission is held accountable by the government and with so much negative media attention on gambling and increased regulation, it is imperative that they make sure the sites they regulate operate within the prescribed laws.
In simple and brief terms, the following are some of the main reasons why a betting site could be sanctioned. Punishments range from a warning, right up to loss/suspension of license, with fines of varying sizes and other penalties in between.
Mains Reasons Sanctions Are Issued by the UK Gambling Commission
Failure to properly apply anti-money laundering measures
Failure to meet technical standards (for example, with regards to site performance, safety and fairness)
Failure to meet required standards of customer service in particular with regards dispute resolution (when a customer complains)
Failures of social responsibility, which include allowing criminal involvement, failing to prevent (or even encouraging) children to gamble, failing to protect problem or vulnerable gamblers
Not carrying out correct age and ID verification procedures
Why Would a License Be Suspended & Whose Licenses Have Been Suspended?
Perhaps the best way to answer the question of why the UKGC might suspend a license is to look at why they actually have in the past. At the time of writing, the most recent example of this concerned Triplebet's Matchbook, a site best known as a betting exchange but that also offered a casino too.
In February 2020, the UKGC suspended their license and then in April that year they officially published their reasons for taking this action. The Commission gave a full and detailed report on the case and explained that on the 17th February they took the following action (all taken directly from the UKGC article):
Suspend the operating licence
Impose further conditions on the licence
Impose a financial penalty of £739,099
These sanctions followed a protracted review of Matchbook's license which had begun in August 2018. The Gambling Commission felt that the bookie had not fulfilled its duties "relating to anti-money laundering measures" and did not properly comply with the "Commission's social responsibility codes of practice". In addition, they behaved "in a manner inconsistent with the statutory licensing objectives to keep crime out of gambling and to protect children and other vulnerable people from harm."
They went on to say that the reason they were publishing such full and detailed info on the case was because there were "wider lessons to be learnt by the industry in general about the failings we identified." They further went on to explain in more detail why and how Matchbook and Triplebet had failed in their obligations.
Stakers Suspended
Looking back a little further we can see that on the 4th March 2020 the UKGC also took action against Stakers Limited, who operated stakers.com. The Commission suspended their license whilst a review took place, meaning that Stakers were no longer able to accept wagers from UK customers. This review will look at the Commission's belief that "… Stakers Limited has breached a condition of the licence (section 116(2)(a) of the Act))".
At this stage, it is unclear what part of their license Stakers Limited has breached but more information may be made public in due course. As we have seen with the case against Triplebet though, this may well take many months. In relatively recent times, we have also seen EveryMatrix Software Limited have their license suspended (September 2019) and once again, little information is currently publicly available about this.
Other Reasons for Suspension
More recently still, we had the case of Moplay, a site operated by Addison Global Limited and this is a different case to most of the issues we have already discussed. In February, the UKGC suspended their license amidst rumours that they were in financial difficulties and would, therefore, struggle to pay customers. If the Commission feels a bookmaker is suffering serious financial problems, they will act to suspend the license and limit the damage to punters who may otherwise have placed bets that had a high likelihood of going unpaid regardless of the outcome.
They said that, "We consider it appropriate to suspend the licence with immediate effect pending the conclusion of the review," and also that, "We understand, due to its financial difficulties, the company is currently unable to process withdrawals." Little more than a fortnight later the Gambling Commission updated their information on Moplay's owners, saying that, "As of 12 March 2020 the licence for Addison Global lapsed as the company went into liquidation and it therefore cannot provide gambling to consumers in Great Britain."
Suspension Is Last Resort
As we have explained, the UK Gambling Commission has a range of sanctions it can use and it is relatively rare for a site to have its license suspended. A far more common punishment is a fine and over the years there have been some rather hefty ones dished out, depending on the severity of the offence.
Many sites have been fined in the last few years (up to June 2020) and the most common offence in this period has been in relation to money laundering. Fans of the Netflix hit, Ozark, will be fully aware of how gambling can be used to launder money and the UKGC have strong measures in place to ensure that criminals cannot use online betting sites to clean dirty cash.
When these are breached, a fine is typically the first response, although for the most serious and patent transgressions more severe sanctions may be used. Since October 2018, the following sites have been fined for failure to properly implement anti-money laundering procedures. As you can see, the amount of the fine can vary significantly and once again, this is in relation to the seriousness of their breach.
Paddy Power Betfair – £2.2m – October 2018 fine also in relation to social responsibility failures
Daub Alderney – £7.1m – Fined in November 2018 for laundering and social responsibility breaches
Gamesys – £1.2m – June 2019 fine for the same duo of breaches mentioned above
Platinum Gaming – £1.6m – Also in June 2019 and also for the same two issues
Ladbrokes Coral – £5.9m – Group fined in July 2019 for "systemic failings" in relation to money laundering and social responsibility
Petfre – £322,000 – Betfred owners fined for money laundering in October 2019
Betway – £11.6m – Huge fine handed out in March 2020 in relation to Betway's handling of high rollers, once again in connection to social responsibility issues and money laundering
Do Sites Ever Come Back from a Suspension?
In truth, it is very rare for a site to return having been suspended. Clearly, much depends on the reason for and circumstances of the suspension. In the case of Moplay and other similar examples, sites have gone into liquidation and, therefore, ceased trading.
In the case of Everymatrix they made a speedy decision to withdraw from the UK entirely following the suspension. Everymatrix operated a number of white labels and also provided software but they decided to pull out of the UK market altogether.
The Gambling Commission do not take the decision to suspend a bookmaker's license lightly. That means that they pretty much always only do so when they have very good reason to and invariably their further investigation upholds the initial finding.
That is not to say that it is impossible for a site to regain their license but this is not something we have seen happen for a long time. Quite often a bookie will decide that the UK market is simply not worth the hassle caused by the stringent and thorough measures that the UKGC has in place. There are many far less reputable licensing bodies around the world and so typically a site that has been suspended by the UKGC will accept their fate and cease to operate, legally at least, in the UK.