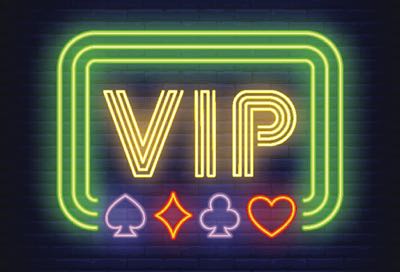 If you are someone who likes to have a regular flutter at the bookies, you may be wondering how you can go about receiving special VIP treatment. As each bookmaker runs their own VIP program a little differently, there is no cut and dry answer, but many do have similar entry requirements. If these VIP schemes are something that interest you, or if you are simply curious as to what they entail, this is the place to find out more.
VIP Scheme v Loyalty Scheme
An important distinction needs to be made between an actual VIP scheme and an open-to-all loyalty scheme masquerading as a VIP scheme. In the case of the latter, all players are either automatically enrolled to the scheme after signing up or they just need to opt in. By placing bets, which are often converted into points, players will end up unlocking special bonuses and rewards through such schemes. While the word VIP may well be used in the marketing, they are simply just fancy looking loyalty programmes not actual VIP schemes.
Loyalty Programmes
Loyalty programmes are often tiered though, and in such cases, the final level, or two levels, can sometimes provide the same benefits of an actual VIP scheme. Often, unlocking these levels is dependent on you being a very regular and/or high-staking gambler for an extended period of time, otherwise you will have insufficient points.
It is possible, however, that these upper VIP levels are invitation only, making it possible to gain quicker access to them. To see a very generic example of a typical loyalty scheme, see the table below.
| | Bronze | Silver | Gold | Platinum (VIP) |
| --- | --- | --- | --- | --- |
| Loyalty/Comp Points Required | 1000 | 2000 | 5000 | Invite Only / 10,000 |
| Perk 1 | Yes | Yes | Yes | Yes |
| Perk 2 | No | Yes | Yes | Yes |
| Perk 3 | No | No | Yes | Yes |
| Perk 4 | No | No | No | Yes |
| Perk 5 | No | No | No | Yes |
You will more commonly find the loyalty based approach at online casinos or online casinos/sportsbooks. Almost all sites have these and as well as earning points for placing bets, you may also be rewarded for deposits, trying new features, fully completing your registration/profile and other general activities.
Tier System
The generosity of such schemes varies from site to site but in truth, even at the best, don't expect too much. Benefits like faster withdrawals, odds boosts, very occasional free bets or free spins, entrance to competitions and prize draws, or a very small percentage of cashback are typical. The higher up a scheme you move the greater the benefits and, often, the faster you earn points (so a £10 bet at Tier 1 might earn you half a point but at Tier 2, a full point, for example).
However, unless you reach the very highest tier, which may require staking equivalent to tens of thousands of pounds a month, the rewards really aren't anything to get excited by. In addition, it is very important for punters to view these benefits as an ancillary perk on the side, rather than something to aim for. As we explain with true VIP schemes, betting more than you would normally do, just to chase such rewards can lead to addictive behaviours, betting more than you can afford and gambling irresponsibly.
As said, these sorts of schemes are more like loyalty programmes though, akin to what supermarkets might offer. Highstreet bookmakers or sites simply dedicated to sports betting, are more likely to simply have an invitation-only VIP program that is more worthy of the name. How you can go about snagging yourself an invite to them will be our next focus.
VIP Scheme Invitations

Betting sites that have an invite-only VIP scheme very rarely advertise the entry requirements. If you ever enquire about it, they will usually tell you something like customers are judged on a case by case basis. So, while it is not a clear case of spending a minimum of £x per week for a certain number of weeks, some general principles do apply.
High Turnover
Betting sites are only going to invite players that both deposit and spend a lot of money. This high turnover is an essential part of qualifying for any VIP program. Making lots of regular bets, but ones that only include a very small stake is not enough. Similarly, a sporadic £200, or even £2,000 bet now and again will not be sufficient either. Potential VIP players need to be regularly injecting their account with new funds and ensuring they are frequently spending it. Actually losing isn't essential, though if you consistently win large amounts you will soon find your account limited or banned, rather than part of a VIP scheme!
Larger Odds & Accas
A large turnover might not be the only thing betting sites look at when weighing up your VIP credentials. Other possibilities that may help you get in include betting on larger odds and accas, using the site's newest tools and facilities, increasing your variety of bets, betting in-play and limiting withdrawals.
To give you an idea how good your chances are, let us direct your attention to the insightful information acquired by the Guardian following a freedom of information request. Through this they noted that from nine anonymous bookmakers, most had a VIP customer cohort of between 2% and 5%. In total, there were thought to be around 47,000 VIP players in Britain alone so they are not quite as exclusive as you might think.
Note that any attempts to 'trick' your way into VIP program are unlikely to work. By this, we mean someone who makes large deposits and only bets on very safe outcomes, before taking their money back out. While you may potentially tick most or all of the VIP requirements by doing this, anyone looking at your account will dismiss you as a possible candidate. This is important as invitations typically do not go out automatically, they will require staff approval first.
What Benefits Do VIP Schemes Provide?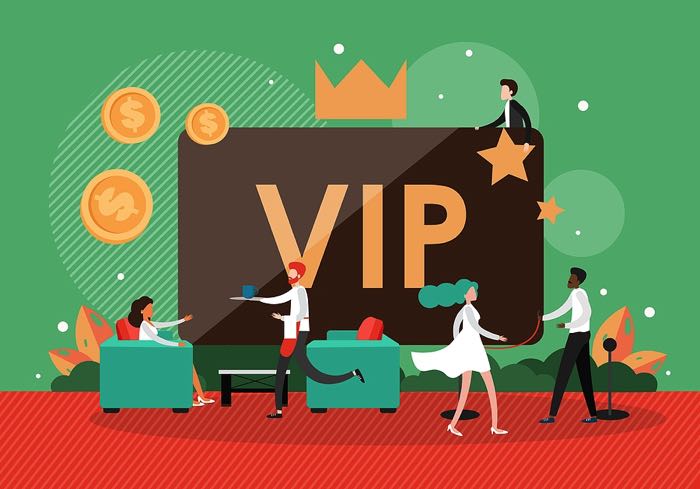 This will vary to an extent depending on the site but many dish out the same kind of perks. One common feature is that you will gain access to a dedicated account manager that will be on hand should you have any queries or problems. Other regular advantages include exclusive promotions often in the form of free bets/spins, deposit bonuses, entry to prize draws, cashback on certain bets, faster withdrawals and birthday gifts.
Hospitality Packages
Within the larger VIP schemes, you will tend to find hospitality packages are thrown into the mix too. Small brands do not usually have the capacity to finance this but your major household names will invite their top VIP players to a range of sporting events and/or luxury days out.
Most major betting sites are sizeable sponsors of various sports and/or have hospitality packages with them, and these are often used to treat their best customers to a true VIP experience. It is only with these superior programs that you really get to enjoy the VIP feeling outside of your betting experience.
Is VIP Membership Permanent?
Absolutely not. Once granted you are likely to enjoy your VIP perks for at least a few weeks but if you suddenly stop betting, or massively reduce how much you wager, then you may be kicked out of the scheme. Only by approximately maintaining, or increasing your spending can you keep your special player status fairly safe.
The only real danger is if you start winnings lots of money on a consistent basis, as your VIP hosts will start to feel much less generous should that happen. The occasional big win is, of course, expected and is fine but if they begin to suspect you are going to hurt their overall take home, expect to be shown the door pretty quickly.
Is a VIP Scheme Right for Me?
There is no clear-cut answer to this as it depends what type of gambler you are. We certainly would not recommend betting more than you normally would, just in the hope of getting into a VIP programme. One of the fundamentals of betting is never to gamble more than you can afford and this still applies here, perhaps even more so.
Perks are not totally certain and there is a very high chance that they will be worth far less than you might lose trying to get them. They are a brilliant reward for loyalty but should be viewed as a perk or thanks, for betting you would normally make anyway, rather than something to aim for.
We would also not recommend opting into any sort of VIP scheme if you consider yourself to be a problem gambler, or a potential problem gambler. Through all the added incentives VIP programmes provide, it is easy to get carried away if you are not too disciplined. The perks themselves are fully worth taking advantage of, but only if they are not encouraging you to spend beyond your means.
Is Anyone Eligible for VIP Schemes?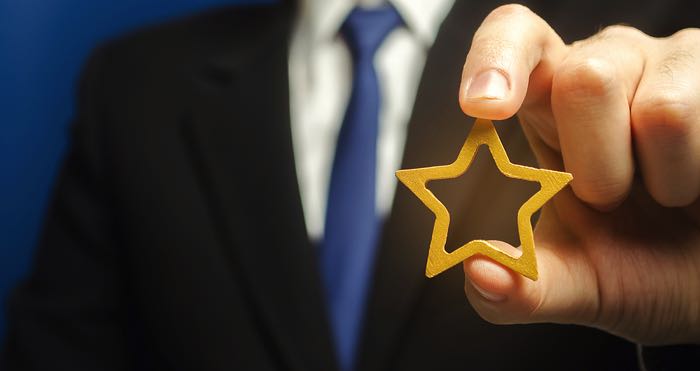 We wanted to make a point about problem gamblers and VIP programs because this has been an issue that has rather plagued the industry and one which has garnered increasing negative attention. The UK Gambling Commission has handed out several large fines in the past for instances where companies have failed to protect at-risk gamblers, instead showering them with VIP perks.
The problems had become so bad that there was speculation that VIP programs might be banned all together in order to protect such players. Following an in-depth consultation, the UKGC did not go this far but they did impose strict rules on VIP scheme eligibility. From 31st October 2020 it was stated that all schemes must:
Establish that spending is affordable and sustainable as part of the customer's leisure spend

Assess whether there is evidence of gambling related harm, or heightened risk linked to vulnerability

Ensure the licensee has up to date evidence relating to identity, occupation and source of funds, and;

Continue to verify the information provided to them and conduct ongoing gambling harm checks on each individual to spot any signs of harm.
In addition to this, schemes now have to be overseen by a senior executive who holds a personal management licence. This ensures that there is a named individual who is personally responsible for failure to uphold these rules.
Do VIP Programmes Have a Future?
Bookmakers and casinos hope that adherence to these new rules will allow VIP schemes to remain active, albeit with fewer customers. Providing betting companies can follow the rules, then it is perfectly possible that such loyalty and VIP programmes can continue to exist. They do seem to be taking the threat of closure seriously though and this had led to a 70% reduction in the number of customers signed up to VIP schemes.
Should there be fresh instances of problem players running into trouble because of them however, then this may well be the final straw. There is considerable political pressure to put an end to these special schemes and they do not need much more ammunition to make a complete ban happen.