Non-runner no bet (NRNB), sometimes called non-runner money back, is an industry term used where bets are placed on a selection which doesn't take part in an event, with that bet then becoming void. This is most commonly used in horse racing where has been entered for a race but doesn't run.
This is in place on daily races, with horses declared but not running. This page however, will highlight where this has been made a concession for a meeting in the future such as the Cheltenham Festival, the Grand National and Royal Ascot. For these races, bets would ordinarily be settled under ante-post rules, where if a horse is withdrawn, your bet would stand but as a losing one. When non-runner no bet is active, your bet would be void with your stake refunded.
Below you will find the latest available non-runner no bet offers, as well as more details on how this promotion works.
Current Non-Runner No Bet Offers
Most Non-Runner No Bet offers will become available in the weeks approaching a major race or festival. When active, we will show these offers here.
Common Rules & Terms
In general this concession has very few strings attached, if your selection doesn't run you get your stake refunded. There are a couple of points to be mindful of however.
NRNB Must Be Clearly Stated – Unless you are betting on the day of a race or from a set time the day before, non-runner no bet must be clearly stated for it to apply. If betting ante post, assume that ante post rules will apply unless labelled otherwise
Rule 4s – This wouldn't effect someone who's horse has been withdrawn, however if you had backed a selection under NRNB and another horse is withdrawn, a Rule 4 deduction may apply (see below)
NRNB in Multiple Bets – If placing a single, the bet settlement is simple as your stake is returned to you. If placing a multiple bet however, this will continue as usual with that particular selection settled as a non-runner, i.e. the whole multiple bet will not become void
Under Starters Orders – Just like any other wager on a horse race, if the field become under starters orders and your horse doesn't take part, it will be deemed as a runner. You would need the addition of a guaranteed run for your money offer to be applied for a refund in this case
What is a Non-Runner?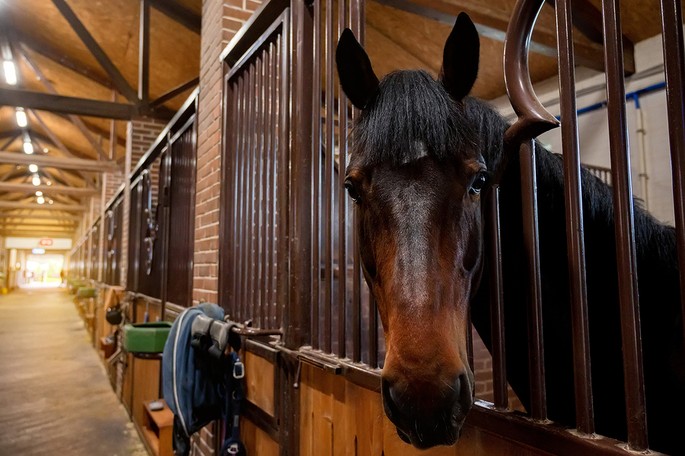 Put simply, a non-runner is a horse which has been entered into a race but is withdrawn from taking part before that race starts. Horses can be entered for races that they qualify for from days, weeks or even months in advance. The trainers and owners will have the ultimate say in whether their horses run or not, with a wide number of potential reasons why they might not run in a certain race.
The 48 Hour Declaration
The cut off point for race entry in the UK and Ireland is known as the 48 hour declaration phase. Technically speaking, this point is at 10am, two days before the race runs, regardless of the time of the race. So, a race running at 12:30am on a Wednesday will have a declaration point of 10:00am on the Monday. A race taking place at 7:30pm on a Friday will need to be declared at 10:00am on the Wednesday.
Previously, a 24 hour declaration was in place though this was extended to 48 hours to give bookmakers and punters alike a better idea of how races were shaping up. However, this process does increase the chance of a horse being a non-runner as, especially in the Winter, as conditions can change from one day to the next.
If a trainer pulls a horse out of a race after it has been declared 2 days out, they must submit a valid non-runner notice which can either be self-certified or certified by a vet. Failure to do this could result in a fine, with horses declared as a non-runner unable to run 7 days if self-certified or 3 days if vet certified as per the rules set out by the British Horseracing Authority.
Why Would a Horse Not Run?
When a trainer makes plans for the season ahead, it is understandable that the schedule for a particular horse might change as time goes by. This could be because a particular distance or course suits them better or they may take time away from racing to recover from an injury or operation.
Many horses however, are withdrawn on the day of a race, sometimes with just minutes to spare. Why would this decision be made, especially if a horse has already been transported to a track? Below we've listed the most common reasons, but there will be many more potential issues that could occur.
Unsuitable Ground – This is probably the most common reason to not run a horse in a race. Each individual horse will have preferred going to race on and if a trainer thinks the ground is sufficiently outside of this preference as to affect their chances, they may be withdrawn. This tends to happen more during periods of changeable weather where accurate prediction of the going can be difficult
Injury – Horses can sustain injuries in many different ways. It could be when working in the days before a race, during transportation to a course or even in the parade ring before a race. A vet needs to pass a runner as fit to race but even in the absence of this, a trainer won't risk a horse if they believe there could be a risk of injury
Illness – Although more tricky to diagnose than an injury, a trainer may suspect that their horse is not feeling well enough to compete in a race. They may be unusually agitated before a race or they may have not been eating up in the lead up to a race
Prize Money – An issue that has arisen in recent years is that of prize money. If a trainer feels that the prize money for a race is insufficient or has been reduced, they may decide not to run at all. This however would not be seen as a valid reason by the BHA after a declaration and would lead to a fine
Ante Post Betting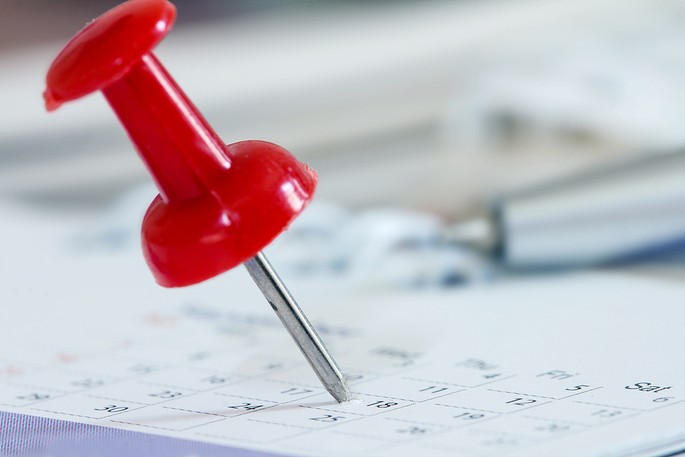 Ante post betting is the term given to wagers placed prior to the day of an event. This may be the day before the event, or it could be months or even years before it takes place.
The main focus of this page is horse racing so an example might be backing the winner of the King George VI chase in December to win the Cheltenham Gold Cup the following March. Another example might be backing a horse which was unlucky in the Grand National to win the next year's race.
Pros and Cons
The key reason to place an ante post bet is that you believe that you can get a better price on your horse than you would if you left it to the day of the race. Often this is the case as bookmakers will factor the time between placing an ante post bet and the race running. That horse could suffer an injury and not take part, or they could run a poor race in between and drift in the betting.
Also, there are no Rule 4 deductions when betting under ante post rules. If a rival of your runner is taken out of the race, your original odds will still stand.
The main point to bear in mind when placing an ante post bet in horse racing is that if your horse doesn't run in the race that you have bet on them to win, you won't get your stake back as this is considered a losing bet. That is of course, unless you placed your bet when your bookie was non-runner no bet.
How Do Non-Runner No Bet Offers Work?
Generally this offer will apply to horse racing. The concept of non-runner no bet is that if your horse doesn't run in a particular race, then you will get your money refunded.
When betting on the day of a race and your horse doesn't run, your bet will be described as void. If placing a single this will mean that you get your money back. If betting on a multiple bet, your void selection will carry over onto the other selections in the bet. Bookmakers will often void bets on non-runners that are placed at a set point the day before the race runs, be sure to check the terms for when this is.
Where non-runner no bet becomes a betting offer however is when it applies to ante post bets. The rules on ante post betting on racing dictate that if your selection doesn't run in a particular race, your bet essentially still stands and would be classed as a loser. As a result, you would lose your stake. But, for big races such as at the Cheltenham and Aintree Festivals, many bookmakers make this concession days or even weeks in advance meaning that you can place your bets safe in the knowledge that if they don't take part, your money will be refunded.
Note: For most major races, non-runner no bet will normally apply across the board from the 48 hour declaration stage.
Rule 4 Deductions
A Rule 4 is a deduction made to a bet when a runner is withdrawn from a race, which changes the odds of the remaining horses. This is essentially to compensate the bookmaker for the fact that each of the other horses have a better chance of winning than when the bet was originally placed.
These deductions are calculated using the odds of the horse which has been withdrawn. The shorter the odds on the non-runner, the bigger the effect on the race and as a result, the bigger the deduction. This deduction ranges from 90 pence in the pound for withdrawn horse priced 1/9 or shorter to 5 pence in the pound for a horse priced 14/1. Horses withdrawn that have a price greater than 14/1 won't result in a Rule 4. Also, some bookmakers may waive the 5p deductions as a concession.
One of the benefits of ante post betting is that you don't need to worry about Rule 4s as they don't apply. However, when betting becomes non-runner no bet, Rule 4 deductions will apply unless otherwise stated.