Fast Facts
When: 26th August to 8th September 2024
Where: Billie Jean King National Tennis Centre, Flushing Meadows, New York
Watch: Sky Sports
Official Website: US Open
The US Open makes up the final part of the four Grand Slams that take place throughout the year for tennis players, after the Australian Open, French Open and Wimbledon.
As a Grand Slam it is thought of as one of the biggest prizes in the game and, in a normal season, as the last major it represents the final shot the players have at getting their name into the tennis history books that year.
There's usually a few decent offers for this tournament, including in-play free bets and acca insurance. Plus the occasional enhanced odds or money back offer on the outright winner markets.
Existing Customer Free Bets & Money Back Offers
Note: Offers will appear here nearer the event as and when they become available.
Men's Betting Tips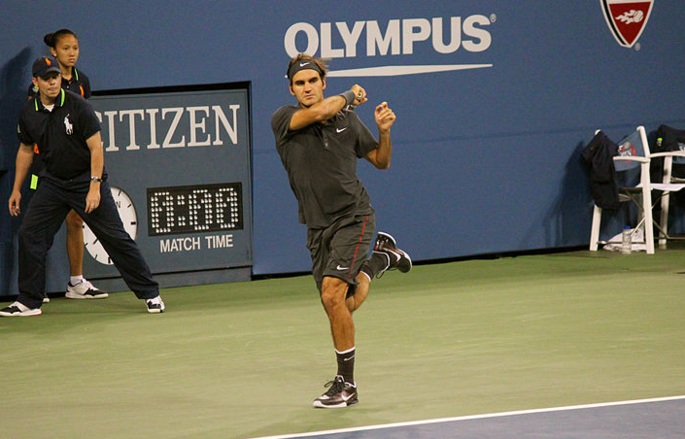 By Boss Tweed, flickr
Please note: The following tips are for 2023 and will be updated shortly before the event starts.
The 2023 US Open gets underway next week and we should be in for a cracking two weeks of tennis. Over the past few years, global events have caused immeasurable suffering. The disruption they have caused to sporting events pales into insignificance but should not be disregarded. This year, rightly or wrongly, for good or for bad, things are a little more normal at the US Open, and both Novak Djokovic and Daniil Medvedev have been able to compete in all three Grand Slams prior to this one.
We also have a full-strength field here more or less, although Rafa Nadal, who beat Medvedev in the final here in 2019, is injured. Carlos Alcaraz comes to the tournament as both the defending champion and world number one, whilst he also won the most recent Slam, beating Djokovic in the Wimbledon final in July. However, the Serb has won six of the last 11 Grand Slams and will start as favourite here. Can he delay the changing of the guard or will his young Spanish rival fully assert himself by claiming his third major? Or will we see a surprise?
The Favourites
There are two men deemed far more likely than any other to win here and between them they have won the last five Grand Slams. However, it is world number two, Djokovic, who heads the market at odds of 6/5. His All England Club conqueror, Alcaraz, is 2/1 for those who shop around a little, though generally a shade shorter. Those are the only two players available at single-digit odds, though we are going to include Medvedev, offered at 10/1, though as short as 5/1 with some firms, among our favourites too.
Coming into the US Open there is a clear gulf between the top two and the third-favourite. This is evident to any tennis fan and is reflected in world ranking points, with Alcaraz on 9,815, Djokovic on 9,795 and Medvedev a distant third with 6,260 points to his name. However, the fact that the Russian beat the world number two in the final here in 2021 means he has to be respected, whilst his five singles titles in 2023 also count for much.
In terms of the two market principles, if Alcaraz can land another huge blow on Djokovic here it will fully cement his place as the best in the world. At the age of 20, he is seven years younger than the third-favourite and fully 16 years the world number two's junior. To have three Grand Slams to his name at that tender age would be a staggering accomplishment. Beating his rival at Wimbledon will have been a huge boost, especially given the nature of the victory.
However, the most recent meeting between the pair, on the hard courts of Cincinnati, resulted in a win for the Serbian. Now known as the Western & Southern Open, what many still call the Cincinnati Masters is a prestigious tournament and part of the Masters 1,000 series. Djokovic triumphed 7-5, 6-7 (7-9), 6-7 (4-7) in a thrilling match which showed us just how well-matched the pair are and also what might happen in New York.
Other Contenders
Fourth in the betting comes the young Italian Jannik Sinner, only very recently 22, even if that makes him a veteran compared to the favourite. Sinner can be backed at 16/1 though is more generally priced at 12/1 and his best result in a Grand Slam thus far came a month or so ago at Wimbledon when he went down in the semis against Djokovic.
Previously he had made the quarters at all the Slams, three of those coming last season. He loves the hard courts and his powerful ground strokes are some of the most impressive on tour. He has reached three ATP Masters 1,000 finals, winning one, with all of them coming on hard-court events. He is drawn to face Alcaraz if both make the quarters and that would be, obviously, an incredible test. However, if he somehow overcame the Spaniard, he would really fancy his chances of going all the way but even at 16/1, it is tough to see much value in the world number six.
Beyond Sinner the field are 40/1 bar, with Alexander Zverev the distant fifth favourite. Zverev has promised much for so long and never really delivered. Down in 12th in the world rankings, his best performance in this tournament came in 2020 when he made the final. That remains his best performance in any Slam, though he reached the semi final at the US in 2021 and has four other semi final appearances in the majors to his name.
Stefanos Tsitsipas and Holger Rune are 50/1 and 66/1 respectively, with Taylor Fritz also offered at 66/1. Casper Ruud is perhaps the only other player likely to attract any real money and the Norwegian world number five can be backed at 75/1. Indeed Ruud has made the final in three of the last six Grand Slam finals, and whilst hard courts would not be his favourite surface, he did reach the final two last year here, losing in four sets to Alcaraz.
Predictions & Tips
For many this will be a straight choice between Alcaraz and Djokovic and we are inclined to agree. They are so clearly better than the rest of the field that if anything we are surprised to see Medvedev as short as he is. The Russian is set to face Alcaraz in the semis, although he could possibly come unstuck earlier, with relatively tough matches looming in the fourth round and against friend and fellow Russian Andrey Rublev in the quarters.
Djokovic is in the other half of the draw and gets his tournament underway against Alexandre Muller, of France. The three-time US Open champ could face home hope Taylor Fritz along the way before a possible semi with either Ruud, or Rune, who are scheduled to meet in an all-Scandinavian quarter final.
Of course, there are so many permutations but almost everything is pointing towards another epic tussle between the game's top two in the final. Alcaraz put his nerves aside to see off the older man at Wimbledon and that win in five sets, despite losing the first 6-1 and being pegged back in the fourth, will have surely given him a massive boost.
If they both beat the players we would expect them to and make the final, it will be a game of fine margins for sure. However, with the Spaniard available at substantially bigger odds, we feel he is the value pick here.
As for an outsider, Ruud's Grand Slam pedigree makes him an obvious pick. At a massive price he is worth a small punt, though might be a better bet in the "To make the final" market. Getting past Rune, and of course Djokovic, will be tough, but Ruud has some very big wins to his name and might just spring a surprise.
Betting Tip – Carlos Alcaraz to win at 2/1
Each Way Tip – Casper Ruud at 75/1
Women's Betting Tips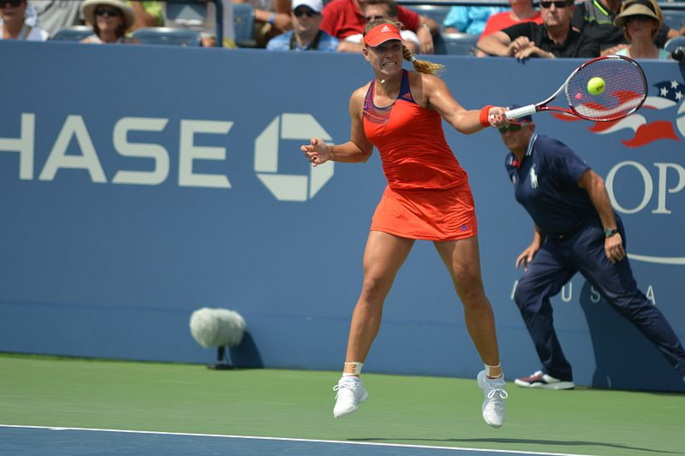 By Edwin Martinez, flickr
Please note: The following tips are for 2023 and will be updated shortly before the event starts.
The men's tournament is perceived as a two-horse race between the sport's current (or just maybe past) great and the future (or is it current?) ace. The picture is rather different in the women's game, as has very much been the case since Serena Williams ceased to be the sport's dominant force. We do have a warm favourite, but the number of realistic contenders is far greater and for many that makes the women's US Open more fascinating, certainly as a betting proposition.
Last year Iga Swiatek beat Ons Jabeur in the final and the 22 year old Polish ace is the favourite to retain her title. She has four Grand Slam titles to her name, but removing her from the equation, seven of the past eight majors have been won by different women. Swiatek could well defend her title but there is a greater chance that the winner will be long odds, meaning there could be real value on offer here.
The Favourites
We have already named Swiatek as the market leader and the Polish world number one can be backed at odds of 5/2. In simple terms, those odds equate to a 29% chance of her winning and punters have to decide if they think that makes 5/2 value or not. On the one hand, she won here last year, is clearly the best player in the game, and has claimed three of the last six and four of the previous 12 majors.
Against that one has to weigh the fact that the strength in depth of the women's game is scary, and also that Swiatek does not favour hard courts. She is certainly comfortable on all surfaces but three of her four Slams have come on clay. Her best performance at the Australian Open came in 2022 (semi final), whilst prior to winning the US last season, her best effort was the fourth round (in 2021).
Swiatek is followed in the betting by Aryna Sabalenka, the Belarusian world number two. At 25 she is a little more experienced than Swiatek and won the Australian Open earlier in the year. The pair have played eight times in total and whilst Swiatek leads 5-3, on hard courts it is 2-2. Sabalenka built on that win in Melbourne by reaching the semis in the next two Slams and she will very much fancy her chances of making it at least that far once again.
Elena Rybakina comes next and is generally available at odds of 8/1, though you might just find 9/1, whilst some betting sites are as short as 9/2. Maybe they know something we don't, although Rybakina, from Kazakhstan, is the number four in the world. She won Wimbledon in 2022 and made the final of the Australian Open this year, but her best performance at this event was an underwhelming third-round appearance in 2021. At 6ft tall her big serve is well suited to Wimbledon, whilst she is surprisingly agile and durable for her size, with an excellent record in three-set matches.
Other Contenders
Due to their calibre and past performances, it seems harsh to include some of these women as outsiders but that is just down to the fact that there are so many players who could win the 2023 US Open. Cori Gauff is certainly edging more towards being ranked alongside the leading three in the market and the young American, still just 19, is priced at 6/1 with some firms. The canny, however, might still be able to back her at 12/1, though 9/1 may be a more realistic price. She will receive huge support and will hope to go further than last year when she made the quarter final. Her best Slam performance thus far came at the French in 2022 though, when she lost in the final.
Other players who are sure to have their backers include:
Jessica Pegula, 14/1 - world number three and, like compatriot Gauff, will get massive support from the New York crowd.
Karolina Muchova, 22/1 - recently entered the top 10 in the rankings and one of a number of excellent Czechs spurring each other on.
Ons Jabeur, 28/1 - can it be fourth time lucky for the Tunisian world number five after Grand Slam final heartbreak in three of the last five big ones, including this event last year?
Marketa Vondrousova, 30/1 - got the better of Jabeur at Wimbledon in July, the world number nine is another serious contender from the Czech Republic.
Predictions & Tips
We should really be in for two weeks of excellent tennis and we fancy that come the end of it all, US supporters will be cheering the loudest. Pegula may be the top-ranked US player but we think it will be Gauff who delivers the goods and brings America their first title here since 2017. Gauff can follow in the footsteps of Sloane Stevens and before her legends such as the two Williams sisters.
Amazingly Gauff will not turn 20 until next March but she has been around so long, already having appeared in 18 Grand Slams (including qualifying rounds). Clay is her preferred surface but she made the final of the doubles in this tournament and certainly has the tools to win on a hard court surface. Indeed, she proved that, and showed what she is capable of, by beating the world number one in the semis in Cincinnati, en route to claiming the title.
She needed three sets to get past Swiatek but beat Muchova 6-3, 6-4 in the final. Her confidence will be sky-high and her tennis was hugely impressive as she dropped just one set at the Western & Southern. The crowd adore her and will be right behind her and if she can get past a probable quarter final with the top seed she might well prove unstoppable.
As a secondary bet, or an alternative if you want to try and land a winner at a really big price, it just has to be Tunisian ace Jabeur. Jabeur is in the bottom quarter of the draw, so if Gauff does triumph, it will could be another final defeat for the 28 year old. However, even if she makes the final, anyone backing her each way at 28/1 will secure a tidy payout, though Sabalenka could prove a massive hurdle in the quarters. Jabeur just keeps on fighting though and we think her unusual, all-court style, plus masses of experience make her a great price here.
Betting Tip – Coco Gauff to win at 12/1
Each Way Betting Tip – Ons Jabeur at 28/1
Stats Articles
Event Stats
US Open Men's Singles Finals – 2014 to 2023
| Year | Winner | Runner-Up | Score | Losing Semi-Finalists |
| --- | --- | --- | --- | --- |
| 2023 | Novak Djokovic (2) | Daniil Medvedev (3) | 3-0 | B. Shelton (-), C. Alcaraz (1) |
| 2022 | Carlos Alcaraz (3) | Casper Ruud (5) | 3-1 | F. Tiafoe (22), K. Khachanov (27) |
| 2021 | Daniil Medvedev (2) | Novak Djokovic (1) | 3-0 | F. A-Aliassime (12), A. Zverev (4) |
| 2020 | Dominic Thiem (2) | Alexander Zverev (5) | 3-2 | D. Medvedev (3), P. C-Busta (20) |
| 2019 | Rafael Nadal (2) | Daniil Medvedev (5) | 3-2 | M. Berrettini (24), G. Dimitrov (-) |
| 2018 | Novak Djokovic (6) | JM del Potro (3) | 3-0 | K. Nishikori (21), R. Nadal (1) |
| 2017 | Rafael Nadal (1) | Kevin Anderson (28) | 3-0 | JM. del Potro (24), P. C-Busta (12) |
| 2016 | Stan Wawrinka (3) | Novak Djokovic (1) | 3-1 | K. Nishikori (6), G. Monfils (10) |
| 2015 | Novak Djokovic (1) | Roger Federer (2) | 3-1 | M. Cilic (9), S. Wawrinka (5) |
| 2014 | Marin Cilic (14) | Kei Nishikori (10) | 3-0 | R. Federer (2), N. Djokovic (1) |
Number in brackets denotes seeding, (-) indicates the player was unseeded
US Open Women's Singles Finals – 2014 to 2024
| Year | Winner | Runner-Up | Score | Losing Semi-Finalists |
| --- | --- | --- | --- | --- |
| 2023 | Coco Gauff (6) | Aryna Sabalenka (2) | 2-1 | K. Muchova (10), M. Keys (17) |
| 2022 | Iga Swiatek (1) | Ons Jabeur (5) | 2-0 | A. Sabalenka (6), C. Garcia (17) |
| 2021 | Emma Raducanu (Q) | Leylah Fernandez (-) | 2-0 | M. Sakkari (17), A. Sabalenka (2) |
| 2020 | Naomi Osaka (2) | Victoria Azarenka (-) | 2-1 | J. Brady (28), S. Williams (3) |
| 2019 | Bianca Andreescu (15) | Serena Williams (8) | 2-0 | B. Bencic (13), E. Svitolina (5) |
| 2018 | Naomi Osaka (20) | Serena Williams (17) | 2-0 | M. Keys (14), A. Sevastova (19 ) |
| 2017 | Sloane Stephens (-) | Madison Keys (15) | 2-0 | V. Williams (9), C. V'weghe (20) |
| 2016 | A. Kerber (2) | K. Pliskova (10) | 2-1 | C. Wozniacki (-), S. Williams (1) |
| 2015 | Flavia Pennetta (26) | Roberta Vinci (-) | 2-0 | S. Halep (2), S. Williams (1) |
| 2014 | Serena Williams (1) | C. Wozniacki (10) | 2-0 | E. Makarova (17), P. Shuai (-) |
Number in brackets denotes seeding, (-) indicates the player was unseeded, (Q) indicates player was a qualifier
Schedule
1st Round – Monday 26th & Tuesday 27th August 2024
2nd Round – Wednesday 28th & Thursday 29th August 2024
3rd Round – Friday 30th & Saturday 31st August 2024
Round of 16 – Sunday 1st & Monday 2nd September 2024
Quarter Finals – Tuesday 3rd & Wednesday 4th September 2024
Women's Semi Finals – Thursday 5th September 2024
Men's Semi Finals – Friday 6th September 2024
Women's Final – Saturday 7th September 2024
Men's Final – Sunday 8th September 2024
Schedule subject to confirmation
About the US Open
By Michael Vadon, Flickr
The US Open takes place at the Billie Jean King National Tennis Centre in New York. It's held on the last Monday in August, which also ties-in with the height of the US summer, meaning that the heat of the tournament is as big a factor as any for the players. In fact, in more recent years, the tournament has seen 'sun breaks' introduced, where matches are paused should a certain temperature be reached.
There are twenty-two courts available for use during the US Open at Flushing Meadows, which was renamed after four-time champion Billie Jean King in 2006. There are four main courts, thirteen outside courts and five courts that are available for practice games. Arthur Ashe Stadium opened in 1997 and can host more than twenty-two thousand spectators. It is named after the African American tennis player Arthur Ashe, who won the first ever US Open of the new era in 1968. The Louis Armstrong Stadium opened in 1978 and was the main stadium used up until 1996. It originally had a peak capacity of around eighteen thousand seats, seeing that reduced to just over ten thousand when the upper-tier was removed upon the opening of the Arthur Ashe Stadium.
The other two 'show courts' comprise firstly of the Grandstand, which is a six thousand seat arena that was created when the Singer Bowl became the Armstrong Stadium. That's because the Singer Bowl was rectangular but the Louis Armstrong was square, meaning that there was some leftover space for another venue to be created. The final of the main arenas is Court 17, which has large televisions screens inside it and an electronic line-calling device that allows players to make challenges. It can hold three thousand spectators and has earned the nickname 'the pit' on account of the fact that it's sunken into the ground. The rest of the courts around the venue are all illuminated in order to allow television coverage of matches to carry on into the evening and the famed American 'primetime slot'.
Hard Court Surface

In terms of the surface used at the US Open, it has changed numerous times over the years. Originally played on grass, clay was used for a time when the tournament took place at Forest Hills. It has been played on hardcourt ever since the event moved to Flushing Meadows and until 2020 the surface known as Pro DecoTurf was used. Since 2020, the court switched to a different hardcourt surface known as Laykold.
The ITF classify it as a 'medium-fast (category 4) surface, given that it produces a slightly lower bounce than other hard court surfaces. As with so many things in US sports, a decision was taken in 2005 to make the inside of the court blue as it makes it easier for television audiences to see the ball. Hawk-Eye computer technology has been used since 2006, allowing players to challenge line calls. In 2021 the US Open used the system to run electronic automatic line calling, meaning there was no longer a need for line judges.
US Open Origins & History
John Phelan, Wikimedia Commons (Cropped)
The first US Open took place in 1881 and was hosted in Newport, Rhode Island and initially played on grass. In the years that followed the tournament searched for a permanent home, taking in a number of venues including Germantown Cricket Club in Philadelphia and Forest Hills, before settling at the Billie Jean King National Tennis Centre in 1978.
Whilst the tournament has been running in some form since 1881, it wasn't until 1968 that it became the US Open as we know it, allowing participants of both a professional and amateur status to compete, should they qualify. It's also worth noting that, whilst the tournament was widely regarded as a Major since it's inception, it was only officially recognised as one in 1924.
The Newport Casino Tournaments: 1881 – 1914
Though the tournament is nowadays known as an 'Open', which allows tennis players of any level to compete in it provided that they are eligible to do so, it began life as a far more exclusive affair. The event took place for the first time in August of 1881 and only players that were members of clubs that were part of the United States National Lawn Tennis Association were invited to take part in it. It's also noteworthy that the women's game wasn't respected enough then to be part of the competition, meaning that only men could compete in it. The inaugural tournament was won by Richard Sears, who would go on to win a further seven titles in his career.
Part of the reason Sears was so successful was the tournament employed a 'challenge' system in those early years. That meant that the previous year's winner automatically qualified for the final. In it he would face the winner of an 'all-comers' competition that took place to see who would earn the right to take him on. The event was hosted by the Newport Casino on its grass courts until it was moved to West Side Tennis Club at Forest Hills in New York in 1915, about four years after a group of tennis players had attempted to persuade the USNLTA to move it to the New York region.
The Addition of the Women's Game: 1887
The tournament was originally known as the US National Singles Championships for Men, with the women's game beginning its own comparative competition at the Philadelphia Cricket Club in 1887. That was won by a seventeen-year-old called Ellen Hansell, who was a native of Philadelphia. Five years later and the sport saw a Mixed Doubles Championship become the norm, with the U.S. Women's National Doubles Championship beginning in 1899. As with the Men's game, the Women's tournament used a challenge system up until 1918, with the exception of in 1917.
From 1890 through to 1906, the Doubles tournament worked by having sectional tournaments take place in the west and east of the United States to find the best two Doubles teams. They then played against each other in a one-off match to determine who would have the right to play against the defending champions in the final. It took time for the Women's and Men's game to be combined into one tournament, but when you look at the stats of winners for the championships over the years you'll see that they are split into two sections regardless. For male players there is the period of time from when the tournament first took place in 1881 through to when the Open era began in 1968, whilst for female players that time ranges from 1887 to 1968.
Relocation to Forest Hills, New York: 1915
In 1915 a group of around one hundred players signed a petition arguing for a move to New York on account of the fact that most clubs, players and fans of the game were based in the city. It was felt that it was holding the game back to host the tournament anywhere other than in the epicentre of the sport, though another group, including eight former champions, disagreed. The USNLTA held a vote on the fifth of February 1915 and the decision to move was approved by a vote of one hundred and twenty-eight to one hundred and nineteen. The tournament was on its way to West Side Tennis Club, Forest Hills, New York.
The only problem with the move was the new site didn't quite have the facilities to cope with the ever-more popular new tennis tournament. As a result, the competition was played at Germantown Cricket Club in Philadelphia between 1921 and 1923 and a new 14,000 seater stadium was built at Forest Hills. It was also during this time that seeding was introduced to the US National Championship for the first time, with the 1922 version of the event using it in order to keep the top players away from each other in the early rounds. When it returned to its New York home in 1924, the International Lawn Tennis Federation decided that it was time to officially designate it as a Major.
Becoming an Open: 1968
Prior to 1968, the US National Championship had been strictly an event for amateur tennis players. The clamour for that to change grew, specifically in-line with the other Majors around the world that were also seeing a call for professionals to be allowed to take part in them. The decision to 'open' the tournament up finally came about in 1968 when all of the events that were played at the Championship, so the Singles and Doubles of both sexes, were opened up to tennis players of any level. As a result, ninety-six men and sixty-three women entered the event and the prize money amounted to $100,000. The table below show the first five men's and women's singles champions of the open era.
| Year | Men's Singles Champion | Women's Singles Champion |
| --- | --- | --- |
| 1968 | Arthur Ashe (USA) | Virginia Wade (GBR) |
| 1969 | Rod Laver (AUS) | Margaret Court (AUS) |
| 1970 | Ken Rosewall (AUS) | Margaret Court (AUS) |
| 1971 | Stan Smith (USA) | Billie Jean King (USA) |
| 1972 | Ille Nastase (ROM) | Billie Jean King (USA) |
Once the decision to make the event an Open was take, things moved quickly in the development of the competition. In 1970, for example, it became the first of the tennis Grand Slam events to use a tiebreaker for sets that reached 6-6. It was also the only one of the Majors to use a tie-breaker in the final set, with the other tournaments continuing to ask players to win the decisive set by two clear games. That's a rule that Wimbledon continued to employ as recently as 2018. The tie-breaker system initially employed was one of nine-point sudden-death, not moving to the International Tennis Federation's twelve-point sudden-death system until 1975. The innovations didn't stop there, with Men and Women winners paid equal prize money from 1973 – the first Major to do so – and floodlights being used from 1975.
The USTA National Tennis Center: 1978 – Present
Despite the work done to develop the Forest Hills club, it was never going to be able to cope with the demands of a tournament growing in popularity with every passing year unless major surgery and development was done to the venue. It made far more sense to move the competition to a new home entirely, with the United States Tennis Association's National Tennis Centre at Flushing Meadows being the obvious choice. Located in the New York borough of Queens about three miles north of West Side Tennis Club, it had a hard court surface rather than the clay one that had been used for the final three years at Forest Hills. The decision to move there occurred in 1978 and between 1984 and 2015 the competition employed a schedule that became known as 'Super Saturday'. That's because the Women's final and the Men's semi-finals were held on the same day.
The decisions made by the USTA haven't always pleased the Association of Tennis Professionals, however. In 2001, for example, the women's final was moved to the Saturday night in order to accommodate a primetime tennis audience, meaning that the players had less than a day to prepare for the final after the end of the semi-finals. The men's game, meanwhile, saw the final take place on the Monday five times consecutively between 2007 and 2012 because of weather. That couldn't be avoided, but when the event's organisers chose to have it played on the Monday night intentionally in 2013 and 2014 it was felt that it was causing the US Open to deviate too far from the structure of the other Majors. The decision was taken in 2015 to abandon the whole notion of a 'Super Saturday' and instead the tournament fitted in with the way the rest of the Grand Slams operate, with weather now being the only reason the semi-finals and finals might be moved around.
Tournament Format
Qualification for the US Open is like many other open events before it. As mentioned, it's a chance for both professionals and amateurs to play side-by-side and against each other, competing at the highest level.
The men's and women's games both include one hundred and twenty-eight starting participants. These are made up of a mix of players who have met qualifying criteria and also players who have managed to qualify by winning specific tournament related to the US Open.
Whilst the number of players who get in via each process varies, the standard is for around one hundred players to do so either via world ranking points, previous tournament winners or highest ranked money list players. The remaining players are made up of wildcards given out by the US Open committee and players who have won specific qualifying events.
The tournament uses a knockout format from the off, with players being seeded in order to ensure that the best ones don't come up against each other until towards the final rounds of the event. That is the case with both the Men's and Women's game, as well as the Doubles and Mixed Doubles. The Women's game is played in a best of three sets format, whilst the Men's game is played over best of five sets.
As you might imagine, the US Open works in a similar way to other tennis tournaments in the sense that there is a different amount of prize money available to players depending on how far into the tournament they progress. In 2023 the total prize fund was $65 million up $4.9 million from 2023.
US Open Prize Money – 2023
| Round Reached | Men's & Women's Singles | Doubles (Per Partnership) |
| --- | --- | --- |
| Round 1 | $81,500 | $22,000 |
| Round 2 | $123,000 | $36,800 |
| Round 3 | $191,000 | $58,000 |
| Round 4 | $284,000 | – |
| Quarter-Final | $455,000 | $100,000 |
| Semi-Final | $775,000 | $180,000 |
| Runner-up | $1,500,000 | $350,000 |
| Winner | $3,000,000 | $700,000 |
They also earn differing amounts of ranking points according to their success in the tournament, with the following table giving you an indication of proceedings as they were for the 2022 event.
US Open Ranking Points – 2023
| Round Reached | Men's Singles | Women's Singles | Men's Doubles | Women's Doubles |
| --- | --- | --- | --- | --- |
| Round 1 | 10 | 10 | 0 | 10 |
| Round 2 | 45 | 70 | 90 | 130 |
| Round 3 | 90 | 130 | 180 | 240 |
| Round 4 | 180 | 240 | – | – |
| Quarter-Final | 360 | 430 | 360 | 430 |
| Semi-Final | 720 | 780 | 720 | 780 |
| Runner-up | 1,200 | 1,300 | 1200 | 1300 |
| Winner | 2,000 | 2,000 | 2,000 | 2,000 |
Interesting Facts
By Edwin Martinez, flickr
The majority of stats that are taken from the modern day era are those that are from 1968 onwards, when the US Open as we know it was first played. Whilst data is available for tournaments prior to this date, a lot of the records that you will see will be post 1968.
There are three men who have won the tournament a record five times in the Open era and these are Jimmy Connors, Pete Sampras and Roger Federer. Federer holds the record for the most consecutive singles titles as well, with all five of his coming from 2004 through to 2008.
Chris Evert and Serena Williams are the two most decorated female champions, with six US Open wins apiece. Evert actually won four of her titles in consecutive years from 1975 to 1978, setting the record in doing so.
There are, of course, plenty for other interesting facts, with the following being some of the standouts:
Three men share the honour of winning seven titles pre-1968, namely Richard Sears, Bill Lamed and Bill Tilden
Richard Sears is the competitions most successful male player ever, having also won six Doubles titles – tied with Holcombe Ward
Molla Bjurstedt Mallory is the most successful woman of any era, having won the title eight times
Margaret Osborne duPont is the most successful Women's Doubles player, having picked up thirteen titles
The youngest ever win of the Men's title was Pete Sampras, who was nineteen years and one month old when he was victorious in 1990
The youngest Women's winner was Tracy Austin, who won the title as a sixteen-year and eight month old in 1979
Conversely, the oldest Male victor was William Larned in 1911, winning at the age of thirty-eight years and eight months
The oldest Female winner was the aforementioned Molla Bjurstedt Mallory, picking up the title in 1926 at the ripe age of forty-two-years and five months
Mallory also appeared in more finals than any other female player, making the last match ten times between 1915 and 1926
Ten is also the number of finals that Bill Tilden made it to in the Men's game, doing so between 1918 and 1929
In 2021, Britain's Emma Raducanu became the first singles player to win a Grand Slam tournament after coming through the qualifiers