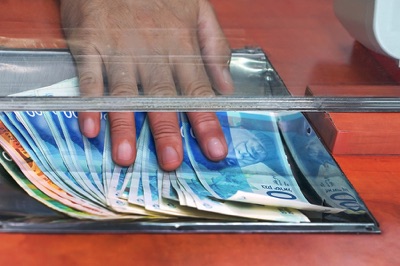 Many people often ask whether bookies are legally obliged to pay out when a punter wins a bet. Most people would assume that bookmakers are held to the same standards as other businesses as gambling is now – in the UK at least – a fully regulated and licensed industry. In the same way that a consumer has rights when they buy something from a shop or online store, it would seem logical to presume that betting sites also have legal obligations to us punters.
For a long, long time bets were not legally enforced, nor was there any independent regulatory body. However, much changed when the 2005 Gambling Act was passed. This piece of government legislation had a range of objectives, one of which was "ensuring that gambling is conducted in a fair and open way". The Act covered many different aspects of betting but one of its key elements was the creation of the Gambling Commission, a non-departmental public body.
Part of the government, the UK Gambling Commission was responsible for regulating, licensing and supervising a host of gambling activities, including bets on sport (and other events such as the weather, TV and so on).
Crucially the 2005 Gambling Act meant that gambling debts became legally enforceable, in theory at least, meaning that yes, bookies do indeed now have to pay out by law. There is lots of small print around this issue, however, and lots of "ifs", "buts" and potential caveats. Before we explain more about those, let us first look at why gambling was not initially an issue with which the government concerned itself.
Before 2005 Gambling Debts Were Unenforceable
In the words of the legal experts, Pinsent Masons, the Gambling Act 2005 "replaces legislation dating as far back as 1845". Amazing as it may seem, before that Act much of the legalese surrounding gambling was more than 150 years old!
One of the key aspects of the 1845 Gaming Act was to make bets legally unenforceable but instead they were considered a "debt of honour". These provisions were covered in Sections 17 and 18 and although they were tweaked a little over the years, essentially they remained in place until 1st September 2007 (when all parts of the 2005 Act came into force).
This may seem incredibly odd to the modern reader but the reasoning was that by making bets non-legally binding the working classes would be discouraged from gambling. Gambling in betting houses, on horses and on other events had grown a lot and was increasingly being viewed as a social ill.
The government believed that this approach would give the police greater powers to restrict the betting habits of the working classes whilst simultaneously allowing the upper and middle classes to indulge in their favoured pursuits. It also removed the government from involvement in this area, allowing them to concentrate on what they considered more important matters than settling petty gambling disagreements.
So, If Bets Are Legally Binding, the Bookie Has to Pay?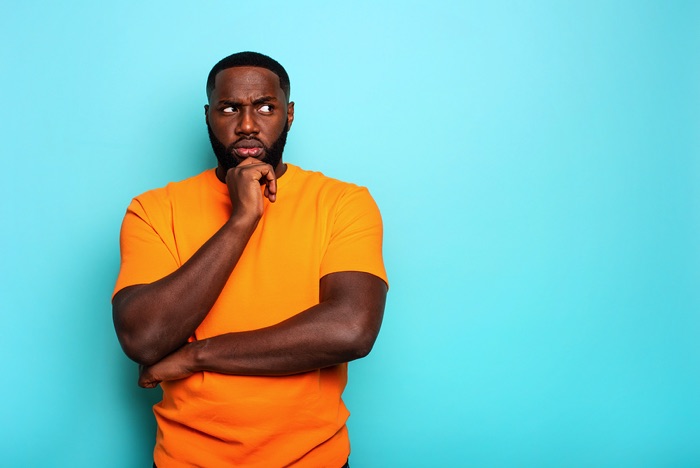 Whilst the situation is much-changed since the 2005 Gambling Act, sadly a winning bet is not always a winning bet. If everything is above board and done fairly then a bookie is obliged to pay out and gambling debts are now legally enforceable.
However, what the bookie, the regulator and independent adjudicators think is fair might well differ from what you as a punter think is right and proper. Let us look at some reasons why a bookmaker might not pay out.
Palpable Error
One of the most common reasons a bookie may refuse to pay out on a bet, or more likely will pay out but at reduced odds, is when they have made an obvious error with their pricing. What constitutes an "obvious" error may not always be clear but perhaps the most common cause of a "palp" is when the bookmaker has got the odds for the teams or players the wrong way round.
Example 1
For example, hypothetically, if you saw that an FA Cup game between Man City and Scunthorpe at the Etihad and Man City to win was showing at odds of 33/1, with Scunthorpe odds-on favourites, it would be very clear and obvious to anyone who knew about football that these odds were the wrong way round. You could back City at 33/1, get your bet fully confirmed and see it stand for several hours or even days but almost certainly, at some stage, the bookie would realise their error.
In this instance they would be entirely within their rights to refuse payment at the accepted odds and instead pay out your bet at the price they should have been offering. Such palpable errors are not uncommon in tennis and other head-to-head sports, where due to a human or technical errors, the odds are inputted the wrong way round.
Example 2
Another fairly common example of a palpable error is similar and might arise due to a simple typo. For example a bookmaker might mean to offer odds of 10/1, but inadvertently offers 100/1, or even 1000/1. Once again, if you back this, even innocently, unaware that you are really getting odds 10 or more times what they should be, the most likely outcome is that the bookie becomes aware of their mistake and pays out your bet at the correct price.
The Independent Betting Adjudication Service (IBAS) – a dispute resolution service that adjudicates on customer disputes in the gambling industry – is very clear about betting sites not abusing this clause.
IBAS state that:
"'Obvious error' or 'palpable error' rules must not be used to protect operators from errors of judgement or movements in the market they have failed to detect and respond to."
What that means is that a bookie cannot void a bet or pay at reduced odds just because they got the odds wrong, or were slow to react to changing information.
Looking at that second point, let us consider an example where a bookie prices Liverpool at evens to beat Chelsea, with the visitors available at 5/2. If, by a terrible slice of fortune, Virgil van Dijk, Alisson and Mo Salah all get injured in the warm up, a quick-off-the-mark punter might pile into the Blues at 5/2. In this instance, the bookie would not be able to claim this was a palp and the punter would get paid. And we suspect Jurgen Klopp would be having serious words with whoever led the pre-match exercises!
The Hole in One Gang
We turn to a very famous golf bet to illustrate the difference between a genuine pricing error, when the bookmaker has incorrectly assessed the market and a palpable error where they have made an "obvious" mistake. As said, a bookmaker cannot refuse to pay out when "errors of judgement" have led to the odds being wrong, and in 1991 (admittedly before debts were legally enforceable but the point still stands!) Paul Simmons and John Carter took advantage of this.
As reported in the Guardian newspaper, these two experienced punters calculated the odds of a hole in one in a professional golf tournament. They strongly suspected that the average independent bookmaker would expect aces to be far less common than they actually were. They were proved right to the tune of more than £500,000.
The pair toured the country checking what odds a range of bookies would give them on various hole in one bets covering five big tournaments. It is thought they placed a number of wagers at odds of up to 100/1, on an outcome now estimated to be more like 30/1 (on there being at least one hole in one in all five events).
The bookies made a big mistake and to some it may even have seemed obvious, at least in hindsight. However, it was a fair bet and a genuine error of judgement and so most of the bookies paid up.
Do Bookies Ever Pay Out for Palpable Errors?
Whilst betting sites do not need to pay out on such occasions, there have been times when they have. One of the most famous such instances was in the US and involved another potential cause of such errors, a technical glitch.
Back in 2018, FanDuel decided they would honour a bet they could have "palped" and paid out a very tidy sum of $82,000 after initially saying they wouldn't. For 18 seconds they offered odds of 750/1 on the Denver Broncos to beat the Oakland Raiders, despite the true odds being 1/6. One lucky/clever/sharp punter managed to get $110 on the Broncos but was initially told he would not be paid as the odds were "an erroneous price over an 18-second period."
Whether they did this due to pressure from the US regulator, out of a sense of fairness, or because they believed the publicity would be worth more than the liability of the bet is unclear. Newark-based punter Anthony Prince, and 11 other FanDuel punters who backed the Denver side probably don't much care about the reason!
With FanDuel a relatively young company with cash to burn, most suspect they paid up to make the most of good publicity and avoid the bad publicity that would have come had they not. However, other bookies are concerned this may have set something of a precedent and may encourage punters to try and seek out such errors in the hope of still getting paid.
Right now any change in the UK approach to palps seems unlikely but if bookies ever were compelled to pay out for such errors they would simply have to recover those losses in another way. More than likely that would mean lower odds and fewer offers, so for the average recreational punter the current rules may actually work best.
From time to time though you may find that a bookie will still pay up even though the bet could have been voided (or paid at the "correct", reduced odds). This might happen for a number of reasons. The bookmaker may decide the bad publicity or customer sentiment isn't worth it in the case of a small amount, they may feel it was a borderline case or they may not even have spotted the error.
In relation to this last point, if you do ever see odds you think are definitely and obviously wrong you have two choices. You could place a bet and hope the bookie pays out or, if you are more honest, or simply want to play it safer, you can let the site's customer service team know. If you ask nicely they'll often give you a free bet for pointing this out and it's definitely worth a try asking for one!
Bets Accepted in Error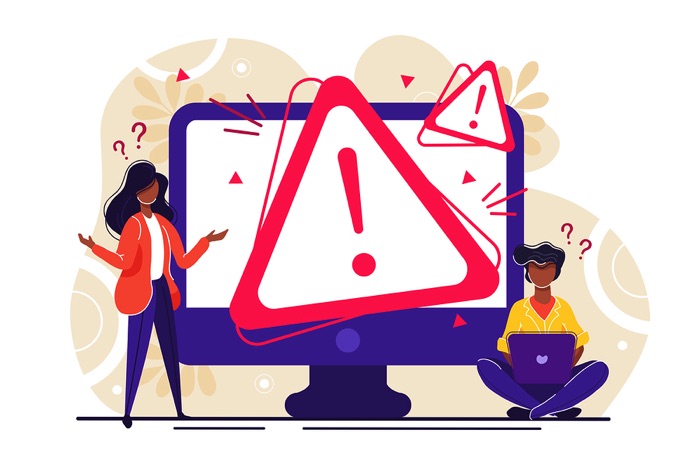 Another example of a bet that a punter believes should be paid but that might not be is when a bookmaker or betting site accepts a bet in error. Once again, this does have many grey areas but also once again, does not include an error of judgement or bookmakers being slow to change their odds in the light of new information or a big market move.
Two examples of such errors, that could take place both in a bricks and mortar betting shop and also online are:
Bets accepted after an event has finished
Bets on related contingencies
The former is fairly self-explanatory. If a match or event has finished but, for whatever reason, the bookie still shows odds and confirms a bet, they will usually void the wager and return your stake. Perhaps a little confusingly, when it comes to bookmakers leaving in-play markets running longer than they should (for example on a correct score after a goal has been scored) bets will usually stand.
Related Contingencies
The second example, related contingencies, is one that some bettors will have heard of but many won't. Related contingencies usually relate to accumulator bets and describe selections where the outcome of one leg, or contingency, is related to the outcome of another.
Example 1
An example might make that easier to understand in betting terms, so let us look at a hypothetical game of football and a hypothetical punter. Mrs Noob decides she wants to place a double on Dinamo Minsk to win and Dinamo Minsk to be winning at half time (yes, this was written during the dark days of the coronavirus when the Belarus premier League was one of the few things available for us to bet on!). She checks the odds and sees that:
Dinamo Minsk to be ahead at half time is 15/8
Dinamo Minsk to win is 11/10
She's confident, being an expert on Belarusian football (like most of us rapidly became!) and so bets £100 on this double. She expects this to return a very tidy £603.75 including her stake, equating to handsome odds of just over 5/1.
She wins and goes to check her account, only to see a somewhat meagre, in comparison at least, balance of £360. This is because the two selections within the double were related. If Dinamo Minsk are ahead at half time and the first leg wins, they are then a lot more likely to go on and win the game, meaning that the odds for the second leg of the acca would be much lower than the 11/10 quoted.
As most football betting fans would know, the bet that Mrs Noob wanted to place would not be an acca but a single bet on the more specific half time/full time market. Here she would have found odds of 13/5, much lower than the 5/1 she was, wrongly, expecting.
Example 2
In theory, the bookies' systems should not allow such a bet to be placed and should spot that the selected legs are related. However, sometimes such wagers do slip through and one famous example where the bookies refused to pay concerned a punt on it being a white Christmas back in 2009.
Southampton punter Cliff Bryant was expecting to be paid more than £7m but, as you might imagine, was somewhat miffed when Ladbrokes offered him just £31.78! He placed two £5 "accumulators" on there being snow in a number of UK post codes on Christmas Day 2009. The first bet included the following selections:
Darlington
Bradford
Newcastle
Leeds
Durham
Harrogate
Huddersfield
Halifax
Wakefield
However, anyone with the slightest grasp of northern geography and the weather would know that if it snows in Leeds there is a strong chance it will also snow in Bradford. Indeed, snow in any one of these towns or cities makes the chances of snow in the others far better.
Ladbrokes said that the rules for this particular market stated that only single bets were accepted, not accas. The reason for this was that these were related contingencies. Each single was probably priced at around the 5/1 or 6/1 mark and that is what Ladbrokes paid out.
Had the wager been referred to Ladbrokes' trading room they may have priced the selection as a single bet, covering snow in all nine areas. However, the odds this would have been far, far lower than the nine-fold accumulator, with 10/1 or 15/1 perhaps being a fair price.
What About Free Bets & Offers?
Another example of when the technology a bookmaker uses should prevent an error but sometimes doesn't is free bets, bonuses or offers. With all free bets, it is really important to read the terms and conditions carefully. These days the most important terms are made very obvious but sometimes in the more detailed explanation there may be something crucial.
For example, some free bets might only be valid for use on a certain specific game or a particular sport. Alternatively others might only be usable in-play, or pre-match. On the other hand, the offer may not be available to all customers, and only to recipients of a particular email. Or it may be open to all, apart from those previously excluded from such offers (and if you are a punter that uses many different sites it is easy to lose track).
In theory, it should be impossible to use, for example, a football free bet, on a horse race. Equally, you would hope that bookies would not allow banned customers to claim an offer they weren't eligible for.
However, in practice sometimes a site might allow this initially before something flags it up. Ideally this would happen before the event has started and the bookie can simply return your free bet. However, it is possible that they may only notice when it comes to paying winnings and if this is the case they may not pay out.
Breaching Ts & Cs
Whilst using a bonus offer on the wrong sport would probably be an innocent mistake, breaching some of the more serious terms and conditions a bookie puts in place is another reason why you might find they don't, and indeed don't have to, pay a winning bet.
Such terms are usually in place to try and stop people taking advantage of free bets and offers in an unfair way. They are not there to catch out normal punters betting for fun, even if they do land winners. We want to make that clear because more often than not bookies do act fairly and above board, especially the biggest and best of them.
That said, it is possible that you could accidentally come a cropper even when you were just an innocent recreational punter. Few people like to read every bit of small print and whilst sites make the most important bits very clear, it is still far from hard to miss something.
Ways Bookmakers Terms Could Be Breached
Inadvertently or not, the following are just some of the ways that you might breach a bookmaker's terms and, possibly, see them refuse to pay out on a winning bet:
Most sites allow one customer per address, household or shared IP address
All sites only allow you to hold one account
Most free bets include a term prohibiting strategies that give assurances for a definite win (for example, backing under 2.5 goals and over)
Some sites do not allow Courtsiding
Maximum Payout
Another part of a bookie's small print that many punters are not aware of concerns maximum pay outs. All betting sites have a cap on the amount you can win and this varies between sports and events. Whilst the biggest games, for example the World Cup final in football, or a big Premier League game, might have a maximum win of £1m or even more, for more niche sports and events it might be as little as £50,000, or even less.
Perhaps unfairly, a bookmaker will still accept a stake knowing that it would produce a win above their threshold. This is morally dubious but it is an example of knowledge being a powerful thing.
Returning to our disgruntled White Christmas punter, even if the accumulator had been legitimate, Ladbrokes would not have paid out the £7m+ that was quoted in newspaper reports. Let us assume the maximum payout on this novelty market was at the lower end, for example £200,000. Let us also assume for the sake of simplicity that it was a single £10 bet, rather than two bets of £5 each.
The Southampton-based punter risked £10 but could only stand to win £200,000. He could have achieved that same £200,000 win by staking just 29p! In other words, he risked an unnecessary additional £9.71 with no potential upside.
When a Winner Isn't a Winner
Yet another example of forewarned being forearmed relates, once again, to the terms and conditions of the bookmaker. In this case we are talking about the rules that govern a bet. Experienced punters will be well aware of common potential pitfalls but our previous punter Mrs Noob, and indeed many less knowledgeable bettors might not.
We've already said that a bookmaker might not pay on a winning bet so you can be sure they won't pay on a losing one, no matter how convinced you were it was a winner. The following are just a few of the ways in which a bet you thought had won might not have, or at least it had returned lower odds than you expected. Note that some of these we cover in great depth in dedicated articles on that topic so if you aren't sure what we mean, check out that specific feature.
Rule 4 – In racing, a late withdrawal may mean a reduced payout
Dead Heat – Where a number of horses, teams or players tie, dead heat rules will usually apply
90 Minutes Only – In football, the vast majority of bets apply to 90 minutes (plus added time) only, so extra time goals will not count. Note the same applies in other sports such as rugby
Draws & Ties – Some sports differentiate between a draw and a tie and equally some markets offer the draw as a bet whilst others don't (in this instance, if the game ends level, for example with a handicap of +1, it is a push and your stake will be returned)
Own Goals – In football, own goals do not count for many goalscorer markets
Postponements & Abandonments – If a game is postponed, curtailed or abandoned some bets will stand, some will move forward to the rescheduled date (usually if it is replayed without much delay) and others will be voided
What Can I Do If a Bookie Doesn't Pay?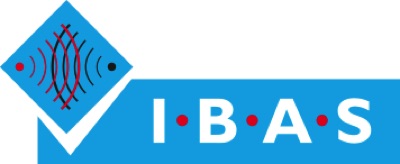 No matter what the reason a bookmaker is refusing to pay what you believe to be a winning bet, the first place to start is always the bookmaker themselves. Get in touch with their customer support team and you may well find a valid explanation.
This may be that it was simply an error on their part and they'll pay up, if you're lucky. If you are less fortunate they may explain that it was an error on your part and you may well see why they are right not to pay up.
If neither of those things happen and you continue to believe you should be paid whilst the customer service representative doesn't, the next option would be to escalate the issue within the business. It might not be easy but try to speak to a manager who may understand your issue better or may even be able to credit your account "as a gesture of goodwill", depending on the circumstances.
Independent Betting Adjudication Service (IBAS)
If you are still not getting anywhere then the aforementioned Independent Betting Adjudication Service (IBAS) is a good next port of call. They state the following stats on their site for 2019, which shows they are far from powerless.
Total Value of Payments Awarded or Conceded to Customers: £634,426
Total Requests for Adjudication: 6,282
Their site is easy to use and the process is simple enough, although it can often move at the pace of a tortoise with three bad legs. That said, if you get the end result you were after, it will probably be worth the wait.
If IBAS do not find in your favour their process does allow for you to request they review their decision. If you are still unsuccessful then another route to explore is the Gambling Commission. They usually advise using IBAS or a similar body so they may not offer much help, however, depending on the nature of the issue they may be able to advise. It is worth noting that IBAS state that:
The Gambling Commission does not conduct an investigation in the same way as IBAS (i.e. with a published final decision) nor does it ever make financial awards to customers. However, on some occasions the outcome of a regulatory investigation may either persuade an operator to make a payment to the complainant or provide grounds for the complainant to take the matter to court.
So, whilst the Commission cannot compel a bookmaker to pay your bet, their opinion may make them change their mind. If they won't, it could at least help with your next option: court.
Taking a Bookie to Court
Taking a bookmaker to court is a last resort and history suggests that if neither IBAS nor the Gambling Commission can help, you may be fighting a losing battle. None the less, if you feel strongly about your case and feel you have wrongly been denied your winnings then you can go down this avenue.
There are some legal firms who specialise in such matters can advise, although of course this is never a cheap option. Depending on the value of the claim the small claims court may be a good idea. Indeed, starting proceedings in this way may encourage the bookie to pay up as for a small amount they may decide it is not worth their time and effort (although if that was the case one might argue they would have paid up sooner).
Whatever legal process you opt for, as said, the stats don't indicate your odds of success will be good. There are many examples of punters losing cases in court against betting sites, including one in which a former bookmaker sued Coral. In contrast there are far fewer reports of bookmakers being the losing party in the courts.
One bookie did settle out of court in a £1m case, although they are believed to have paid out around £200,000. In addition, there have been cases where bookmakers have lost in court but these have involved failing to properly protect problem gamblers or other similar issues.
Sadly, however, when it comes to forcing a bookie to pay a bet they don't want to, it is almost unheard of for a punter to win. They don't want bad publicity so more often than not will pay up. If your decent, honest request has been rebuffed, and the Gambling Commission and IBAS have all failed to get you a result, perhaps you should accept defeat.